FOC is the last chance to put in your orders with your comic shops and likely get at a discount for pre-ordering.
It's a small FOC week as it's the last of the year and I figured I'd get these out earlier due to the Holiday Weekend. But two books made the cut as most publishers don't even have any books on final order cutoff.
So which ones made the cut? Pretty much the only books that weren't trades, hardcovers and Dynamite and Aftershock, as they're the only ones apparently working this week.
A science fiction horror series about social media, big tech, and influencer culture. It's The Social Network meets Hellraiser. When the world's biggest influencer posts something irredeemably horrific online, the world changes in an instant. Now it's up to his social media manager, Anne Stewart, to fan the flames of outrage and create a sensationalist campaign that rewrites the rules of 'banned content.' Thus begins a carnival of lust, revulsion, desire, and disgust – all for viral videos. Written by Zac Thompson (LONELY RECEIVER, UNDONE BY BLOOD, X-Men) and illustrated by Andy MacDonald (Multiple Man, Rogue Planet), I BREATHED A BODY is a horror series about the voyeurism of violence and the Big Tech companies who engineer patterns of fear in society.
The other book is We Live #4. Great new series. The first issue saw some love but pick this one up for the read if you haven't don so already.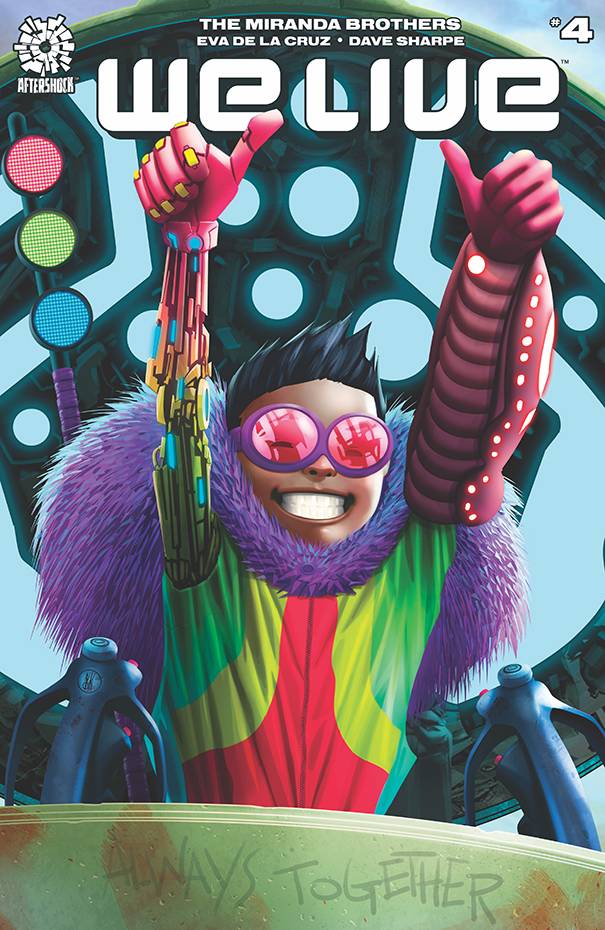 That's all for FOC to end this year craziness.
Like every year around this time, Merry Christmas, Happy Hanukkah, Happy Holidays, Happy Festivus for the Rest of Us..  whatever it is you celebrate, hope it's a good one. Spend the time with the family you've been stuck with in quarantine since last March and Zoom call all the others..