Fan favorite artist Davis Mack is covering Critical Role Tales of Exandria I #1 for TFAW. They are also doing a 9.8 CBCS release as well. Check out the details below.
The full details on the CBCS 9.8 copies is below.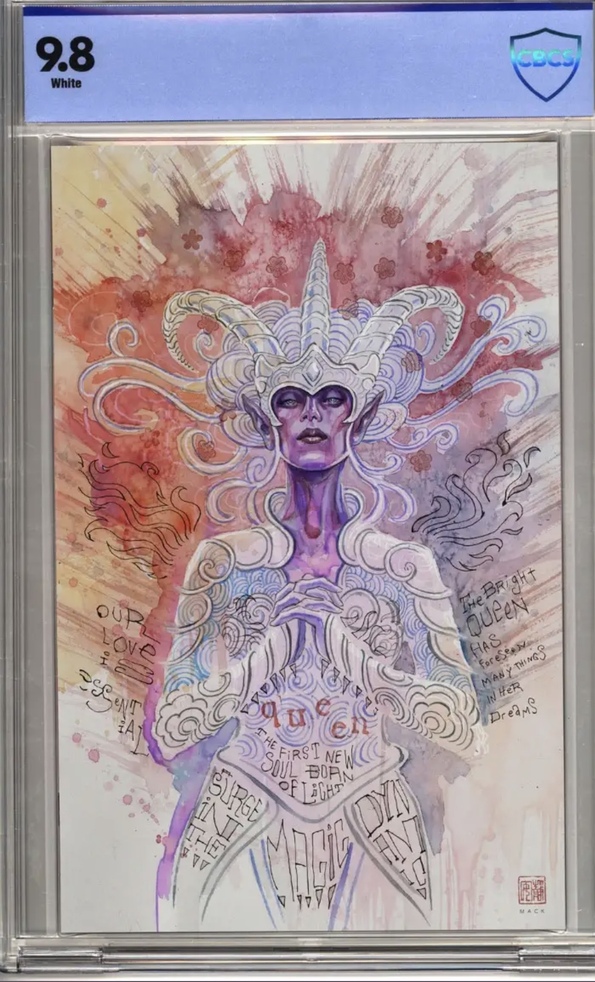 This is for a CBCS graded blue label 9.8 copy of this exclusive. Please expect it to be shipped 3-4 months after issue release based on current CBCS turnaround times. There will be a limited number of graded copies available for pre-order for each issue, and quantities may run out prior to Monday.
This is part of an exclusive variant cover set for Critical Role: Tales of Exandria I by artist David Mack, created for Things From Another World. All four issues will contain connecting art by famed comic artist David Mack, and will be available exclusively at Things From Another World stores. This is a timed edition exclusive, and will be available for pre-order between now and Monday, September 27 at 5PM Pacific. At that time, pre-orders will be turned off and edition size will be determined. Each issue will be available for pre-order the week prior to FOC. Issue ships bagged and boarded, and in a gemini mailer or box. Please note the issue may return for order on the site in the future due to failed payments or cancelled orders from customers.
Leylas Kryn, the Bright Queen of the Kryn Dynasty, has spent multiple lives in pursuit of assembling the Luxon. With her eternal lover Quana at her side, she will stop at nothing to use its otherworldly power to bring a Golden Age to the peoples under her rule. So, when what might be the final piece of the Luxon appears nearby, Leylas sends Quana to collect it…with consequences that may threaten the entire Dynasty!
Critical Role Game Master Matthew Mercer joins Eisner Award-winning writer Darcy van Poelgeest (Little Bird)!