Every week, hundreds of new books hit the stands, each with potential. We pick the ones we think have the best shot at heating up. Here are the picks of the week for delivery this Wednesday

October has been fairly tame so far, and this week is no exception. Here is what is on tap though.
Returning Favorites
Chilling Adventures Of Sabrina #9 – Fan favorite Archie book returns to stands!
New #1's
Star Wars High Republic Trail Of Shadows #1 – A mystery/detective story set in the Star Wars universe. At this point, pick up all Star Wars #1's as they are full of first appearances.
Rick And Morty Mr Nimbus #1 – Rick and Morty's own over-sexed Submariner gets the spotlight and Rick and Morty fans took note of this one. Sold out at Midtown.
Notable Reprints
Department Of Truth #7 2nd Ptg – Do not sleep on the reprints on this series. First prints have become ghosts and going up in price.
Department Of Truth #8 2nd Ptg
Department Of Truth #9 2nd Ptg
Department Of Truth #10 2nd Ptg
Department Of Truth #11 2nd Ptg
Department Of Truth #12 2nd Ptg
– Incentive for Skottie Young Series. Selling for around $25
Variant of the Week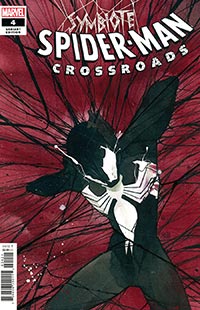 Symbiote Spider-Man Crossroads #4 Peach Momoko – out of the gate, this one is selling for $40-$50 on eBay.
Halloween Pick of the Week
Electric Black Dark Caravan #1 – Halloween is upon us and it's the perfect time of year to revisit the employees at our eerie emporium. The Yellow Stranger guides June and Jack through the origin tale of The Electric Black itself. Questions will be answered, Mysteries will be uncovered, and grizzly murders will occur in this very special issue that bridges the events of The Electric Black and The Electric Black Presents.
Small Press Pick of the Week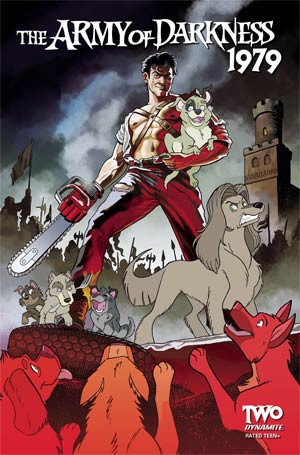 Army Of Darkness 1979 #2 Tony Fleecs Variant – Stray Dogs meet classic Army of Darkness poster. These have been hot. Currently selling for $17 for the Trade dress and $40 for the Virgin. If you see them, flip them.
Pick of the Week
Immortal Hulk #50 – Final issue of the epic Horror themed Hulk run. Final issues tend to gain value, and this is a pricy one.