Every week, hundreds of new books hit the stands, each with potential. We pick the ones we think have the best shot at heating up. Here are the picks of the week for delivery this Wednesday

New #1's
Robin & Batman #1 – New Robin focused series from the creative team behind Descender, Jeff Lemire and Dustin Nguyen.
Phenom X #1 – not a recommendation, just a note that the book is coming out. Book done by John Leguizamo, with a higher cover price, and may not be heavily ordered. Could see Leguizamo pushing for an option.
My Date With Monsters #1 – New Aftershock series. Seven years ago, an attempt to weaponize dreams resulted in holes being punched through the world we know and into the world of dreams. Nightmarish creatures now stalk the land, sprouting from (and killing) anyone unlucky enough to dream. The only way to save the world is for certain people to have their dreams come true. Which is how Risa Harumi finds herself not only fighting monsters, but forced into finding true love. Monsters and modern dating? It feels like a nightmare either way, and the only help Risa has is a friendly-ish monster named Croak and her pre-teen daughter, Machi. From Paul Tobin (BUNNY MASK) and Andy MacDonald (I BREATHED A BODY, Multiple Man), comes a unique story of one woman's quest to save the world, if only she could learn the difference between love and monsters.
Provenance Of Secrets #1 – New Scout series. Set in LA, a brutal murder throws up some increasingly strange leads, and pushes a detective down a path to something that is far from his usual work. Taking the world that Robert Chambers' "The King In Yellow" existed within, will only make this noir even darker and haunting. Provenance of Secrets is a recipe for a horror noir, one that you'll keep reading knowing it will only get more terrifying.
Regarding The Matter Of Oswalds Body #1 – New Boom Studios series. Where is Lee Harvey Oswald's body? The Kennedy assassination is a rat's nest of conspiracy theories: mafia involvement, the second gunman, government cover-up… but the most important chapter of this sordid tale may just be the theory that the body buried at Oswald's Rose Hill gravesite is not actually Lee Harvey himself. Meet the ragtag group of 'useful idiots' who are unwittingly brought together to clean up the crime of the century – a wannabe cowboy from Wisconsin, a Buddy Holly-idolizing (former) car thief, a world-weary Civil Rights activist ready for revolution, and a failed G-Man who still acts the part – and specifically, regarding the matter of Oswald's body. For fans of Department of Truth and Time Before Time comes an off-kilter crime thriller set in the shadows of history's greatest conspiracy by Eisner Award-nominated writer, producer, and director Christopher Cantwell (Iron Man, The United States of Captain America) and artist Luca Casalanguida
Star Runner Fallen Star #1 – Higher priced lower print run small press book. Stores may over look. Outside chance but if it gets chased it could heat up a little.
Notable Reprint
Never Never #1 Cover B 2nd Ptg – Great cover on a great book. Cheap copies sold out on eBay. Check as the only copy for sale on eBay is priced at $15 currently.
For the Cover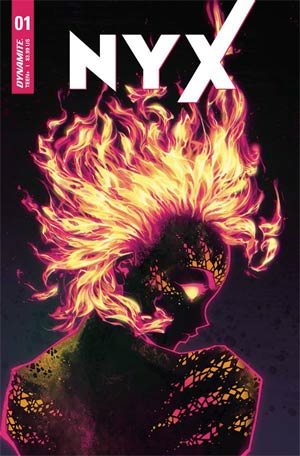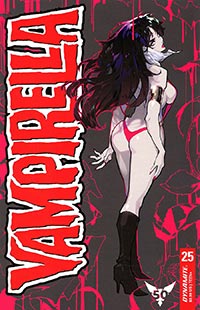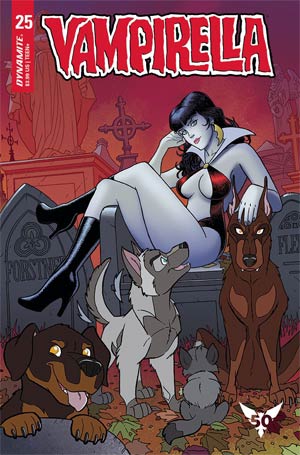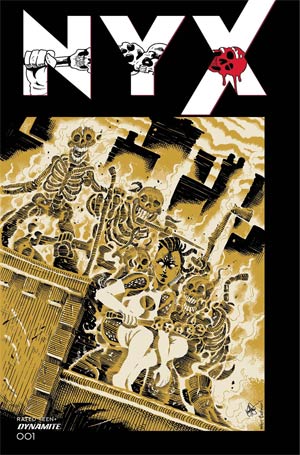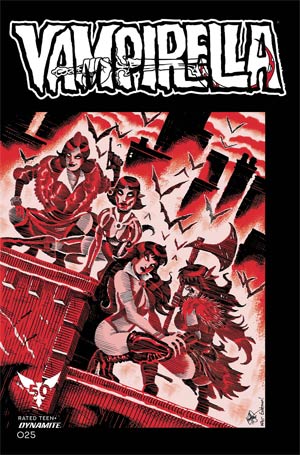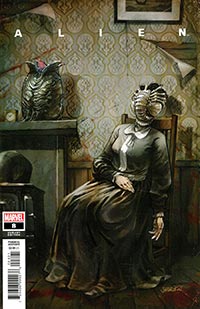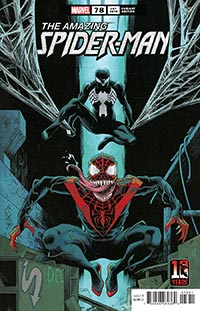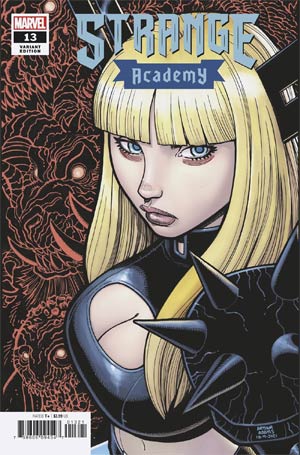 Nyx #1 Rose Besch Cover – Rose Besch is hot and these covers will not have huge print runs. She stays hot these could be good flips long term.
Vampirella #25 Rose Besch – fan favorite artist Rose Besch covers Vampi.
Vampirella #25 Tony Fleecs & Trish Forstner Cover – Stray Dogs cover for Vampi. Dynamite is killing it this week.
Nyx #1 TMNT Homage – Bonus FOC cover featuring a TMNT homage.
Vampirella #25 TMNT Homage – Same as above, bonus FOC cover homage to TMNT.
Alien #8 Cover B – Man this is a creepy cover. Beautiful and scary. Norman Rockwell from hell.
Strange Academy #13 Arthur Adams Cover – none on eBay at the time of writing, all are sold, TFAW and Midtown sold out. Try Mycomicshop.com tonight if you are looking for the book.
Amazing Spider-Man #78 Declan Shalvey Miles Morales 10th Anniversary Variant – Cool looking Symbiote Miles on the cover. Just a rad B cover.
One to Watch
Batman & Scooby-Doo Mysteries #8 – These classic Harley Scooby-Doo books have done well in the past. They also haven't been overdone. So, worth the pick up and hold, especially if you got the first two crossovers previously.
Small Press Picks of the Week
Whats The Furthest Place From Here #1 – If you can find the one with the 7 inch record, grab it. They are selling pretty well on eBay. Over all a very intriguing looking book. The one with the record has gone back for a second print. A postapocalyptic coming-of-age story from 4 Kids Walk into a Bank's TYLER BOSS & MATTHEW ROSENBERG. The world has ended. All that remains are gangs of children living among the ruins. But Sid believes there must be something more out there. When she disappears into the wastelands, her gang will risk everything to bring her home. A story about the things that matter most-your survival, your loved ones, and your record collection.
Pick of the Week
Venom #1 – Will this have a big print run? Sure, it is a Venom book. So did Donnie Cates run. Needless to say, this will be the one everyone is chasing and will want copies of long term. Tons of covers, including store variants (Tfaw has CBCS 9.8's of their cover up for $49.99) but still worth the grab, especially if the new villain rumor turns out to be true.