Every week, hundreds of new books hit the stands, each with potential. We pick the ones we think have the best shot at heating up. Here are the picks of the week for delivery this Wednesday

Smaller than normal week. Last week was awesome with Sakura Spider. Lets see what this week brings.
Returning Favorites
Nice House On The Lake #6 – Loving the twists and turns of Tynion's see published books. Last issue had a decent turn, as did the one before. Looking forward to this one.
Eat The Rich #4 – Another great series, morbid and cool. I have good feelings about this one.
New #1's
Radio Apocalypse #1 – New Vault Comics series. Long after the rock out of space struck the world and turned it all to dust, in Bakerstown stands the last Radio Station on the planet. Radio Apocalypse broadcasting into the unknown, a beacon in the dark for those who wander the lost places. Now change is coming to Bakerstown. Among the refugees flocking into an already precarious settlement, an orphan boy Rion, caught in an indiscretion, will twine his fate with the Radio Station. And in doing so, begin this mixtape of love and heartbreak and interminable hope. This soundtrack to the end of the world.
Watch Dogs Legion #1 – New Behemoth series. Mass surveillance, private militias bringing order to the streets, organized crime… the city of London has become a symbol of widespread oppression, and only its people can free it. A resistance movement bringing together genius hackers and insurgents ready for combat, DedSec stands up to free the city from the yoke of these profiteers. While investigating mysterious disappearances in Kennington Oval Camp, journalist Louise Hartford will cross paths with Adam Logan, known as "Spiral", a London DJ whose music has become a symbol of revolt. Together, and with other companions in misfortune, they will have to infiltrate the spheres of power to unravel the truth.
Carriers #1 – Red 5 Comics Fable, Gladius, Cherrybomb, Dark Dove: no one has heard of these brave heroes… yet… but they are the only thing standing between the citizens of New York and the unseen terrors that lurk all around them. A band of weaponized carrier pigeons, they soar the night sky looking for new threats and find their largest one yet when the Croc King comes climbing up out of the New York sewer!
Batman Secret Files The Gardener #1 (One Shot) – One shot about how Bella Garten came to know Pamela Isley, but how she was integral to the origin of the woman who would one day be known to all as Poison Ivy.
Notable Reprint
House Of Slaughter #1 2nd Ptg – Look for the Thank You Variant if you can find one, they are one per store. First issue had a pretty big print run so the 2nd print could be lower ordered as stores could still have copies. Check Mycomicshop tonight if you are looking for these.
For the Cover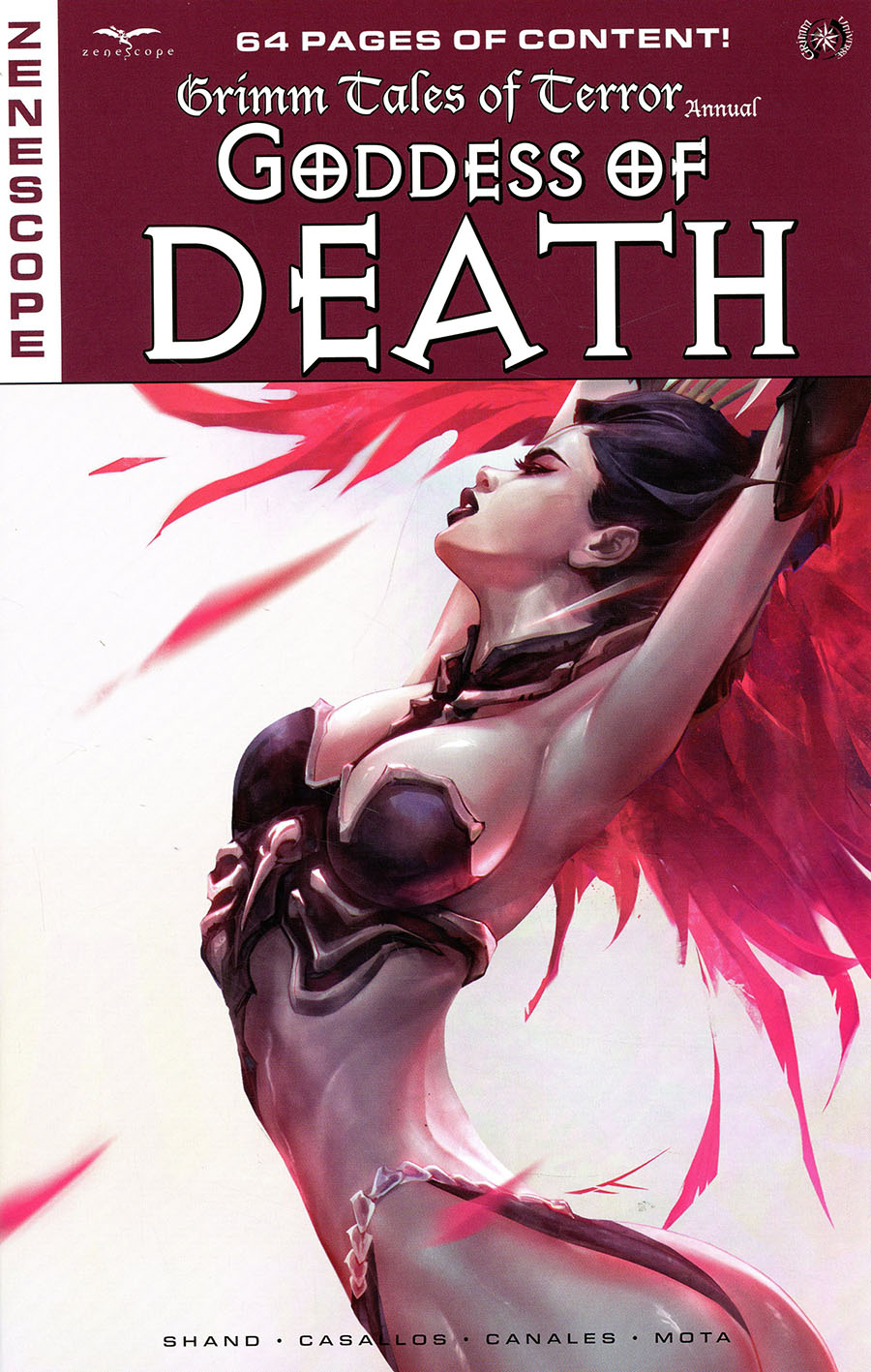 Grimm Fairy Tales Presents Grimm Tales Of Terror Annual #1 Goddess Of Death Ivan Tao cover – I am not a fan of Zenescope books, but one thing I do is sell them well on Mercari and Whatnot. Covers like this sell well.
Mel V.'s Variant of the Week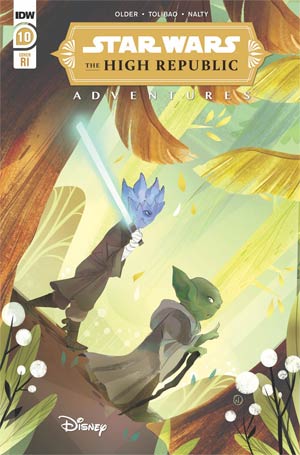 Star Wars High Republic Adventures #10 Incentive Variant – None on eBay but the copies that were on there have gone for $20 already. Great looking cover.
DC Picks of the Week
Robins #1 – been a lot of talk about this one already, New Robin appears this issue. The first Robin.
Superman Son Of Kal-El #5 – much talked about as well. Superbly comes out as bi. Currently $5-$10
Marvel Pick of the Week
Moon Knight #5 – The hidden enemy is revealed. New character? We shall see, spoilers later. Moon Knight is super hot.