Every week, hundreds of new books hit the stands, each with potential. We pick the ones we think have the best shot at heating up. Here are the picks of the week for delivery this Wednesday

Crazy big week for new books. Some really cool books coming out this week. Some great potential flips as well.
New #1's
Bonyeer The Aromatic #1 – Small Press, small print run, and quirky as al get out. Japanese sensation Hirano "Piyotycho" Masanori makes his English-language comic book debut! Bonyeer the Aromatic is a world-famous, treasure-hunting zombie-killer, but she has an embarrassing secret – her zombie-killing success is the result of Death-Dealing armpit stink, and the only thing keeping the world safe from her smell is an Odor-Neutralizing hoodie! But when fighting monsters works up a serious sweat, there's no stopping the funk from flying!
Manor Black Fire In The Blood #1 – Cullen Bunn and Brian Hurtt's Manor Black returns. Good read.
Monkey Prince #1 – DC's Monkey Prince takes center stage in his first series. The 1:25 Variant for DC Festival of Heroes is still showing strong sales, meaning some interest.
New Masters #1 – New Image series by Nigerian brothers. In a striking vision of West Africa under the thumb of alien colonizers, a motley crew of outcasts find themselves caught up in a power struggle for control of an ancient artifact with immense power.
Sabretooth #1 – X-Men/Wolverine villain takes center stage in this mini-series.
Savage Spider-Man #1 – Spiderman goes through some transformations. Becomes more Spider than Man.
Speed Republic #1 – Small Press series from Mad Cave. In the future, Europe has united under one man, The Autocrat. He rules the apocalyptic landscape from corporate monopolies with a vision of unity that is gospel to some, but hollow to others. To distract the 99% from their poor and empty lives, they are given the opportunity to compete in the Grand Race. A marathon street race through Europe where only one driver can make it to the end and win a life of luxury. Our hero, Sebastian Valencia, enters with the hope that winning this race can make up for his wasted past, but along the way he starts to question what kind of future he is actually buying into. For fans of Cannonball Run and The Hunger Games.
Star Wars Halcyon Legacy #1 – New Star Wars series. You know the drill, new potential first appearances and Star Wars is nuts right now.
X-Cellent #1 – Mike Allred returns to X-Statix with the return of the popular characters.
One and Done
Dark Red Where Roads Lead #1 – The return of the cool Aftershock vampire book Dark Red. High price means many stores may not order heavy.
For the Cover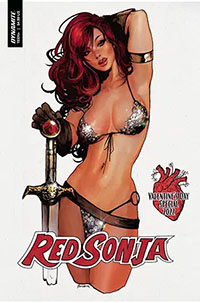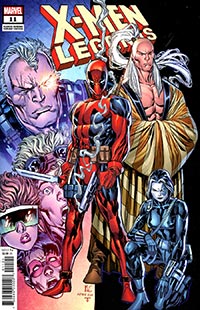 Red Sonja Valentines Day Special (2022) – Holy Shnikes this is a hot cover. Grab it. Sold out pretty much everywhere online. Sozomaika is a rising star and you will want to grab these early works. There are several incentives with the cover art as well which could be really hard to find. Not selling or much over cover but all cheap copies are gone off eBay.
Star Wars Crimson Reign #2 Rahzzah Knights Of Ren Cover – Sweet Rahzzah connecting covers that sell out quickly. All the cheap copies are sold out on eBay and none at TFAW or Midtown. Check Mycomicshop tonight.
X-Men Legends #11 Homage Cover – A sweet Ken Lashey homage to New Mutants 98.
Variant of the Week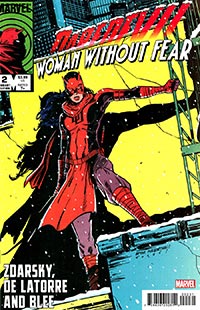 Daredevil Woman Without Fear #2 1:25 Variant – Awesome looking retro cover that fits in with some of the greatest 80's Daredevil covers. A copy sold for just under $90 this morning.
Small Press Pick of the Week
Crossover #11 – Pretty cool spoiler for a beloved (and hated) Image character making an appearance in this issue. Sold out at Midtown and TFAW.
Pick of the Week
Amazing Spider-Man #88 – Goblin Queen. Well publicized and known about in advance. Spider-Man has been somewhat tame lately so good to see they are stirring things up. Regular cover selling for as high as $16. The 1:10 Variant selling for as much as $26. Check Mycomicshop tonight.