Every week, hundreds of new books hit the stands, each with potential. We pick the ones we think have the best shot at heating up. Here are the picks of the week for delivery this Wednesday

Hope everyone had a great Big Game and Valentines Day weekend. Keeping it short and sweet this week.
New #1's
GI Joe A Real American Hero Saturday Morning Adventures #1 – Turning classic Saturday morning GI Joe Cartoons into comics. I am in.
Athena (Second Sight) #1 – Athena is a woman that has endured her immortal existence of a blood curse for the past 3,000 years. A curse placed upon her by her own family. She has been banished to an island of monsters and magic that is hidden from the world to live out her existence. That is until the outside world comes crashing in and she discovers there's more beyond the veil that holds her captive.
Forsaken (Second Sight) #1 – For Vida Gedmintas and the Order of the Golden Lance, what begins as another magically fuelled murder investigation soon turns into a race against time to prevent a dark wizard from summoning Abaddon, the Angel of Death, to our realm.
Silence #1 – After suffering a life threatening medical event, former comic book superstar Stanley Kane seeks to regain his health in the remote town of Silence, Michigan. Will the accidental discovery of a mystical amulet galvanize his return to comic book glory, or will it lead him down a dark path from which he can never escape.
These Damn Kids #1 – Midtown is sold out but TFAW has copies. new horror series from Second Sight. In a small town in Vicksburg, Mississippi, the children have been acting strange. There have been reports of parents being attacked by the very children they raised. Some have even gone to school to try and kill the teachers and faculty. The town sheriff has brought in a young rookie cop.
Until My Knuckles Bleed #1 – The 90s were the most extreme age of the superheroes… but times have changed. Gabin Hart, AKA Damager, now works as a bouncer in a strip club managed by the Russian mob, hangs out sporadically with his ex Avengelady, and wrestles with the long-term effects of his cyber-implants. But Fate always keeps one last cheap shot up its sleeve for a hero.
For the Covers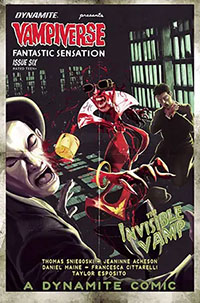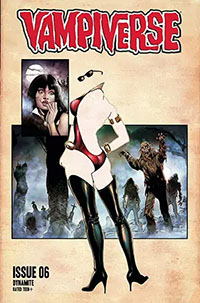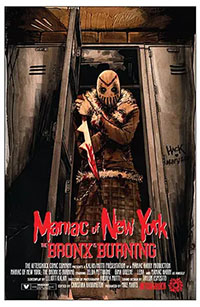 Vampiverse #6 – There are a ton of covers for this issue, but these two retro styled ones really stand out to me, Roberto Castro Cover, Daniel Maine Cover
Usagi Yojimbo #26 1:10 Variant – SUper cute chibi style Usagi by Stan and Julie
Devils Reign Superior Four #2 Superlog Cover – Fun series but this SuperLog cover is awesome. This was brought up on the forums a while ago. Great Ed "Big Daddy" Roth style.
Maniac Of New York Bronx Is Burning #3 Robert Hack Horror Fanatic Cover – Just as it says, an awesome send up to classic horror posters by Robert Hack.
Ones to Watch
Amazing Spider-Man #89 – Queen Goblin story continues. didn't see any massive revelations like a full origin, just a one page teaser, even then after last issue we are pretty sure who she is all the same, but it is selling out everywhere so could end up being a good book to grab.
King Spawn #7 – We get the first mention of the Kingslayer.
Hulk #4 – Cates Hulk continues. Has been a blast of new ideas.
Picks of the Week
Iron Fist #1 – New Iron Fist this issue. Probably no big surprise who it is but spoilers later all the same.
Venom #5 – Another new volume that is bringing the heat. I hear there is something new for the fans, spoilers tonight.