Somethings on eBay are just too strange not to be shown off. Here is one of those auctions. It is great when you find a seller that doesn't know what they have and you scoop a bargain, but it can be downright funny when someone has something that they think is valuable and just isn't. A copy of Star Trek #25
is up on eBay for $15,000.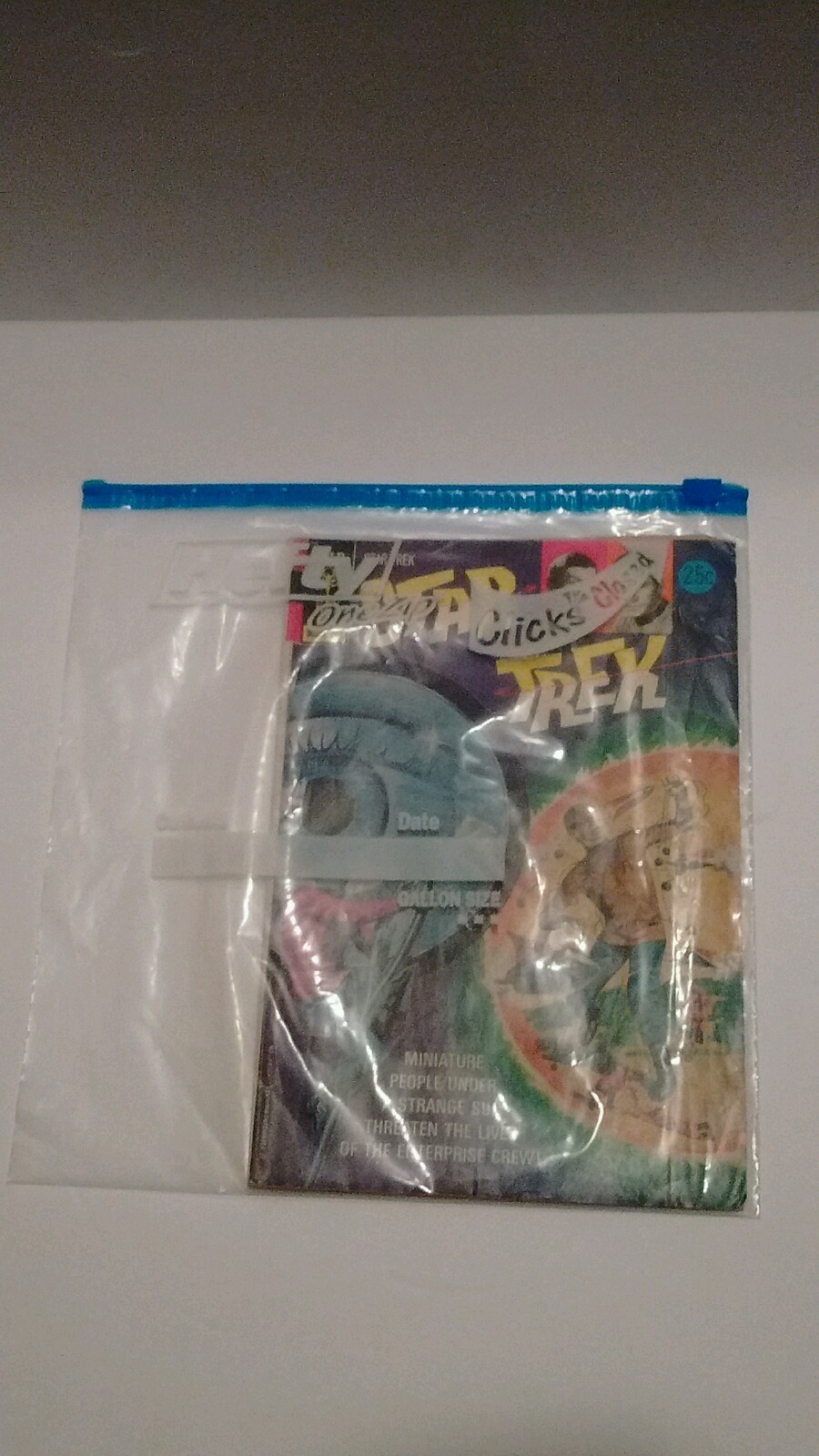 The copy of Star Trek #25
is shown above and is described as "The comic book is in ziplock bag and little dents and fold on corner of comic book", the title is "First Edition Star Trek Comic Book Vintage"
Hurry if you are interested in this one, there are only 16 days left in the auction 😉
Thanks to Jeremy A for this laugh.