Hey Hey.. (I wrote that with the sound of Krusty the Clown in my head).. It's that time again. I'm about to head off to the beach for another vacation but lucky for me, I don't leave until lunchtime Wednesday, which gives me time to go drop by the old local comic book store before enjoying and relaxing at the beach where there's a slight chance Tropical Storm Franklin could change path's and plummet me and my family. So if you don't hear from me by next week, it's either a hurricane took me out or I got eaten by a shark.
Anyways, on with the picks.
DC/Vertigo
Flash #28 (DC) Negative Part 1 – Flash gets new powers, he becomes Negative Flash. Williamson has been knocking this series out of the ball park. It's literally the only title from DC that I've been main keeping up with. I've even fallen behind with Batman, opting to read Flash before that title.
Honorable Mention goes to Supergirl #12
, the Artgerm variant. Already sold out at Midtown and other online shops. This is one to pick up if you're a fan of Artgerm's fantastic art of women heroes in comics. Could be a quick flip, could be long term hold as fans seek it out later. It doesn't hurt to grab a copy though.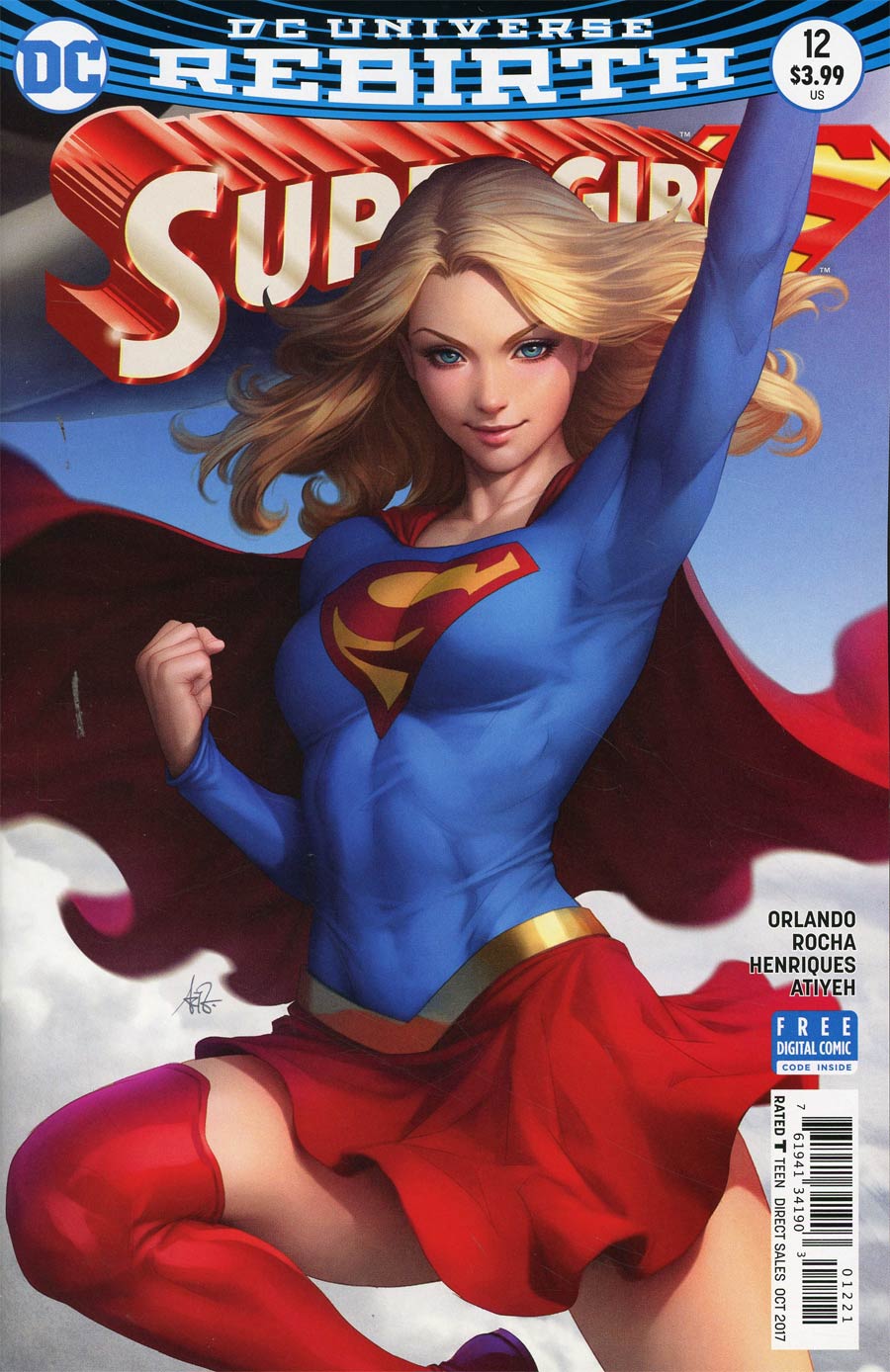 Marvel Pick
Captain America #25 (Marvel) Kirby 100th Anniv Variant
– I'm a sucker for Kirby artwork. So this gets my top pick. It might not heat up over time or be a quick flip but I think Kirby fans will seek this out long term, making it harder to find if you don't snag one when you can.


Small Publisher Pick
Redlands #1 (Image) – A new horror book. We know Anthony is already drooling over this one more than likely. It's a definite check out. Image is known for putting out great books or great duds. Either way, #1's can easily heat up and be flip worthy so one should never overlook new books out from Image. Jordie Bellaire and Vanesa Del Rey both teamed up for this new book which makes it another reason to check out.
Indie Pick
Ghost Money #1 (Lion Forge) – I'm a sucker for war stories or based on terrorist events, even those that occur in the aftermath. Remember Tom King's "Sheriff of Babylon" that heated up? This title from Thierry Smolderen kind of reminded me of King's book but with a slightly different twist. From the description: "At the end of the year 2020, a team of military veterans are out to uncover a secret fortune built from the ashes of 9/11 so vast that it could disrupt the entire global economy. Their primary target is a beautiful young billionaire who crosses time zones with disconcerting ease."
Could be a hit, could be a dud. We'll certainly find out now won't we?
That's it from me. Hate'em, Love'em, either way, I'll be at the beach without a worry in the world (unless that Tropical Storm turns into a Hurricane and it changes path to head my way).