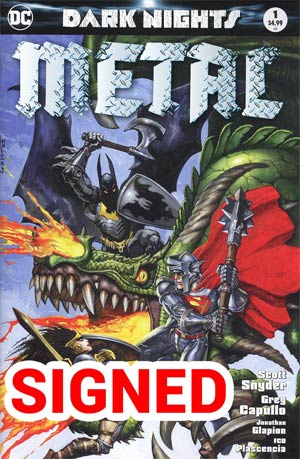 Fans of Signed comics take note! There are two cover Dark Nights Metal signed variants up for grabs this week signed by the creative team of Scott Snyder and Greg Capullo, but there is a catch. 
First catch is they are signed separately, so you would have to order them individually. The other catch is these are Midtown exclusives, so you will be paying $10 each for them.
You can find the Greg Capullo signed exclusive here.
You can find the Scott Snyder signed exclusive here.
Both are limited to one per customer.