List this one under "Buyer Beware". There is a very approachable copy of Action Comics #1 1938
. It is currently at $1400 and, besides the detached cover, is in very nice shape. The caveat is, it is not what it appears.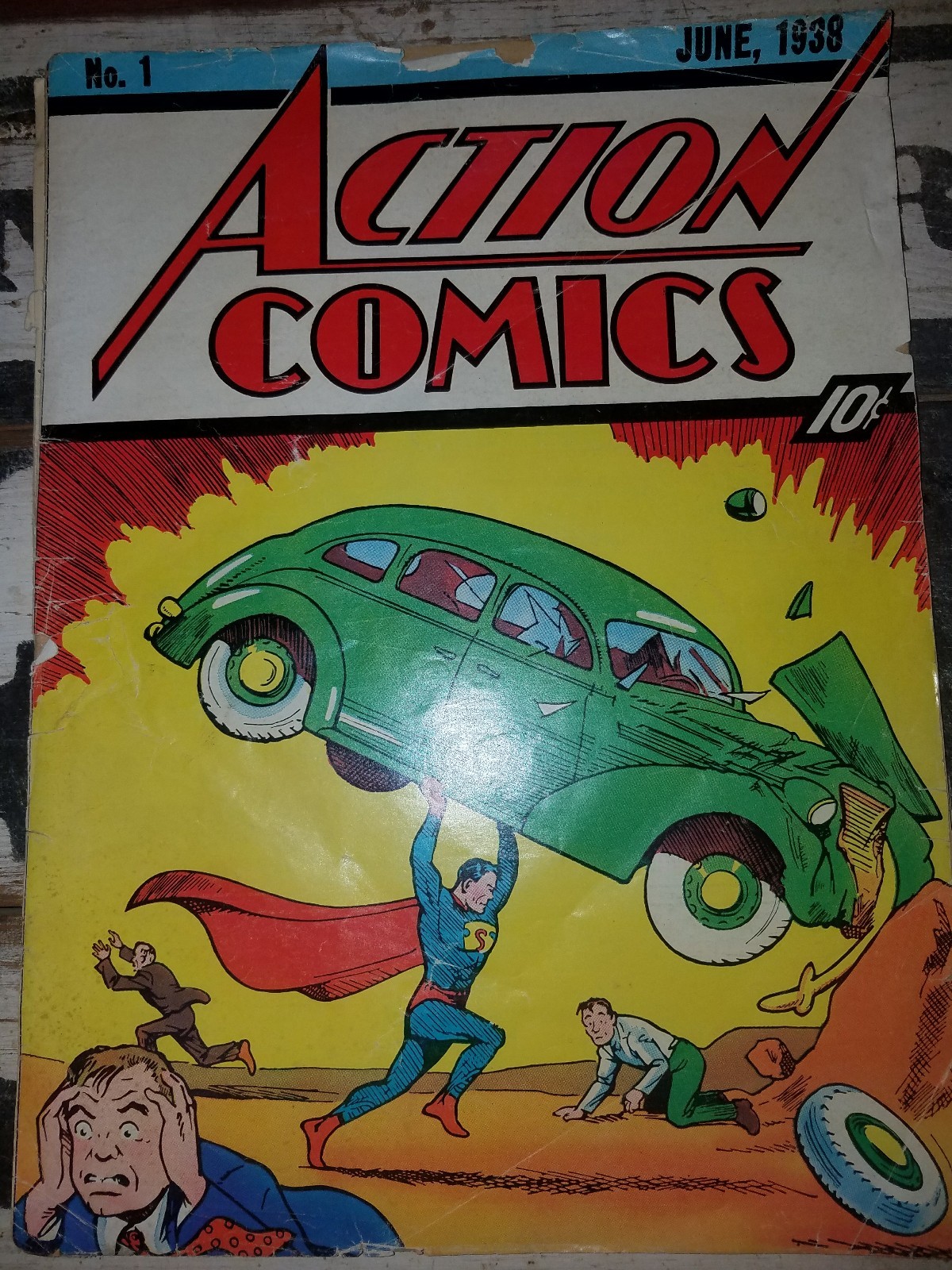 With even really poor Action Comics #1's going for great money, the Action Comics #1 1938
is a steal at $1400, however, if you go through the pictures you will quickly find the back cover has Captain Marvel on it.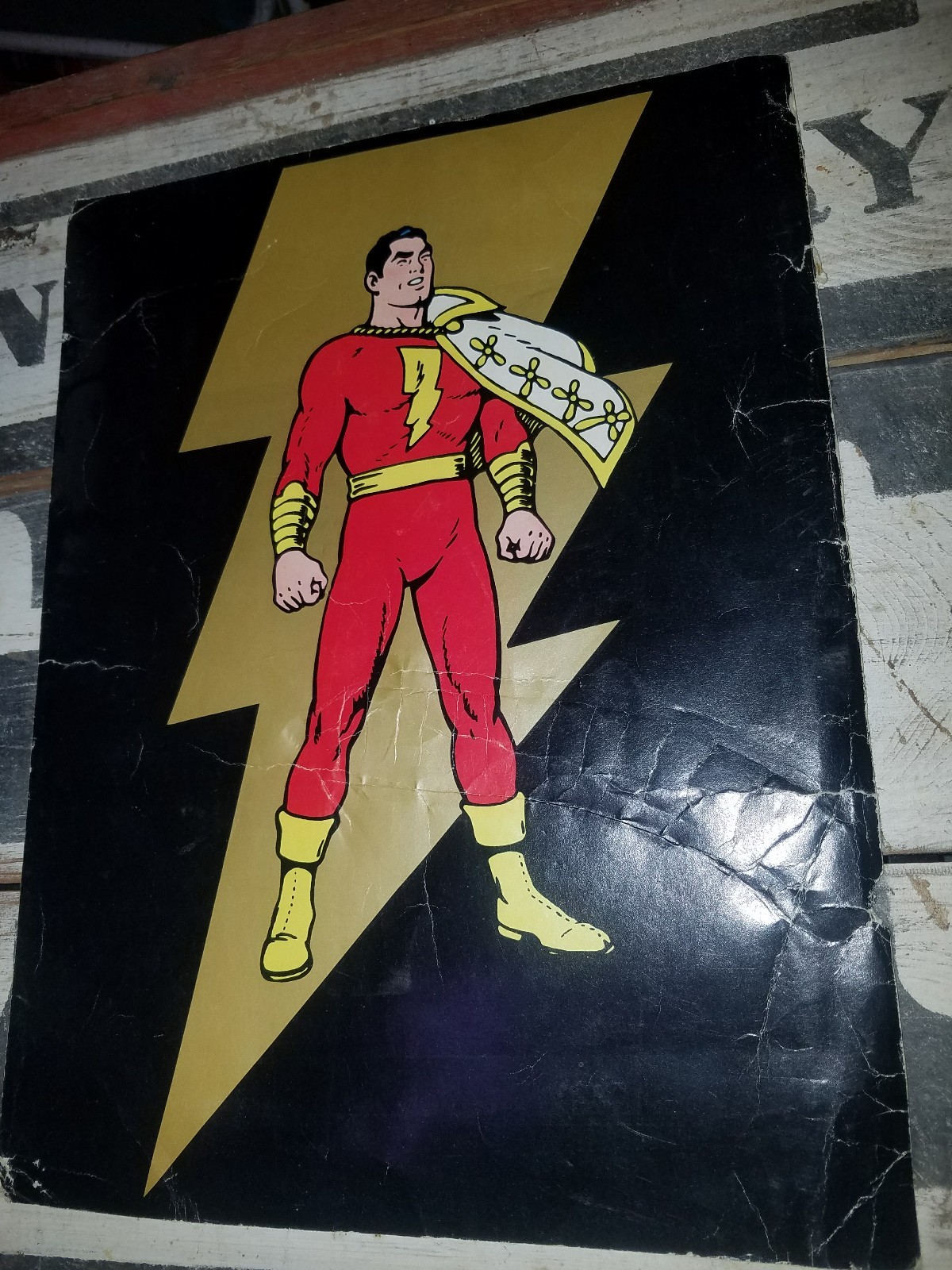 Captain Marvel was not created until 1939, the year after Superman premiered. Also, DC did not get the character until much later. This means the book is clearly a reprint. The cover showing Superman holding the car, has green running boards on the car. The original had yellow running boards. There is also a page that shows, in the series of pictures presented, that shows that it is a reprint if you zoom in on it.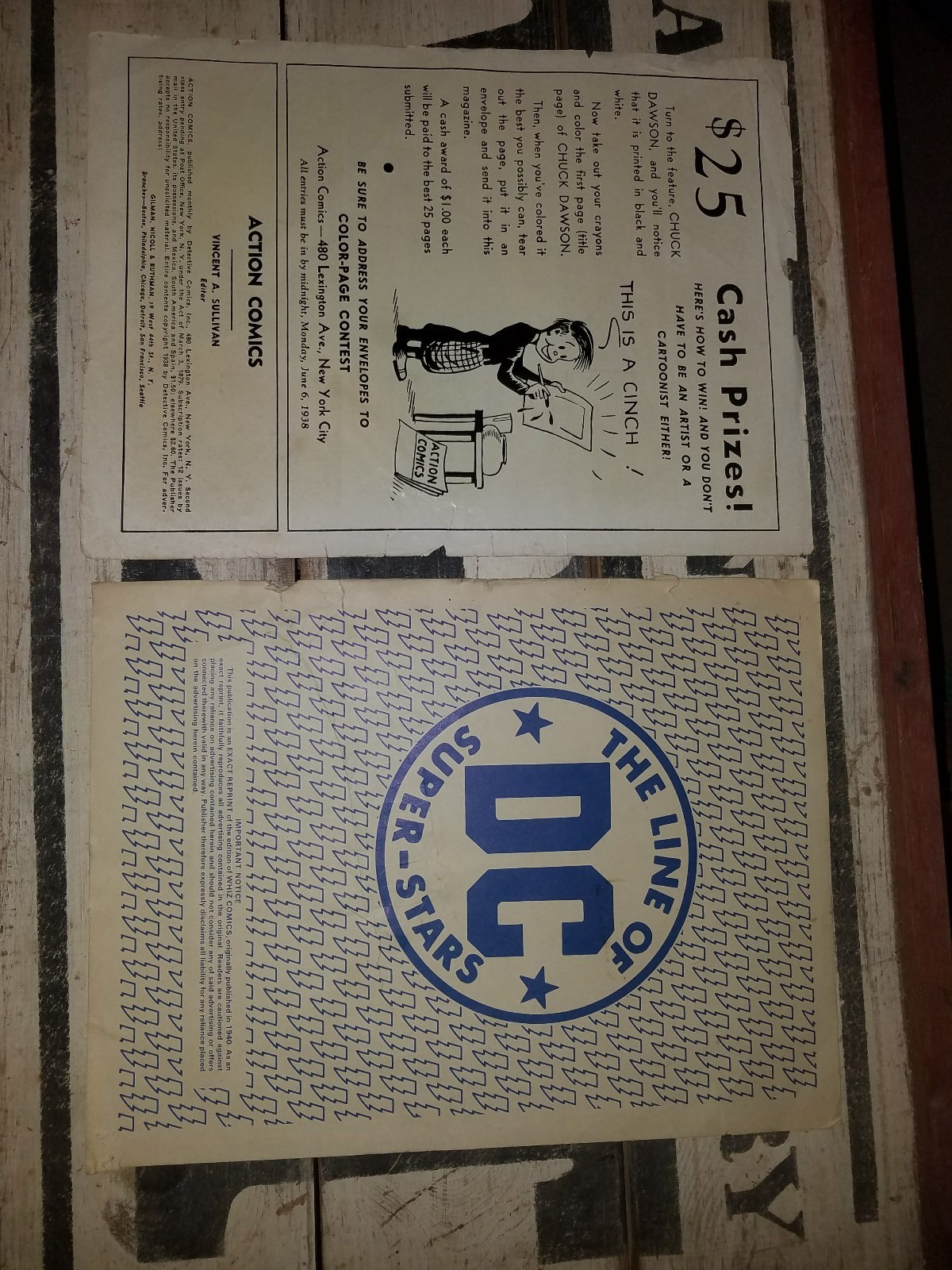 Here is the accompanying text that goes along with it:
1938 June 1st issue Action Comics Superman 10 cent comic Front and back cover is completely detached however the inside is still in great condition maybe sleight Benz or creases no major tears or detachments please view all images message for any more pictures or with any questions thank you and happy bidding