I usually stay away from exclusives and variants, sometimes. But this one is one really worth spotlighting. Amazing Spiderman #798 is going to feature the first appearance of Red Goblin, finally it seems, and there is a special variant raising money for the Texas Children's Hospital that will be released for the book. Check it out below: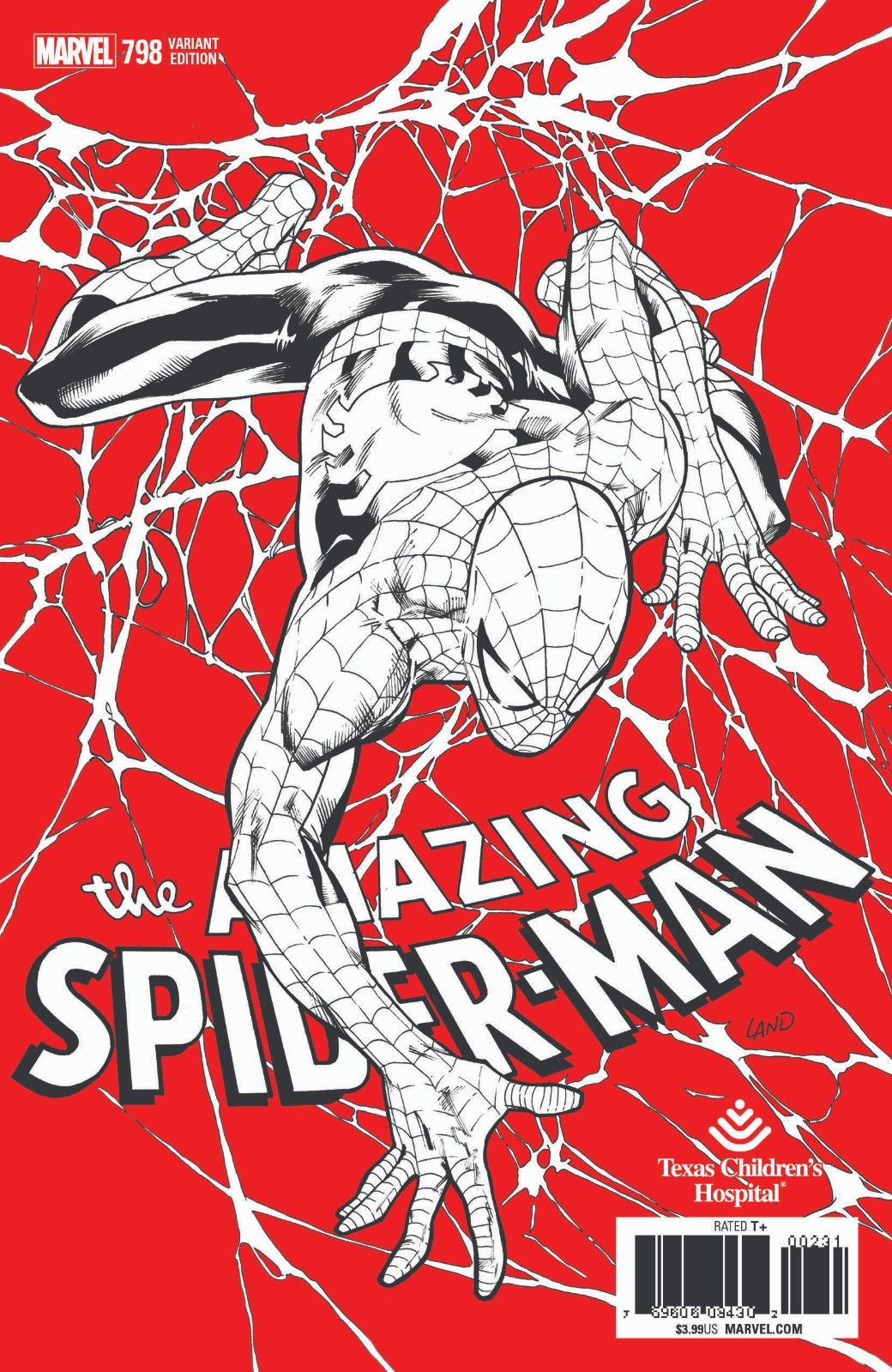 Amazing Spiderman #798 Texas Children's Hospital Variant
 (available on eBay)
 is out April 4, 2018. Copies of the book are being pre-sold. It features a Greg Land cover. The book is exclusive to  Space Cadets Collection and Njoy Games & Comics. 10% of the proceeds go to The Texas Children's Hospital.