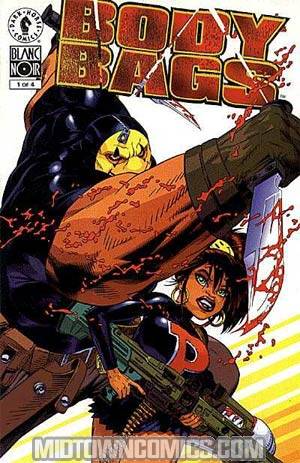 Our friends over at Key Collector Comics put out a Key of the Day today that blew up eBay sales That key book was Body Bags #1
. They were less than forthcoming as to why the book was key, simply putting TBA.
Could this be a hint at an announcement coming up later in the month? Possibly, needless to say, most of the copies of Body Bags #1
sold off quickly on eBay. Add this to your back issue hunting list.
Sold listings on eBay
went in the $30 and up range later in the day. There are some copies of Body Bags #1
available on eBay, but there are also copies at auction currently as high as $72.
If you want to be alerted to key books like Body Bags #1
, be sure to download the  Key Collector Comics app. It is available for Apple and Android and is free.