The hit Netflix show, and cultural phenomenon Stranger Things is coming to comic book form September 26, 2018. The book will be out from Dark Horse Comice and will feature four covers. It will also feature an all new story.
The nostalgia-igniting hit Netflix original series comes to comic shelves. Follow Will Byers into a dimension of decay and destruction where he must use his wits and resolve to dodge the pursuit of the Demogorgon and escape the Upside Down.
* Written by award-winning comics veteran Jody Houser (Faith, Orphan Black, Mother Panic).
* Based on Will's unseen journey during season 1 of hit Netflix show Stranger Things.
Cover A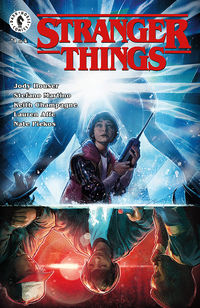 Kyle Lambert Variant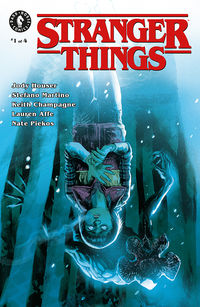 Rafael Albuquerque Variant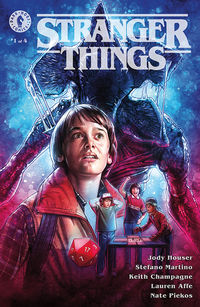 Patrick Satterfield Photo Variant