What Up CHU? Mel V. here with your weekly variant picks for July 18th. It is SDCC week, so that means convention season is in full swing and the first of the major conventions are upon us. There are a ton of cool SDCC variants. I remember one of the readers last year wanted me to drop a SDCC one, so I aim to please. Here goes variants I like coming out of SDCC along with some regular beauties that hit tomorrow, we will start with the tomorrow offerings first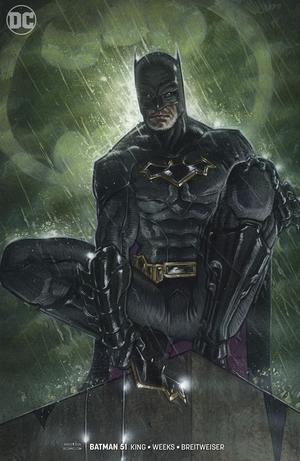 Batman Vol 3 #51 Cover B Variant Kaare Andrews Cover – An unexpected gem. Very T-Shirt worthy Batman rendition, chalk one up for the PC

Justice League Vol 4 #4 Cover C Incentive Jim Lee Pencil Cover
– Big Boy Variant prices. I actually like the Sketch more than the finished version, see if you can find for cheap, great work by Mr. Jim Lee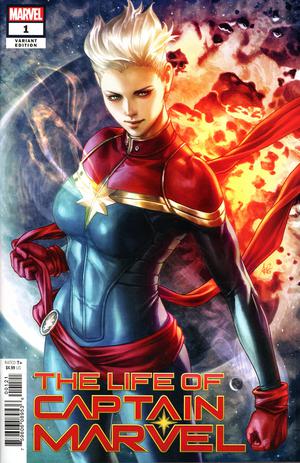 Life of Captain Marvel Vol 2 #1 Cover B Variant Stanley Artgerm Lau Cover – Man, when Artgerm is locked in, he is locked in. This cover is amazing, there is also a virgin of this cover for a bit more money, amazing work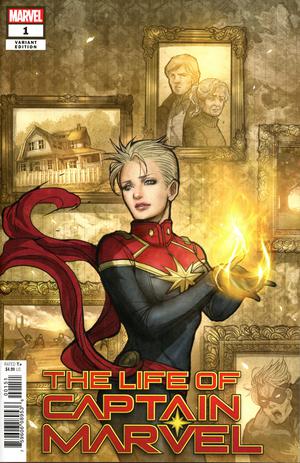 Life of Captain Marvel Vol 2 #1 Cover E Incentive Sana Takeda Variant Cover – Not to be outdone, Saba Takeda, of Monstress fame, puts out a equally great version of Captain Marvel. I love Takeda's style it's like a slight mix of Anime and Western style.
SDCC Variants
Shout out to Will Brogdon over at CBSI for taking the time out to put together a list of the SDCC variants…your work is greatly appreciated my friend

The Legend of Peter Pumkinhead – Seems like an indy book, I love going to cons and supporting indy books and sometimes these indy things take off. I could not find a lot of info on the Legend but I found enough info on "the Ballet". I want one.

Justice Squad – There are Black and White and Color versions. I've always loved animal heroes and this one really caught my eye. I did some research on the characters, and man, info on this book is hard to find. The company is called Hanging Chad entertainment and they produced a couple of titles years back one of which was Moose Miht. Issue 5 is the 1st Mighty Moose. Looks like an interesting series and I want these

Batman #50 David Mack
– In my opinion, this is the best Batman #50 of them all…love Macks work

Lady Death Merciless Onslaught #1 "Zombie Lady" by Dan Mendoza
as well as DEATH WARS Action Figure Variant – All the Lady Death convention exclusives do well in the aftermarket, there are a ton of great looking more expensive ones

POWER RANGERS 28 MMPR SDCC_PROMO

GOGO POWER RANGERS_011_SDCC_PROMO
– I EXPECT THESE TO DO VERY WELL

Cosmic Ghost Rider 1 J Scott Campbell
–JCS drawing one of Marvels hottest characters now, how can this not do well

The Life of Captain Marvel
– I love the Costume Switch, again how can this book not do well

SDCC 2018 VENOM #3 VAR
– I'm loving the look of the Symbiote God first. SDCC exclusive will be huge