Kyle Strahm has been a long time friend of CHU. Back from the beginning. The Spread has long been one of our favorite books, the cross between The Thing and Lone Wolf and Cub. I have all variants of every issue. Except one. The Spread Convention Art Teaser
. The book is pretty rare, in fact only 30 copies were printed.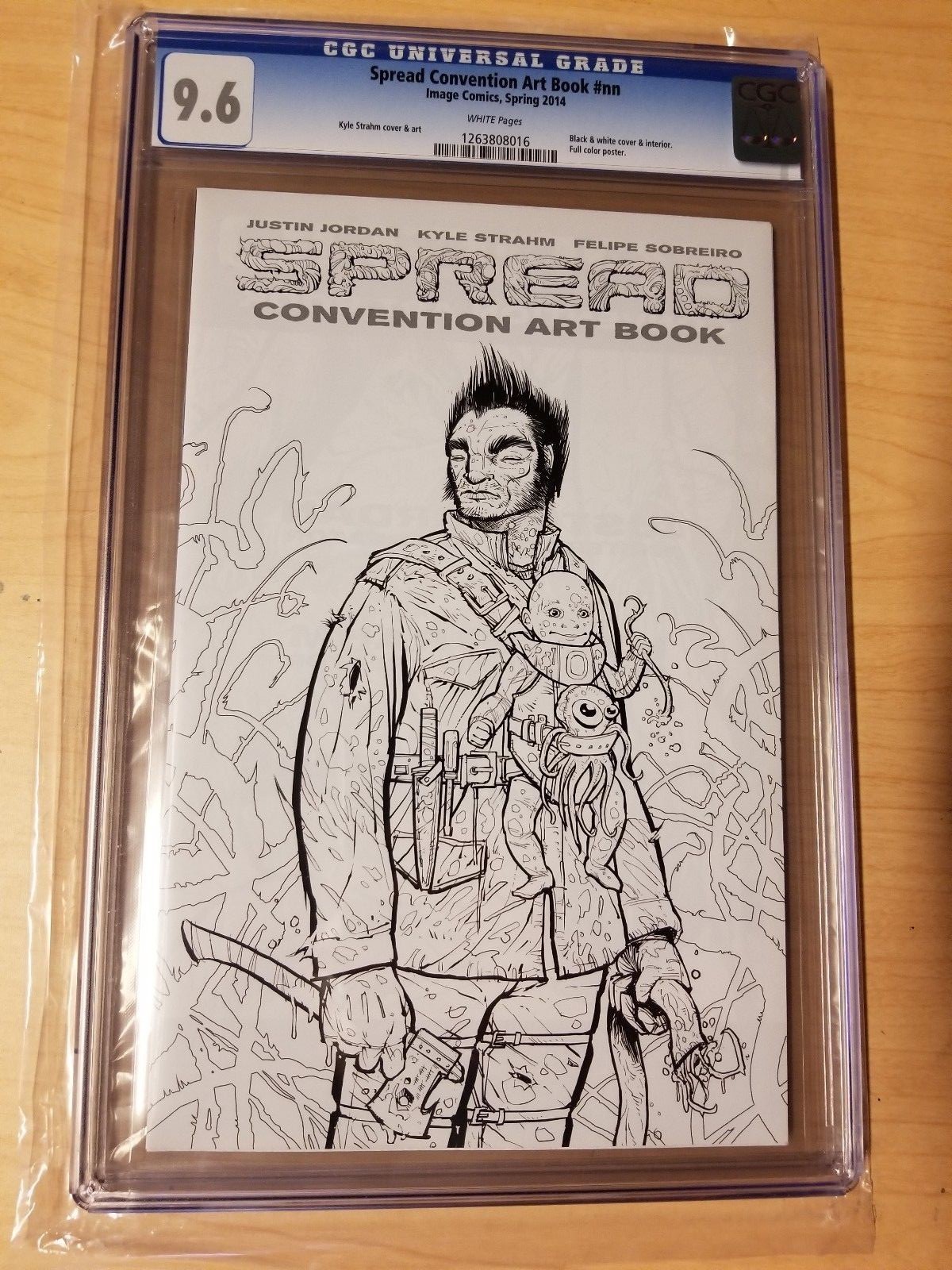 The Spread Convention Art Teaser
was released at NYCC a bunch of years back and was snatched up quickly. Justin Jordan, Kyle Strahm, and Felipe Sobreiro each kept a couple of copies, so all 30 didn't make it out to the public. Kyle has posted his copy up for sale. It is graded a 9.6 by CGC. The last recorded sale was a 9.8 which went for $1000.
Kyle is selling one of his copies of the Spread Convention Art Teaser
.
If you are into the Spread, or love rare comics, this one could be for you.