It felt like August came and left us in a hurry despite it's 5 Wednesdays. I can't even recall most of the books that came out without looking them up. Maybe it's that 5th Wednesday that pushed the number of books in August or I'm just getting old with a poor memory now.

From Frozen Princesses, new characters with hashtags in their names to us learning that the new Thanos killer named Requiem is just Gamora in a new costume, here's your August 2018 in review.  Based on our picks (Mel, Anthony and myself), print runs and the most recent sales on the secondary market, with an emphasis on the highlights from each week. If I don't mention a book that was mentioned in our picks, it's likely due to the fact that it's still available at your local shop or online, maybe even under cover price on the secondary market.
For those patient buyers, sometimes it pays to wait on new books with bigger print runs where one can find them cheaper at secondary market prices. Of course one must be smart when buying from sellers on eBay and other sources to account for shipping.
Let's review the top 10 books by print runs to start with.
1. Fantastic Four #1
– 368,914
2. Infinity Wars #1
– 104,363
3. Batman #52
– 102,344
4. Batman #53
– 99,191
5. Amazing Spider-Man #3
– 86,259
6. Sandman Universe #1
– 83,531
7. Amazing Spider-Man #4
– 81,630
8. Superman #2
– 77,464
9.  Justice League #5
– 76,592
10. Justice League #6
– 75,156
Also noteworthy. It clicked while reviewing this top ten list that Walking Dead has not been in such a list since May 2018. This use to be 75k or more average per month. So reviewing monthly sales a bit more all the way back to Januay, since then it had a print run of around 83k in January. For August it was down to 65k total print run. That's a huge drop in readers and print numbers in just 8 months. It'll be interesting to watch their print numbers for the remainder of the year, especially when the show picks back up. This is a clear indication that reader numbers are dropping just like the show numbers are dropping.
August 1st Picks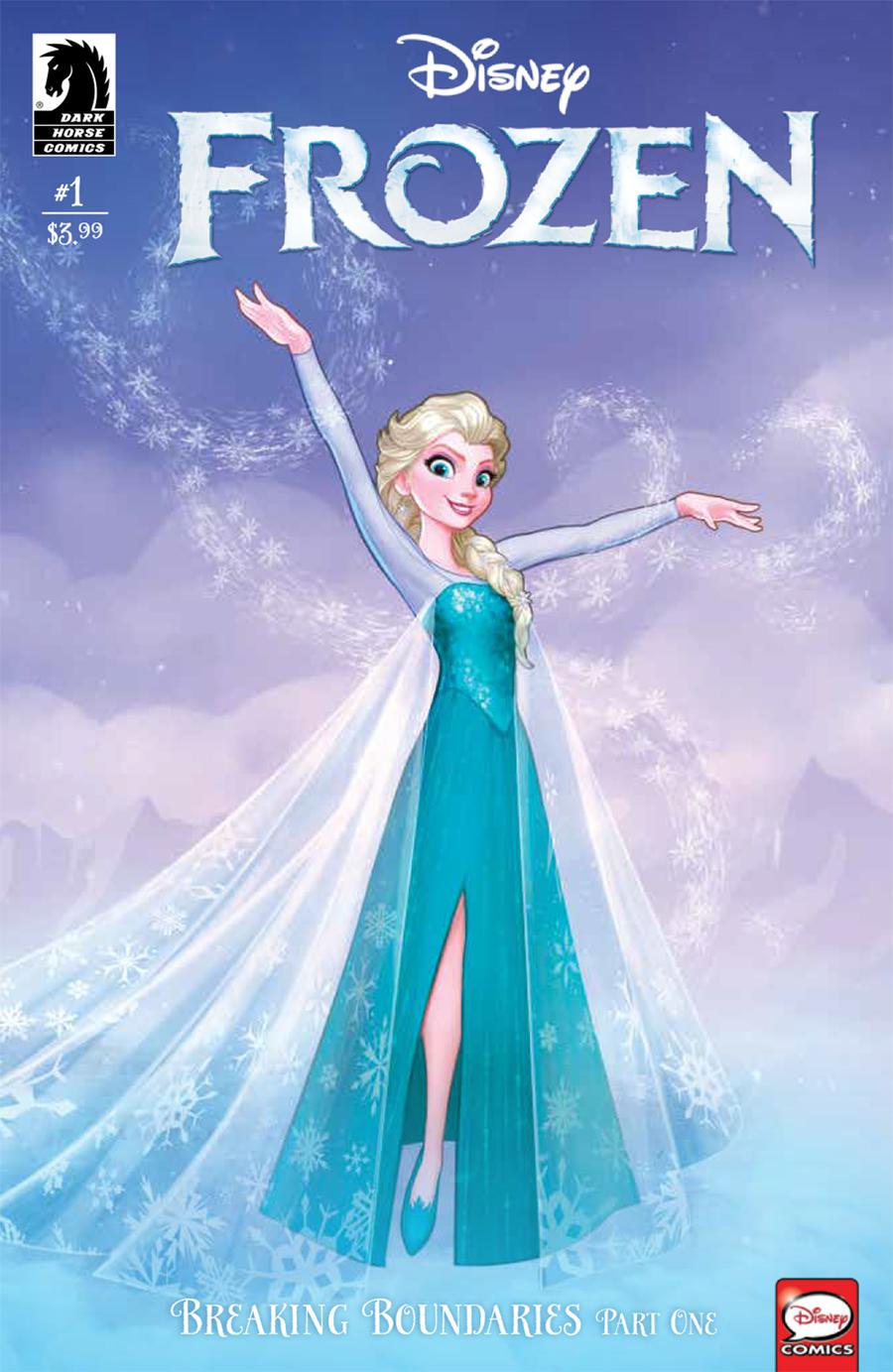 With a new movie coming out, we can expect books to get pushed out to boost potential sales. Even with rumors of a new character that might make it to the screen, I just don't think there's enough kids in the spec market to push a demand for the new Disney Frozen Breaking Boundaries #1 book we saw debut with a all new story. Perhaps this one is a wait and see since you can still find this on for cover online and likely at your local shops. Frozen came in with 9,174 for it's initial print run.
Kaare Andrews is one of those artists that hasn't gotten their due yet in my opinion. There's also not a whole lot of Green Arrow readers. So the awesome Kaare Andrews variant for Green Arrow #43 Cover B saw no love in the past month, still available at most online retailers. Total print run was 20,241 for Green Arrow #43 and since these were open order, we'll never know the real print run but compared to some other DC titles, Green Arrow is pretty minuscule in comparison.

Another Kaare Andrews Death to the Inhumans #2 Regular cover A was another pick by myself and Anthony. Zero love for this book, even with the major death (Marvel always claims major death) of Black Bolt. I'm sure it's not the last of Black Bolt. At the time of me writing this, no actual sales on eBay. Mel picked the Young Guns Variant as well which saw no movement and can be found at cover or less on the secondary market. Also at just 30,138 total printed, this is rather small for a Marvel book but then again, Inhumans don't necessarily carry the same popularity that most of the other mainstream Marvel characters carry.
Mel loves those Super Sons
DC books but demand tells us everything in the secondary market. Sadly there's been zero love for Adventures of the Super Sons #1. You can still find these for cover price or less. Most sales at time of lookup were $5 or less.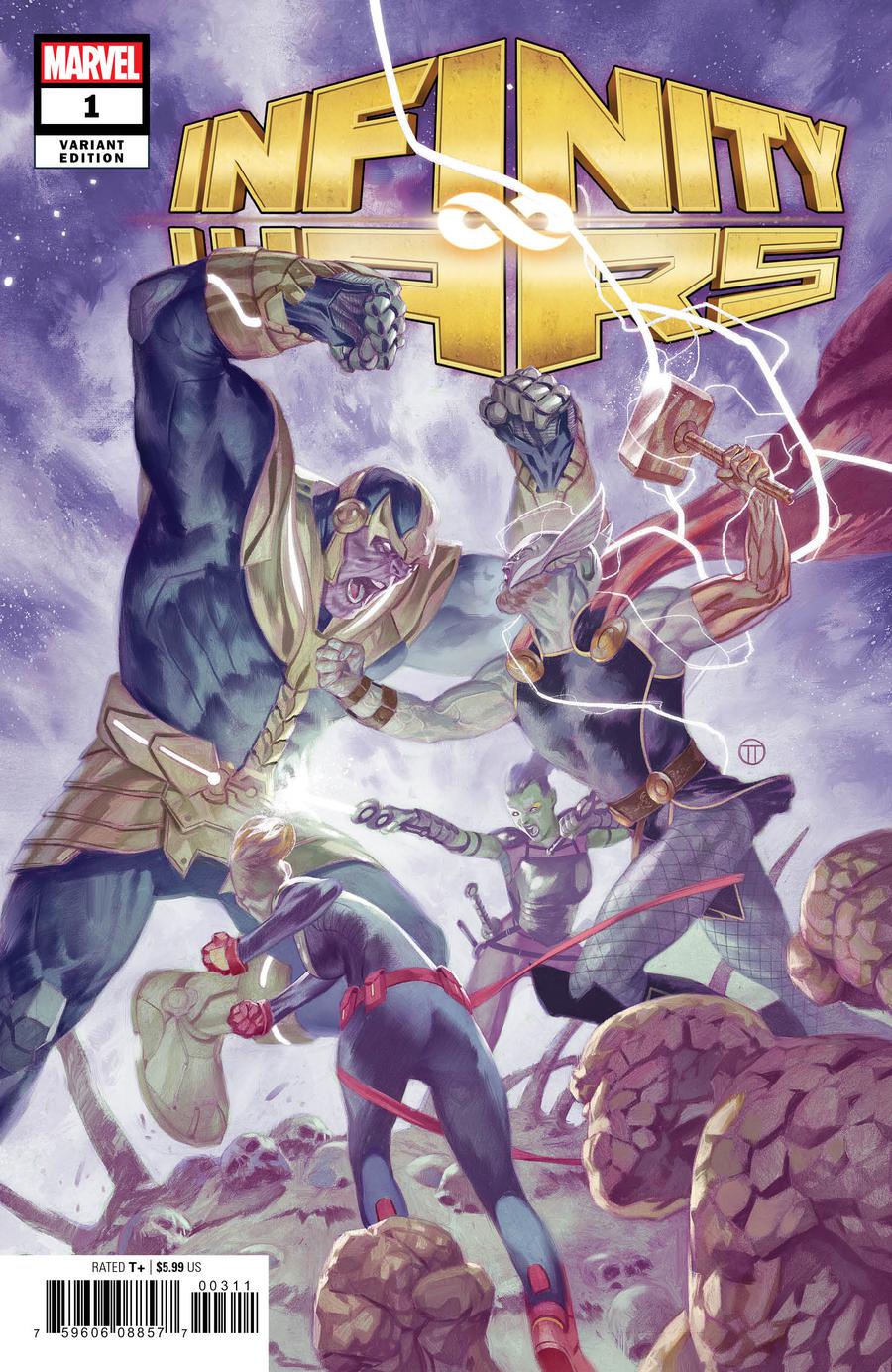 One of the most anticipated books I think from this week was Infinity Wars #1. After the death of Thanos from the new Requiem character, we were all hoping to find out who this was, hoping for a brand new character in the Marvel Universe. Sadly it was a total letdown when we learned that it was just Gamora, who's first appearance is already out of reach for most people. With a huge print run, I don't see this book becoming a hot commodity anytime soon, maybe in a few decades perhaps.  The 1:50 Tedesco was a quick flip winner, selling at around the $30 range as well but has since cooled to $15 or so.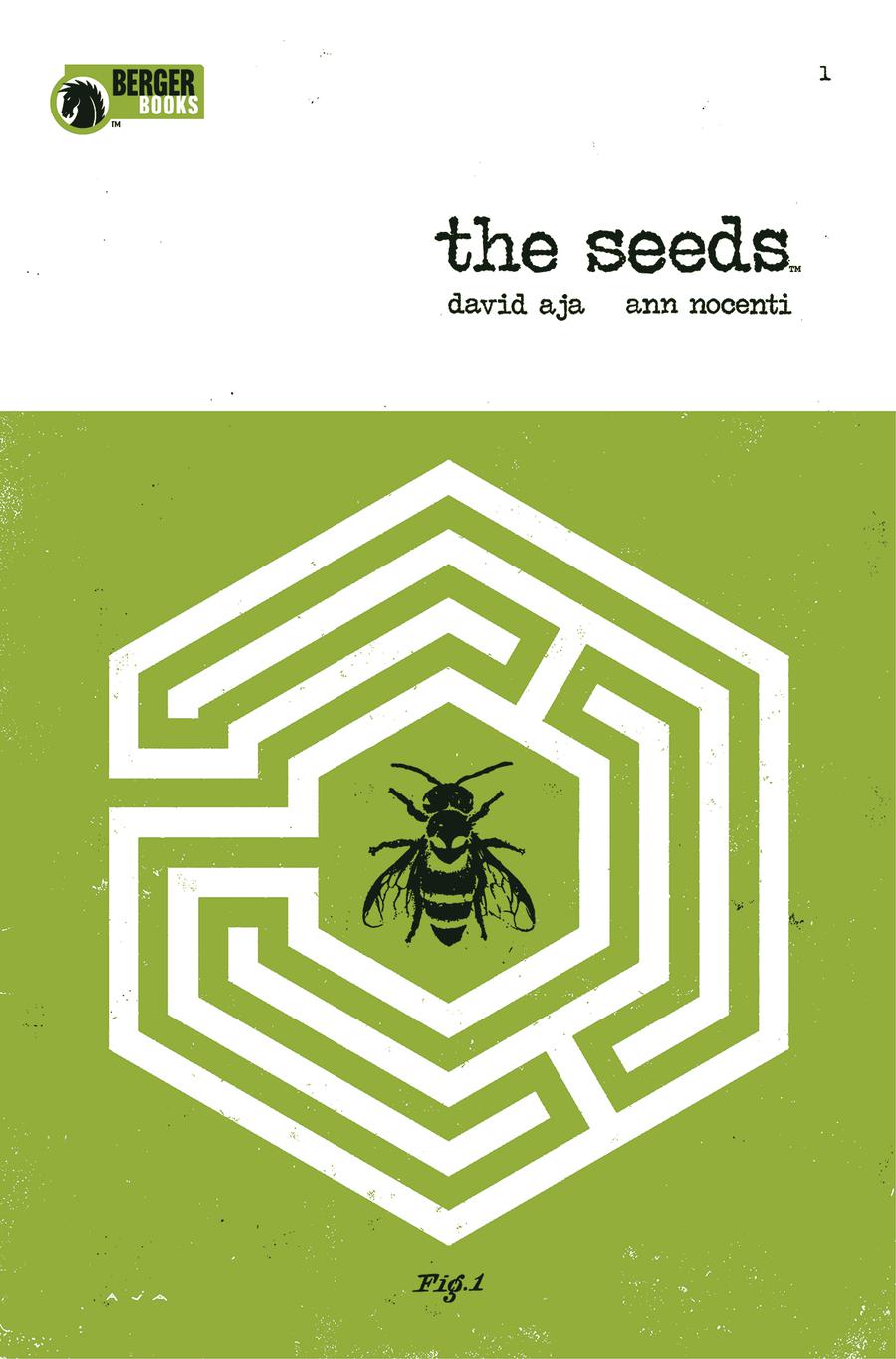 One of my own picks from this week was Seeds #1. It hasn't seen much movement on the secondary market and can be found at your local shops still, even with just a 13,572 print run. But I must say, it was on of favorite reads of August. This is that type of book I think we could see get an option and make it to our screens eventually. So for me, it's still a long term gamble type of pickup but I didn't go heavy, it's got the other reward that makes it special, reading entertainment.
Not a whole lot of secondary market action for this first week of August but that's certainly the highlights.
August 8th Picks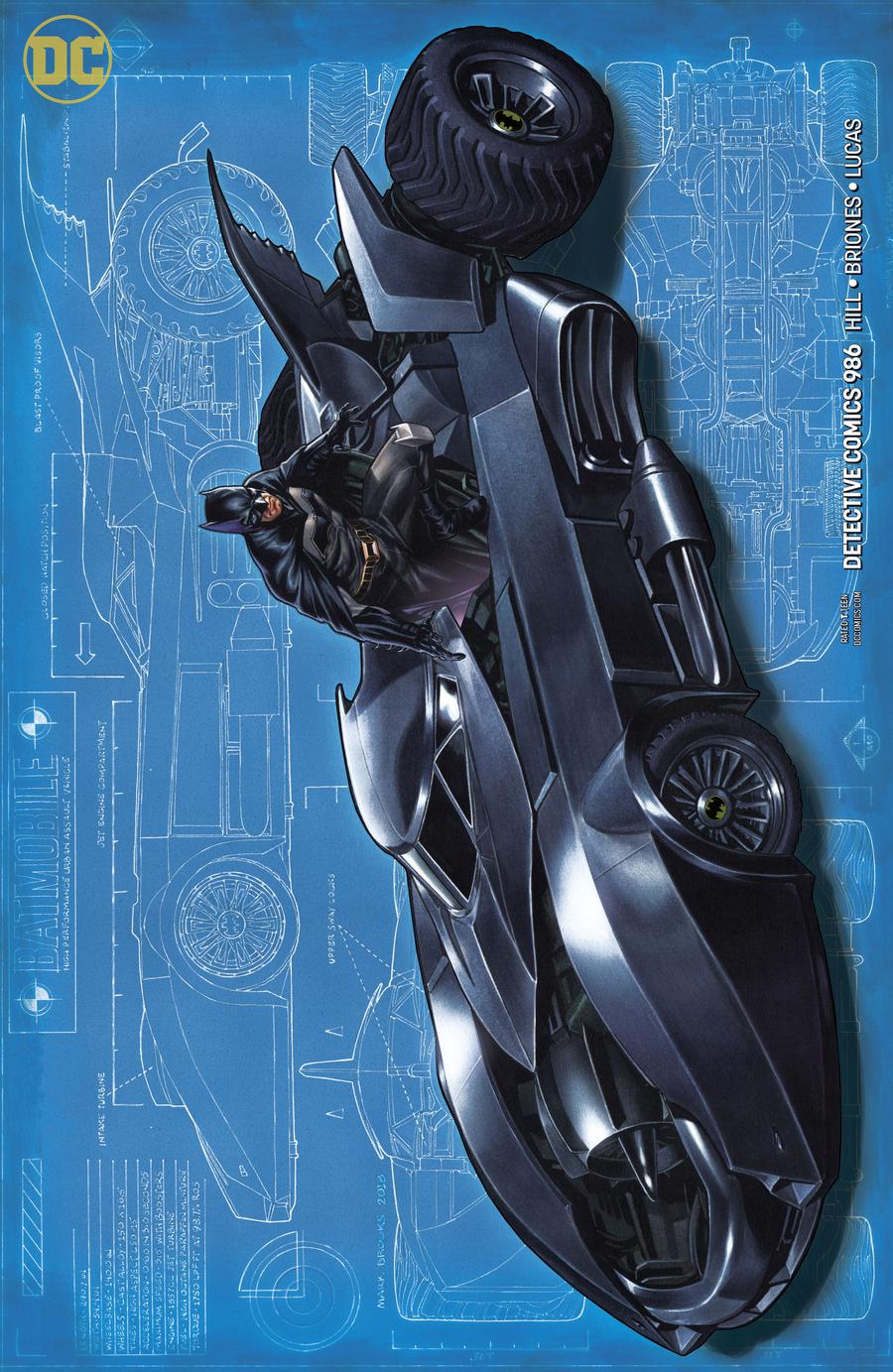 Catwoman #2 and Flash #52 Killer B covers were picks between Anthony and Mel. Sadly, not much secondary market love for these. I think shops are on top of their game with these Dell Otto,  Mattina and Artgerm books. You can still find these for sale online and most recent sales dip below cover price, nows the time to buy cheap to grab these for the personal collection as these are certainly books for any personal collection. These were easy to get though. Catwoman saw a 64k print run while Flash saw a 54k size print run. Open orders we can only assume it's almost split between the cover A and cover B books but we'll never know unless such info is ever released.
Maybe one day, in a few years or decades you can pull them back out to make a little money from them. I actually picked the Joelle Jones Regular Cover A for Catwoman for this week and it's got zero love as well. Maybe fans are still mad at Catwoman for dumping Bruce at the altar. One does have to appreciate Joelle Jones artwork though and the style she brings to Catwoman with the covers she's doing. Anyone who was a fan of Lady Killer should really dig her covers as much as Artgerm's.
We also mentioned the Batmobile Background variant from Detective Comics #986 by Mark Brooks. Still available online and likely your local comic shops, not surprising since it also  saw a print run just above 53k in size.
Those 3 books cover every single book Mel mentioned. He claimed it was a light week. Light indeed, light on any aftermarket sales as well.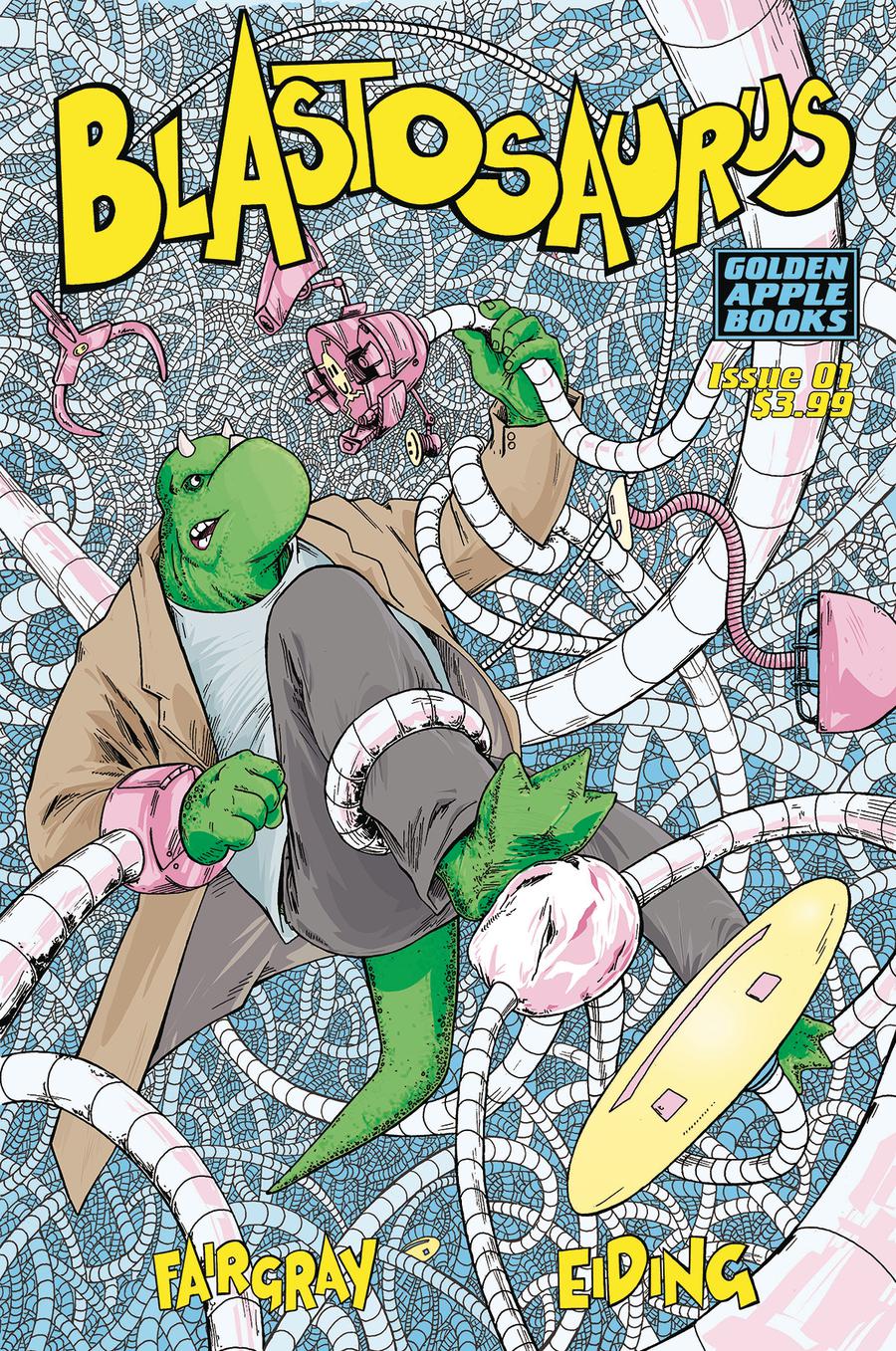 Fantastic Four #1 was not necessarily picks for any type of spec'ing but was mentioned by Anthony and myself briefly. You can still find all of the covers available at Midtown. Maybe Marvel thought reviving this title from the grave sounded good on paper but perhaps we should start a betting pool on how long it lasts until they pull the plug again? We can start our own "Dead Pool" on which comics will die next.
Although neither of my local shops I visited got the book, another pick between Anthony and myself was Blastosaurus #1, one of New Zealand's best selling comic books of all time. Selling out online initially, you can find this book once again at most retailers despite it not even registering in Comic Chron's August Sales report.
It was one of the best reads of this week for me but has yet to pick up any steam on the secondary market, but you know, a media option can change all of that. But this fantastic read goes to Hot Lunch Special #1. It didn't make my own pick of the week, it was still a great book. I say give it more time. It has a print run of just 4,569. So with limited quantity, if there's ever any demand, such a small print run will certainly help boost value.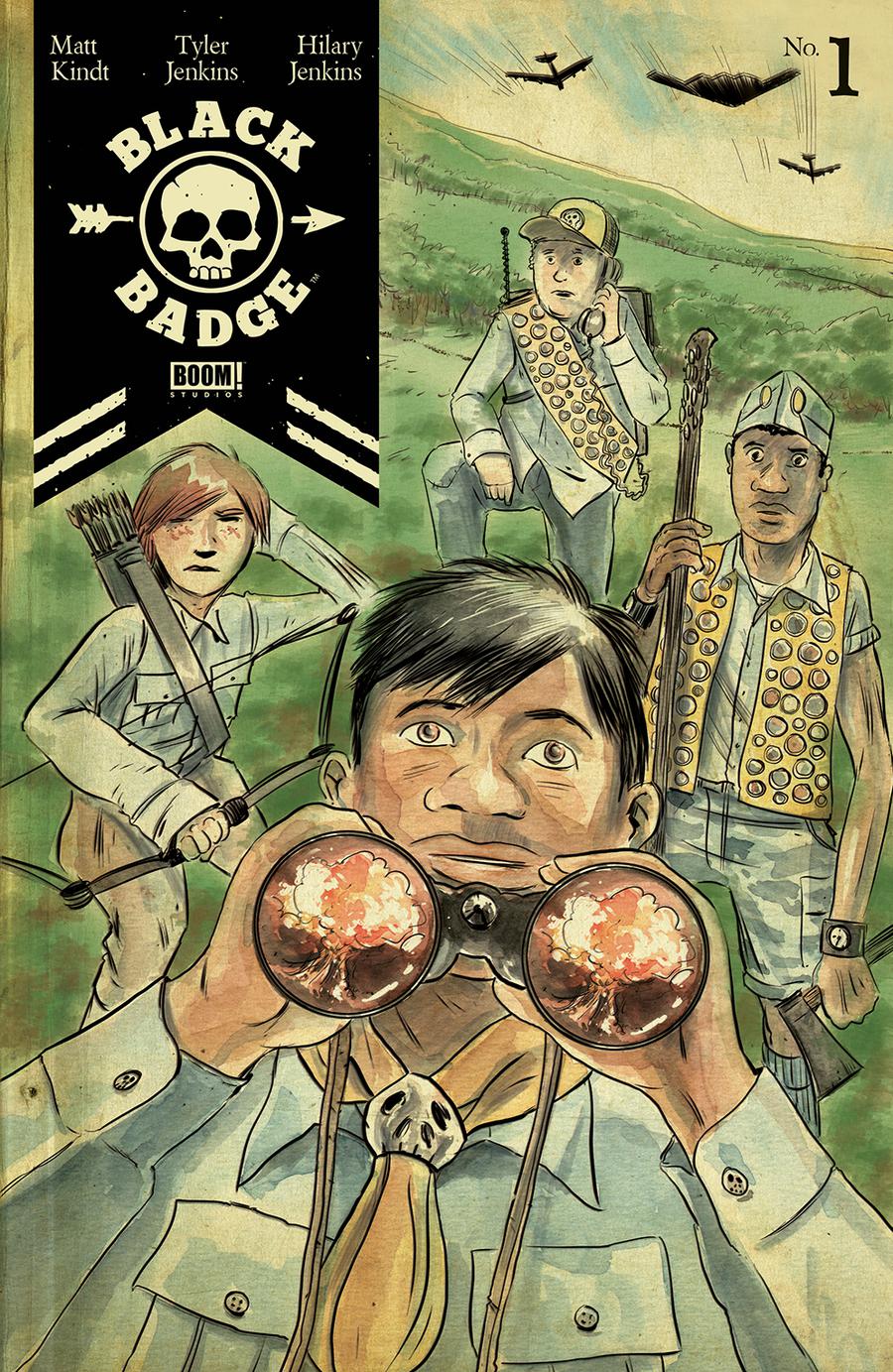 One book that seems to have sales all over the place is Black Badge #1 from Matt Kindt and Tyler Jenkins. Came just under 10k print run with 9,686 out of all it's covers. Both a pick from myself and Anthony, this one has some variants that have seen sales from cover to $20. The special retailer incentive 1 per store White Cover variant that also came with a badge and letter was the one to get (my shops didn't have these available unless they already sold them), seeing sales up over $50 with some in the $75 range. This was a great read and I expect since it's ongoing for now, it might pick up readers along the way and I predict one should hold now, sell later. This has media option all over it. The Jenkins variant cover is being listed as a 1:15 chase variant. These were initially A/B type orders but BOOM! does love it's special hidden variants.
Norah #1 was Anthony's Indy Gem pick. Still a hard book to find, at the time of me writing there are 12 listed for sale on eBay but only 6 or so sold listings, all in the $5 price range except one lucky seller that sold one at $11.95 and the latest sold listing at $16.00. So there's still money to be made. Didn't even register onto Comic Chron's August reports for sales.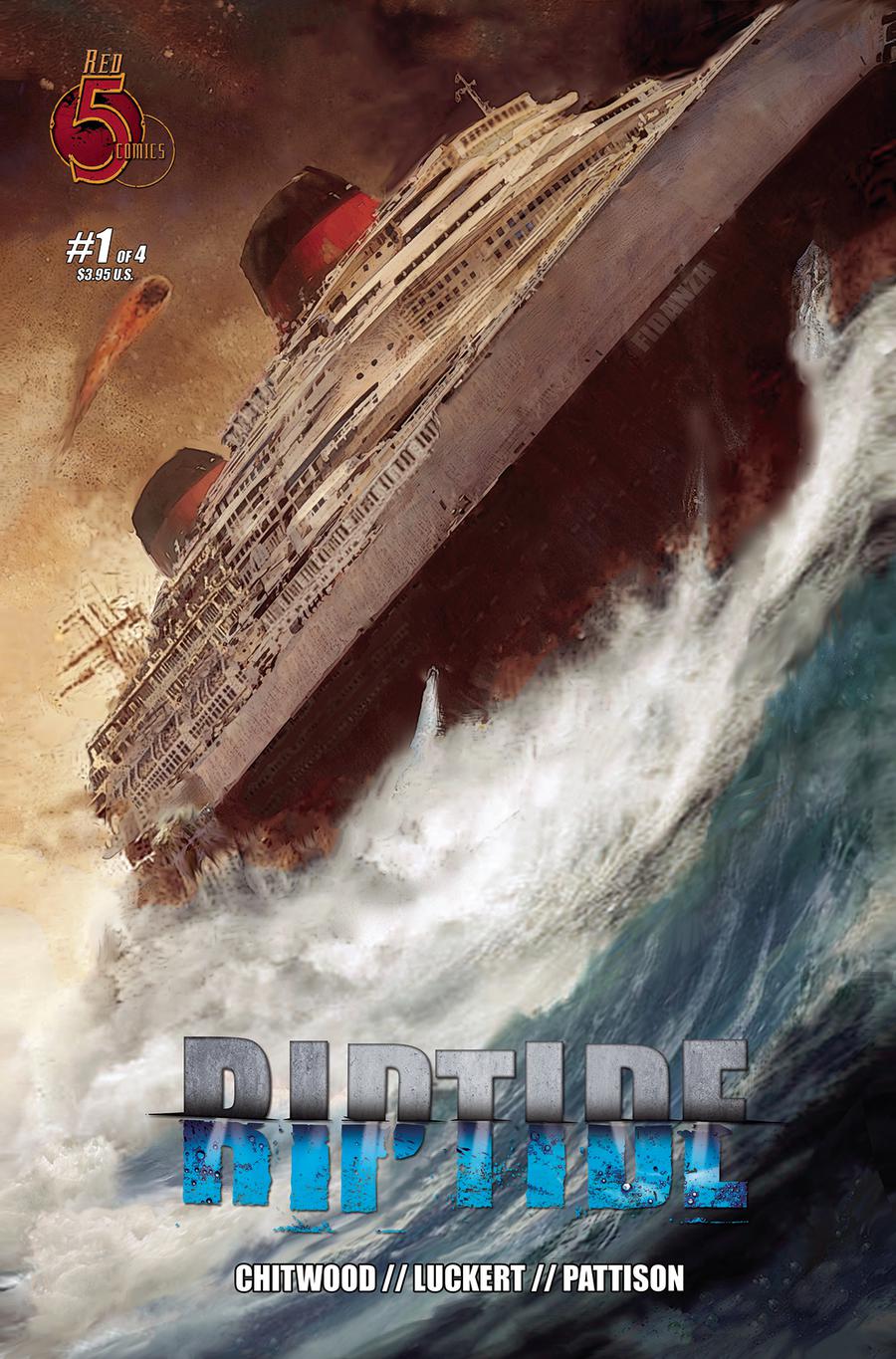 The quick flip winner from this week was Riptide #1. We saw initial sales hovering around the $40 range but as soon as the market started to get flooded, this is now a solid $15 to $20 book, which isn't bad if you can find them at cover. But history tells us with Red 5 books, with particularly Chitwood writing, it's always short lived so tread cautiously and don't go overboard, nows the time to sell if you ask me. This is also a mini-series of just 4 issues, so once it's over, we'll definitely see prices drop dramatically more than likely. The minuscule print run of just 927 likely helped in making this a true HTF + Demand = Valuable.
August 15th Picks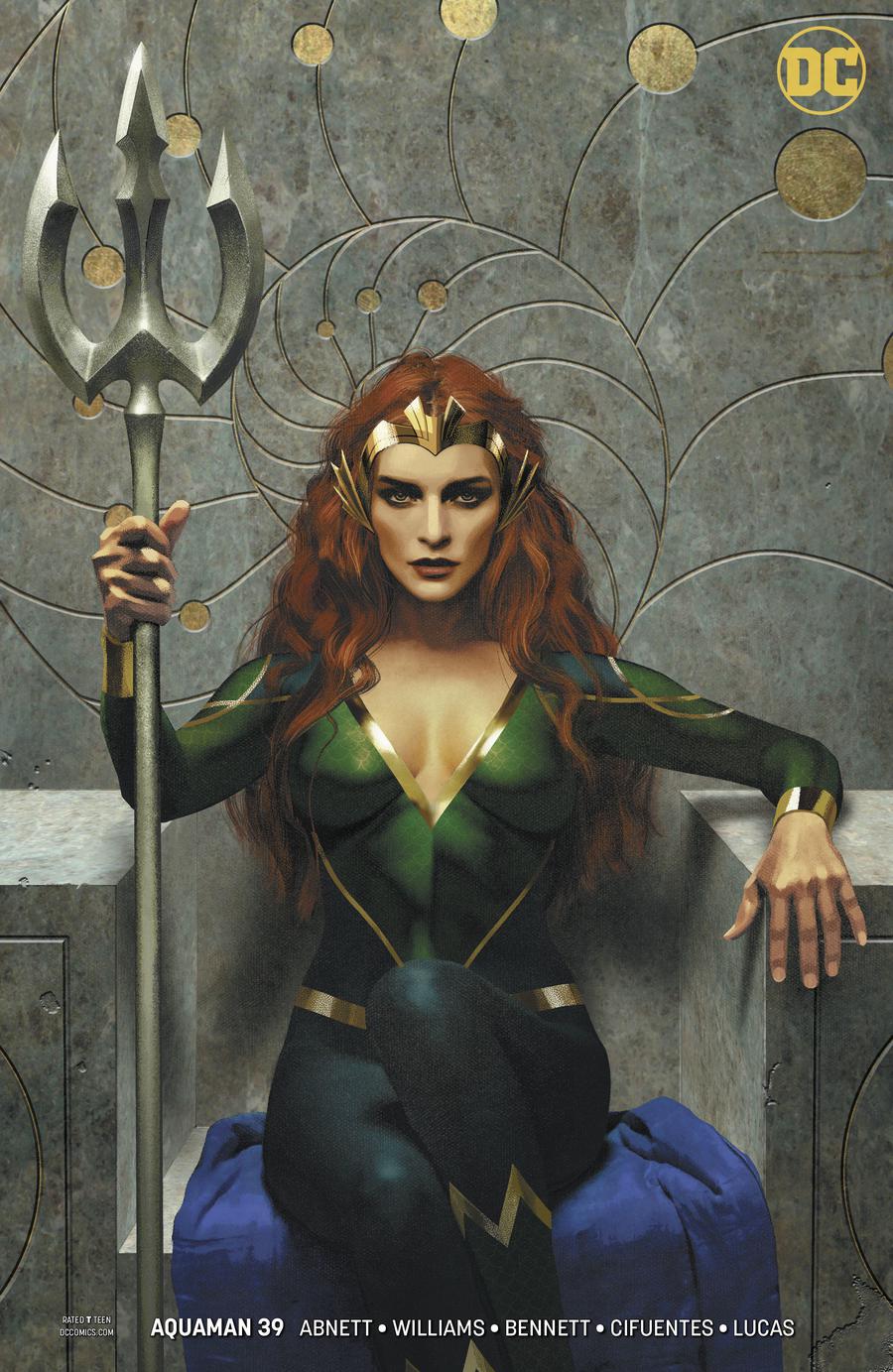 It was the Week of Middleton on the DC side of things. We got both the Aquaman and Batgirl Middleton variants during this week but the winner of the two was Aquaman #39 over Batgirl #25. We saw quick sales of Aquaman #39 Cover B reach around the $20 mark, from that point on it's all over the place. Prices have been anywhere between cover to $15 or so. Most recent sold listings are now just hovering between the $5 – $7 range. As for Batgirl #25, it reach a peak of around $10 but now most recent sales are cover price. You can still grab this one at Midtown at the time of writing.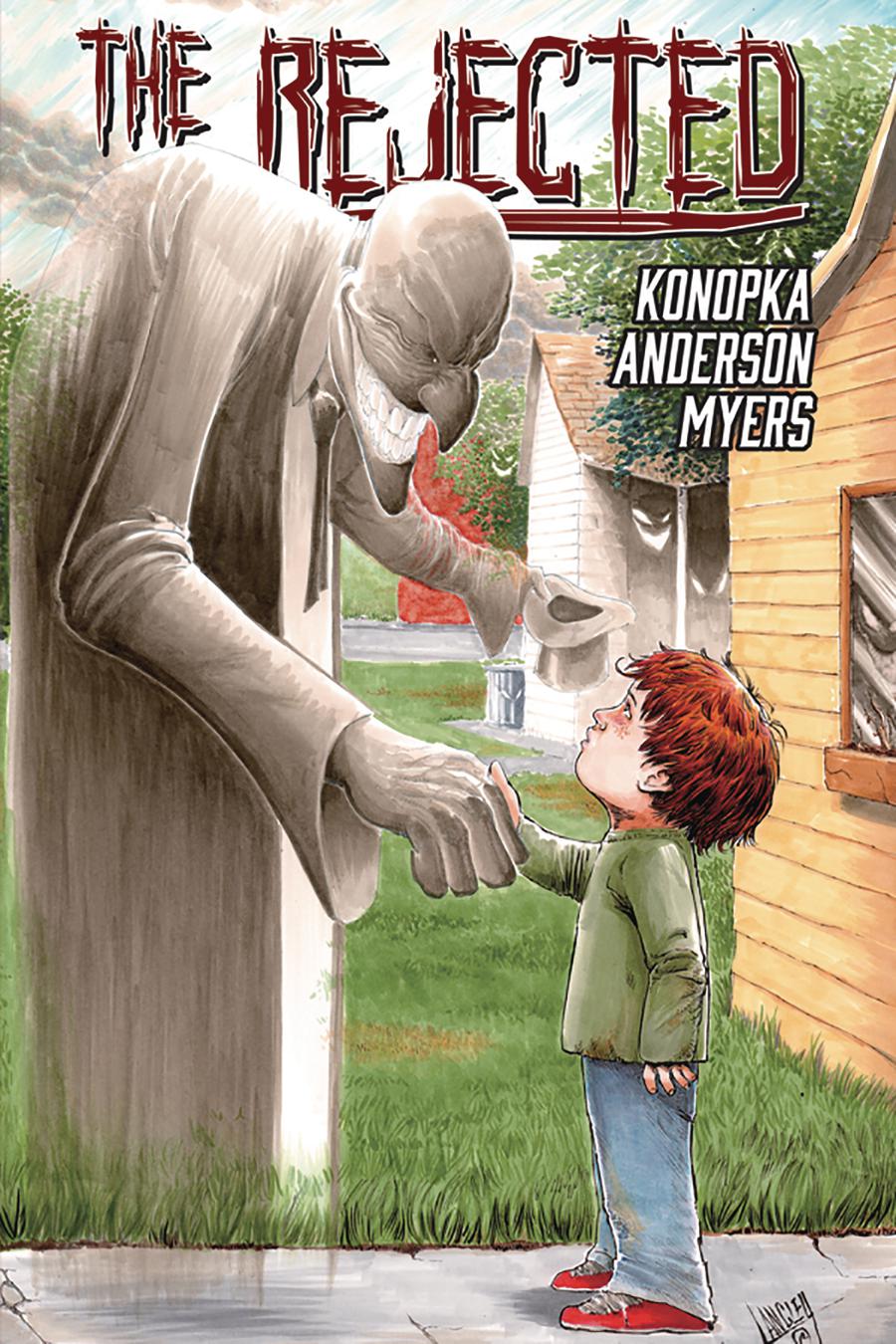 The small publisher (small indeed, print run of 4,763) pick between Anthony and myself was Volition #1 from After Shock. Although it was selling out online initially, it's since been restocked from the looks of things. Secondary market sales never reached over cover price for the most part.
The big winner from this week ended up being the indie book The Rejected #1 from Source Point Press. This was both Anthony and my own pick of the week. Spec'd due to possible minuscule print run (didn't even register onto the August sales reports) while having a larger cover price, shops likely skipped over this one due to both it being a small publisher, heavy price tag and it being a one shot book. This was a solid and easy $40 to $50 book quickly after it's release with one listing selling one at a whopping $250 (yeah, no joke, could be a shill purchase but that's certainly a gamble paying $25 in eBay fees to try and boost your own sales). Most recent sales make this still a solid $12 to $20 book but at the time of writing, there are around 65 listings with a mixture of BIN and auctions. We'll know in a few weeks if the prices have come down or stayed consistent.
The rest of the books spec'd or mentioned during this week can all still be found for cover with not a whole lot of movement on the secondary market. I'll try and not bore people with books that can still be found on store shelves.
August 22nd, 2018 Picks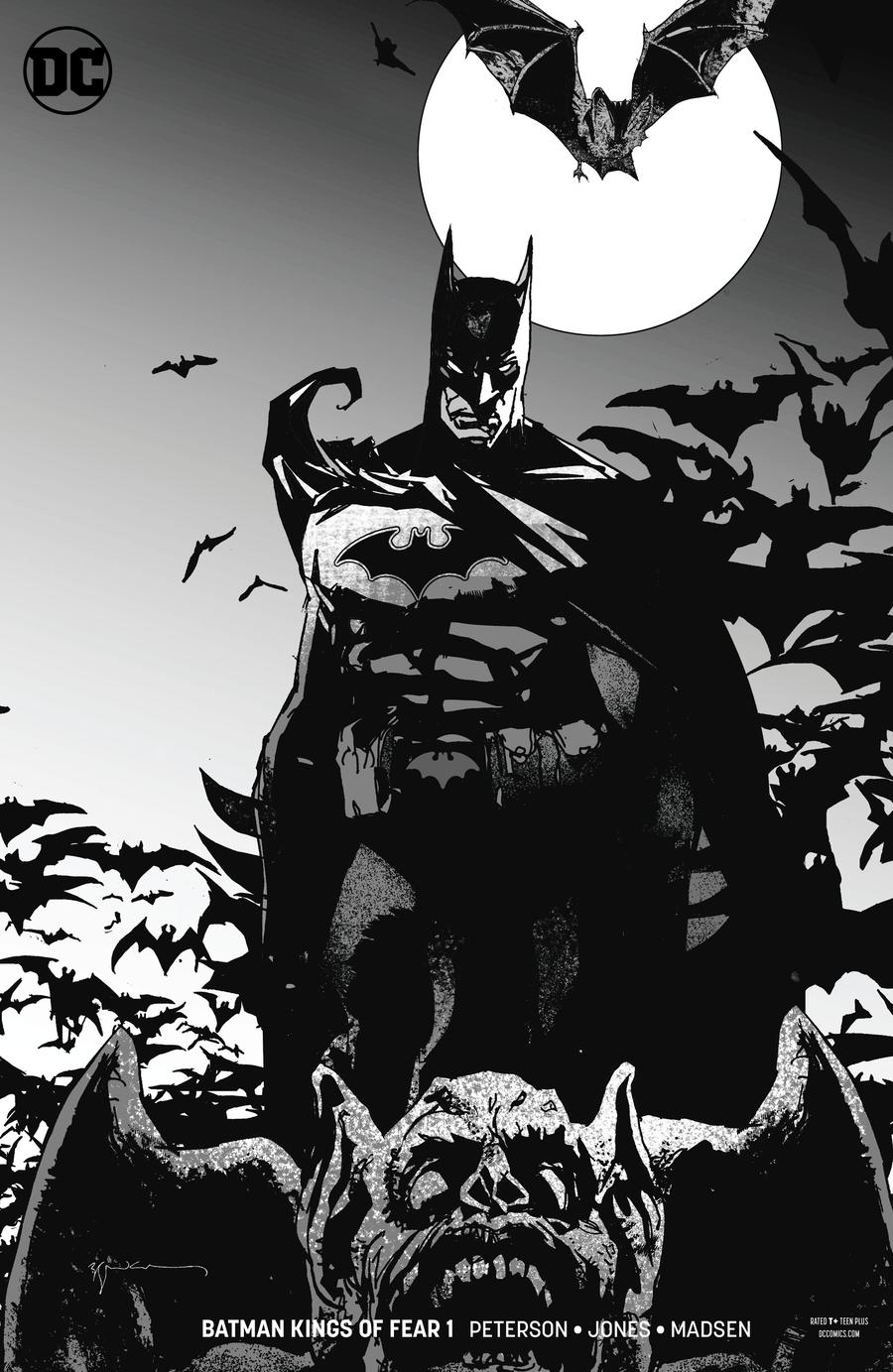 All 3 of us picked Batman Kings of Fear #1 and it seems the Bill Sienkiewicz cover particularly mentioned and picked by Anthony and Mel might be paying off for some as it's been bouncing around the $10 mark for secondary sales for the most part but most sales have been all over the place. There was also apparently a recall by DC for one of the pages with a strange "Batman White Knight" across one of the panels in the book, see accompanying pic below.

Doesn't seem like the books advertised as the recalled edition have impacted the overall value though. DC claims not all the books were affected so be on the lookout for one if you're into recalled or error books.
A Batman book under the 50k mark I'd consider small. Kings of Fear only had a print run of 40,036 in size. Bill has been hit or miss but this is a decent cover, I just can't ignore the fact that Batman's cape on his right shoulder looks out of place. Is it torn, is that the wind doing that? Why is his cape curled like that? Seriously, it's out of place in this depiction. Well, regardless, I actually skipped this book and picked up the regular Kelly Jones cover since my shops had stacks of these available so who would have though they would be selling for $10.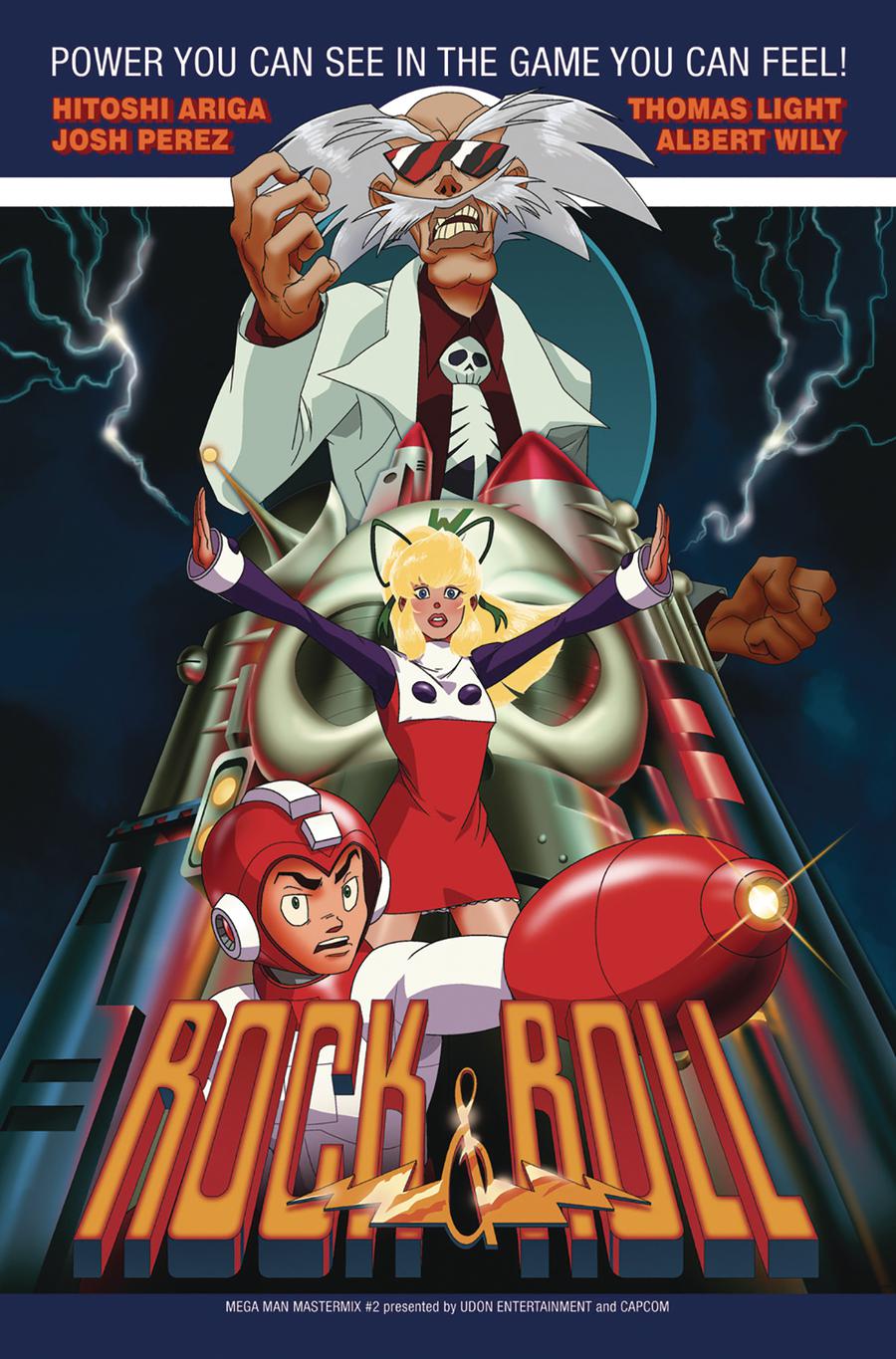 The next book to mention is Mega Man Mastermix #3, particularly the 1:10 Perez variant. Yes, it's a hefty price tag but it's literally almost 4 books in one being 80 pages. The 1:10 Perez variant saw some bump in prices coming in at around the $25 mark. Most shops have been retailing these around the $10 to $15 mark so not a horrible flip if you got them for cover price or cheap. I love me some Mega Man so I've been grabbing all 3 covers for the personal collection and then an extra for reading. Yes, I don't always fall for covers but at times I'm just a sucker.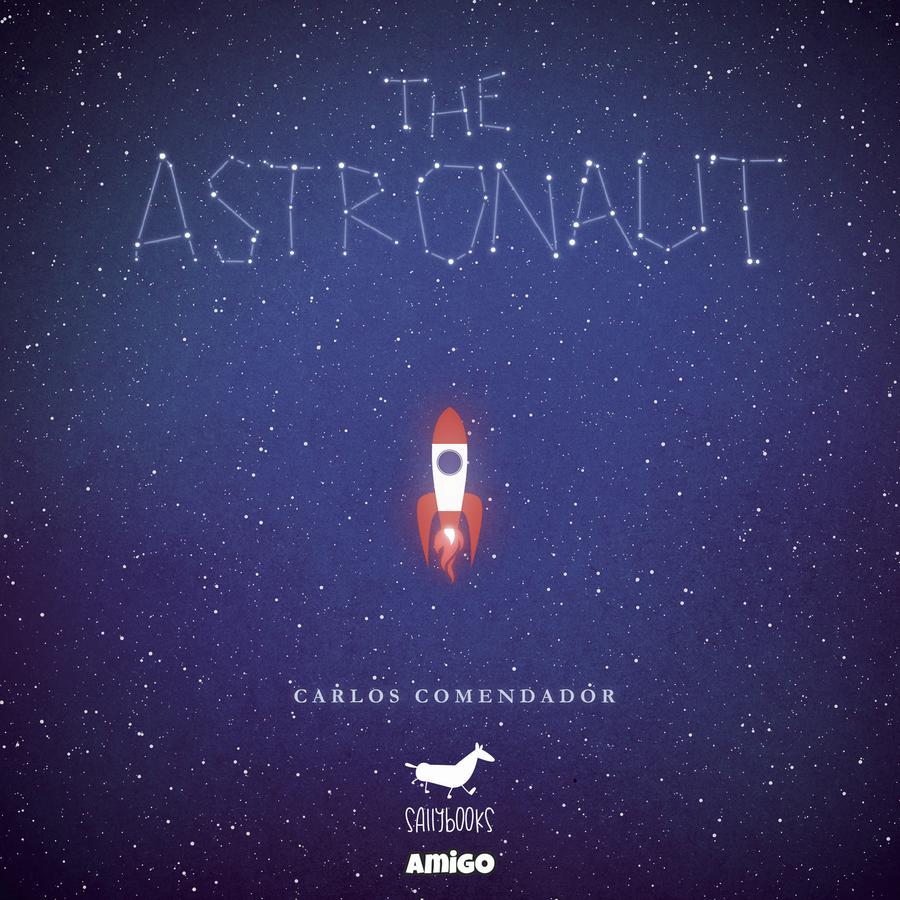 This next book I pleaded with readers if they found a copy, they should not flip for profit (if they do, donate the profit to charity) or perhaps donate the book itself as it was created for Autism Awareness. So I"m not sure if anyone did find this book (my shops got none), I can't seem to find any of The Astronaut from Amigo Comics for sale or any sold listings.
Another anticipated book was Venom #5. Donny Cates is hot, his stuff sells (64,264 print run, who would have ever though Venom would have such high print runs) and besides his stories, his take on new characters (even if they're regurgitated) have been hits in the secondary market. Sadly there was no love for Venom #5, at least not yet. I'm pretty sure with all the past heat on these, we could be hyping his books too much now but even so, it's still a worthy pickup for the read if there is no spec heat. Still sold out online at some retailers, Venom #5 can be found for cover price or less currently on eBay.
West Coast Avengers #1 Dodson Variant was Mel's sleeper pick of this week on the potential of what the book might accomplish if it heats up with new characters, etc. Most retailers will list these 1:50 books around the $40 to $50 range. That's about what the book is selling for, some as low as $30 and a recent auction ending at $21.00. So unless you found this at cover or for cheap, you'll be breaking even on this book.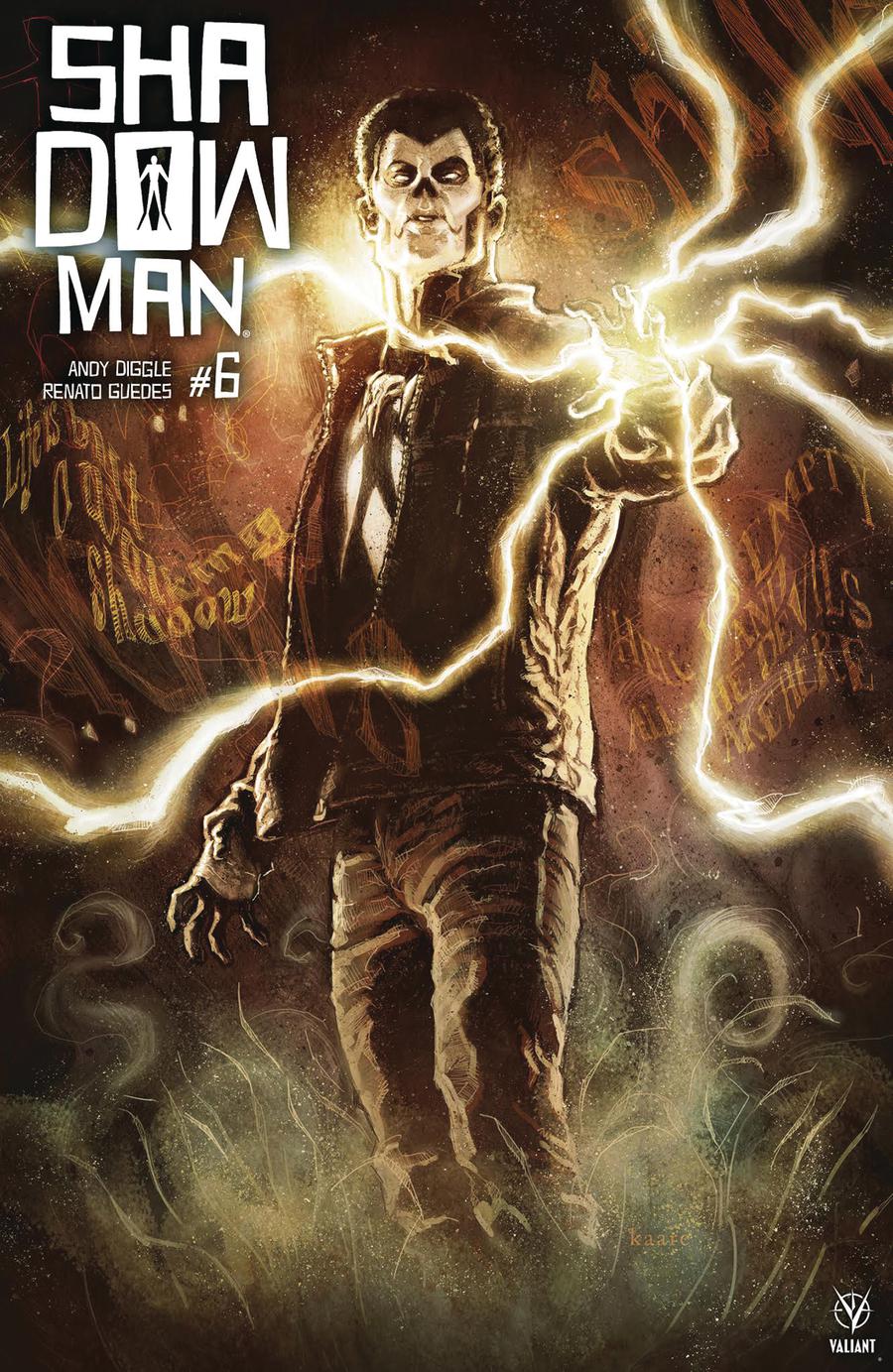 Marvel variants like this never hold value long term though. Unless there's a 1st appearance, this might be a $10 or less book in a matter of a few months. I've told myself recently, any Marvel high ratio variant I don't want in the personal collection, sell the day of. I've sold a few recent Marvel variants for less than cover because I held them for too long.
The overall print run makes this one (West Coast Avengers) even more special if it ever catches on with more heat or demand having an overall print run of 34,512, you can do the math for the 1:50 numbers.
The last book I need to mention is Mel's pick of Shadowman #6 Kaare Andrews variant. This was a 1:50 variant. Some shops will sell these Valiant 1:50 for around $50-$60 retail. But if you found this book for cheap, it's selling at a solid $30 to $50 on the secondary market with just 1 sale at $19.99 at time of writing. So, great deal if you found at $30 or less. If you bought at $50 or more, you likely bought for the personal collection. For Shadowman fans, over time this one will turn into a ghost book when supplies run dry. The overall print run was just 6,334.
August 29th Picks
This was the 5th Wednesday of the month, so not a whole lot of spec'ing usually occurs.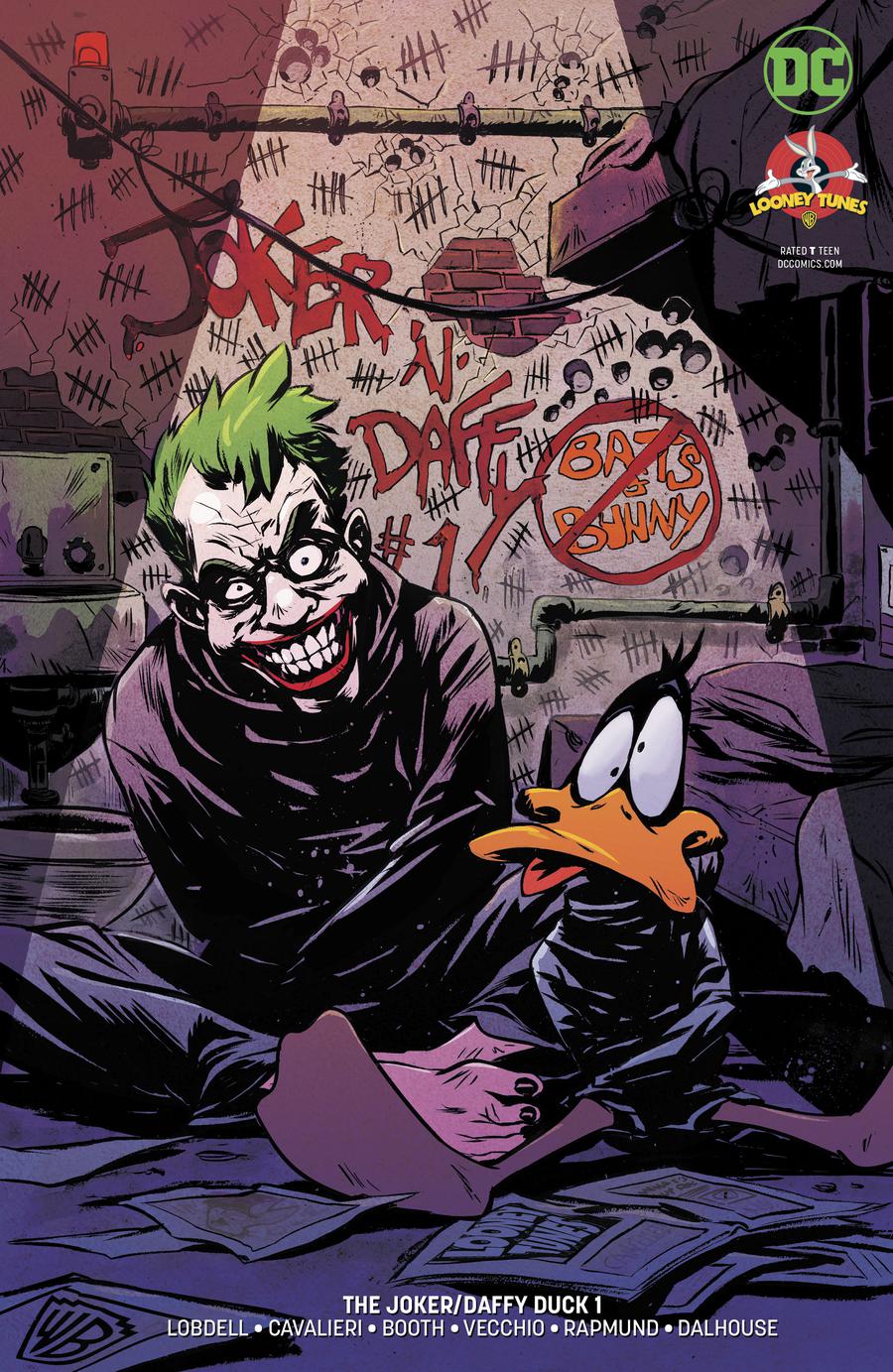 While not anticipating another Batman Elmer Fudd type craze, looks like we saw a few sales of the Daffy Duck Joker variant cover B reach the $10 mark. But with so little amount of sales, I don't expect this to last long. If the demand was there, we'd see more than just a handful of total sales.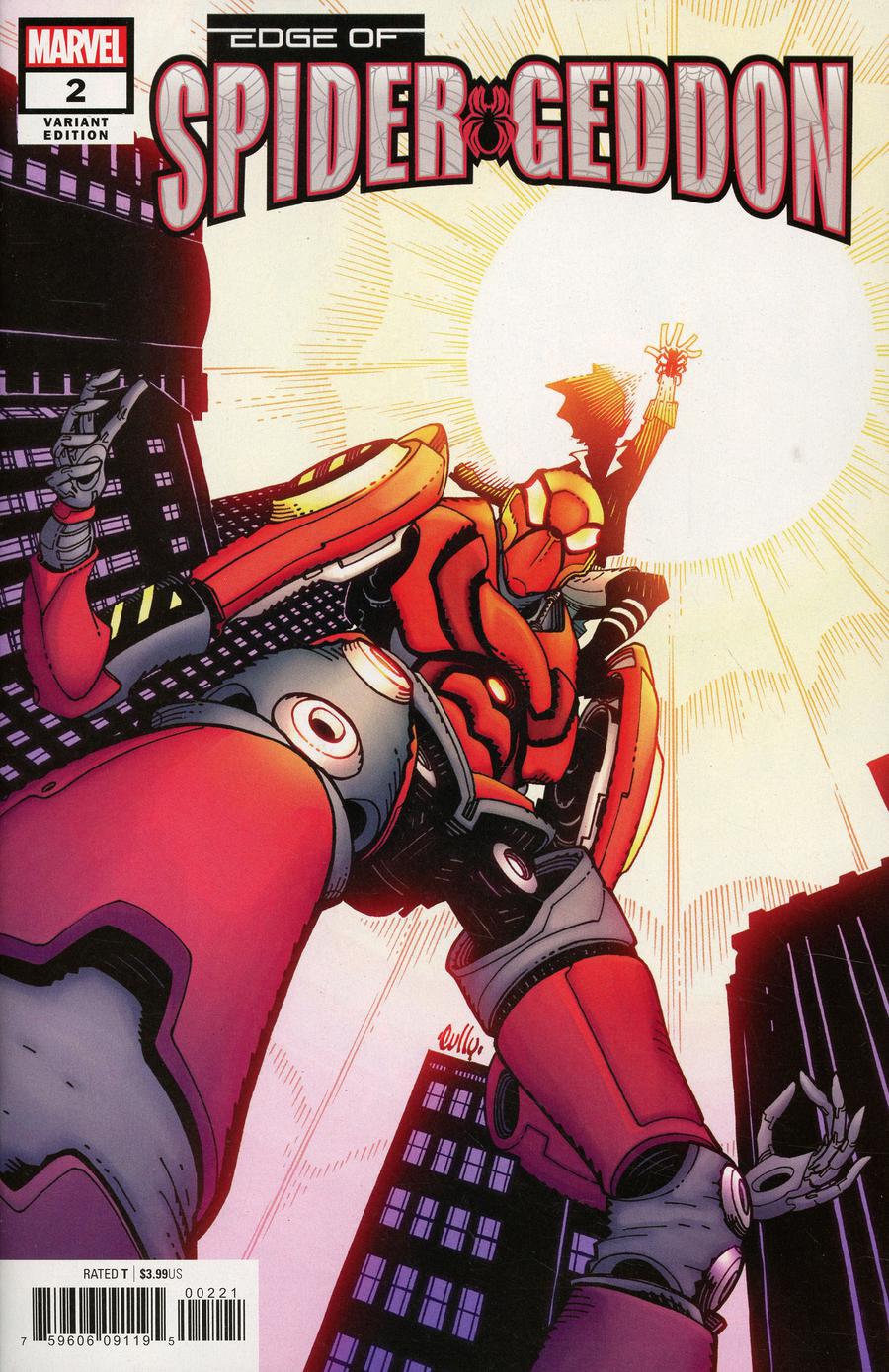 The surprise book from this week was Edge of Spider-Geddon #2 that introduced a new Venom in a Mech suit. Print run was 32,608 in size. Some sales quickly jumped from $4 to $14 range but not a whole lot of movement with a bunch of listings in the $10 to $16 dollar range shortly after without much movement, particularly for the Cover B variant from Cully Hamner. Honestly I felt like this was a pump and dump attempt by some secondary market sellers quickly listing theirs at $12, then $14 and $16 only to drop the price back down to $14. Recent sales put these at around a $7 book, mostly with sets of both cover A and B selling for $15 range. Yes there's a new Venom in a Mech suit but who knows how this is going to play out. Tread lightly, could be a gamble that pays off later on or a huge bust. All I know, don't pay premium for this book. Keep searching the shops or watching online as I'm sure there's more out there to be found for cover price or way cheap.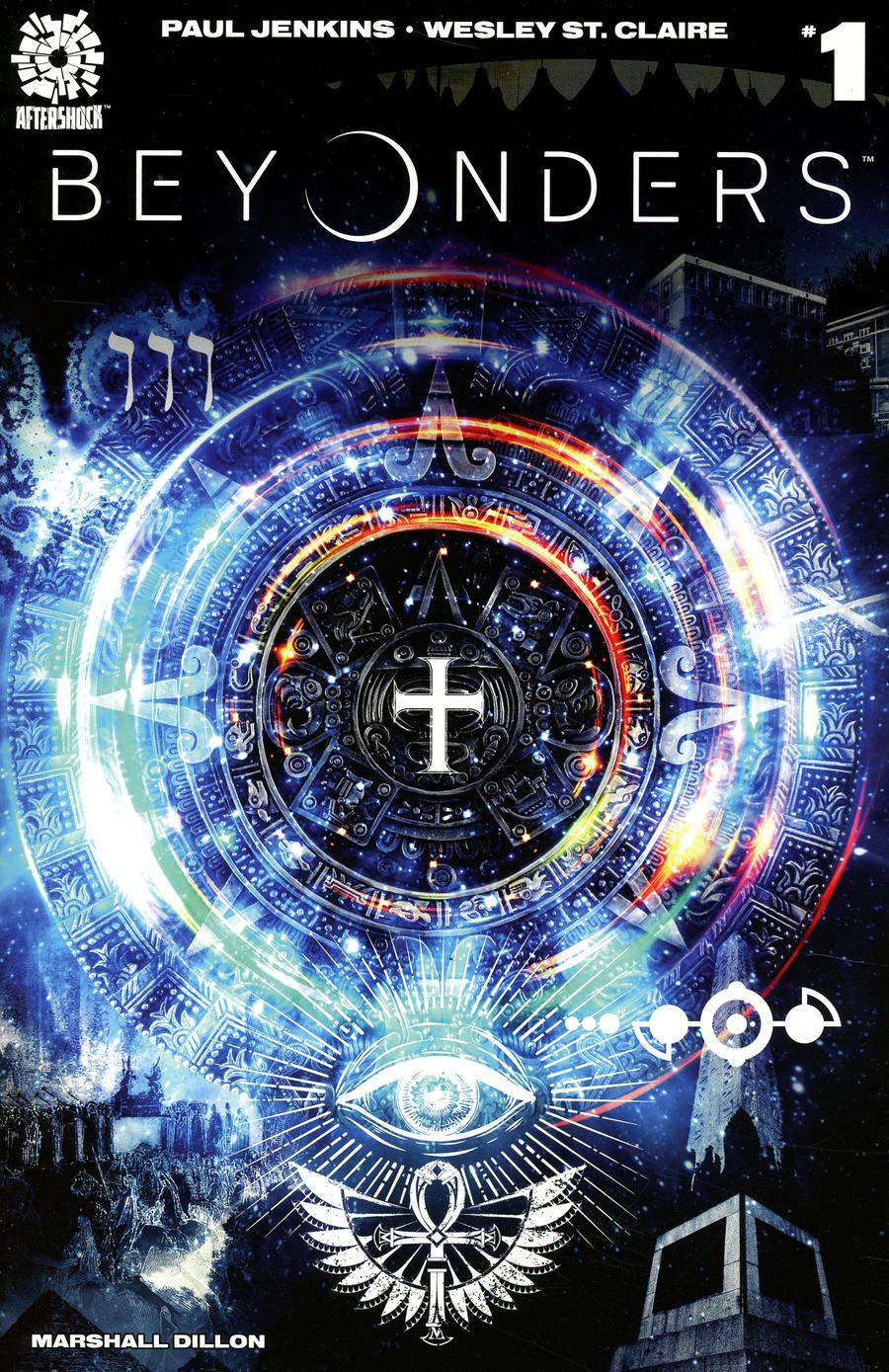 A sleeper hit from this week appeared to be Beyonders #1 Cover B by Andi Ewington. Initial sales started around cover price on the secondary market but soon jumped to $16.99 and $20 range, particularly for Cover B. Cover A seems to not have many listed on eBay but one sold for $15.00 but with free shipping. No word yet if this has some type of media deal or it's just heating up due to popularity by word of mouth.
This was brief spike in value though with only a few sales above the $15 range. Now that more caught on, the market has a few more listings that brought out more trying to make the quick sale by lowering their prices. If this one catches on again or gets a media deal, we can expect it's small print run of just 4,892 to assist in increasing the value of this book.
---
Hopefully you all are enjoying these monthly reviews. Please let me know if there is anything you'd like to see, changed or dislike. I do want to say I write up these as a draft earlier in the month before the comic chron print runs are published so if there's any mistakes in mentions of sold listings or current list prices, do point these out as I might have missed something in the process of review. A huge thanks to Comic Chron for creating their monthly sales reports that help us speculators buy and sell comics on the secondary market.