Each week hundreds of new comics hit the stands, each with potential. Some live up to that potential. We pick the ones we think have the best shot at heating up. Here are our picks of the week for delivery 9/25/18:
Returning Favorites
Rick And Morty vs Dungeons & Dragons #2 – continues the crazy cross over. Worth picking up.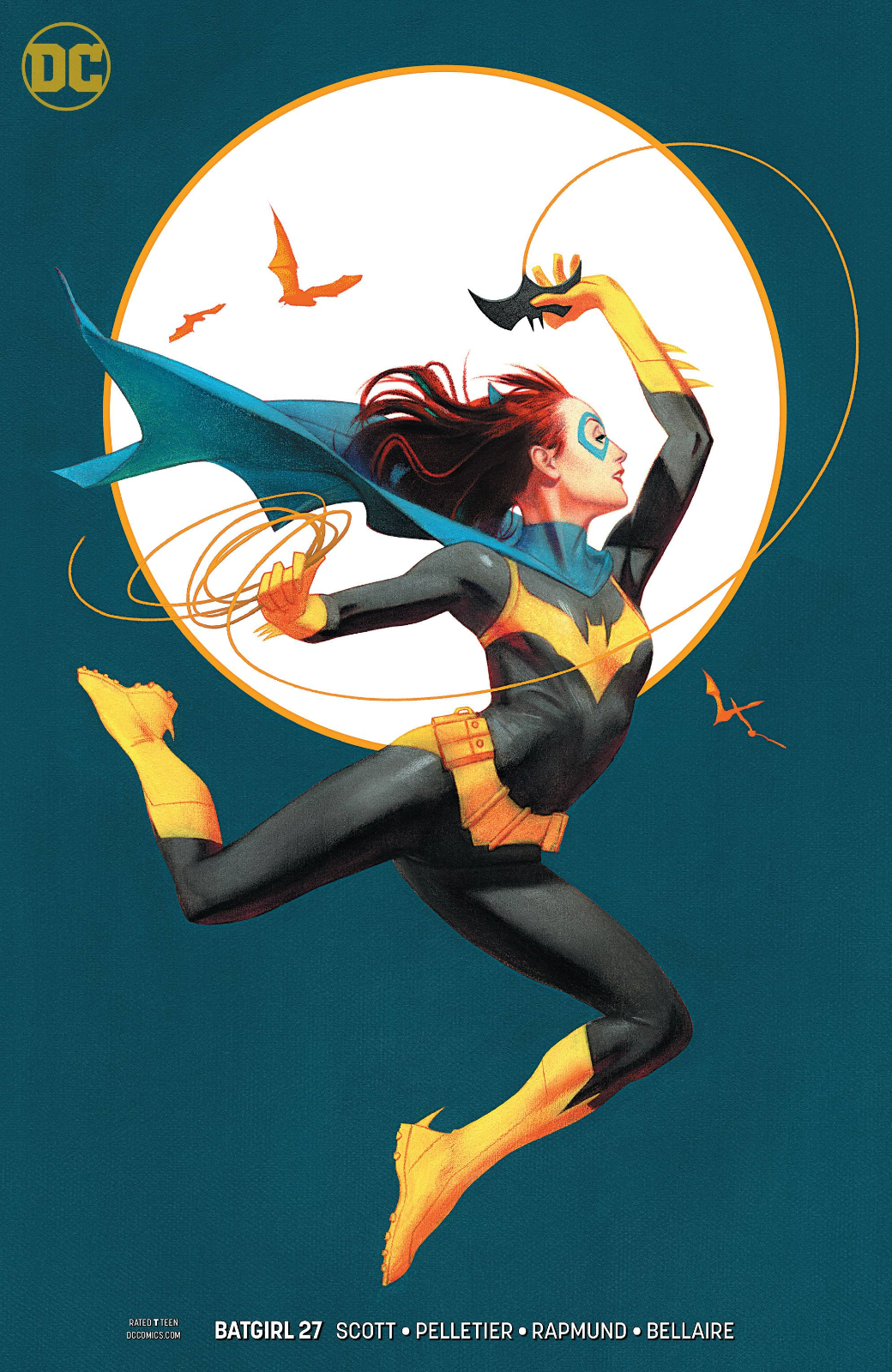 DC Killer B Covers
Batgirl #27 Middleton Cover
– another great Joshua Middleton cover. The last one wasn't so great and sat around but this is much more his style. Limited 1 per customer at Midtown already and sold out at other stores.
Wonder Woman #54 Jenny Frison cover – another great looking cover by Frison, her covers are getting more and more attention. Personal collection and long term holds.
Dc Picks of the Week
Justice League Dark #3 – full first appearance of the Upside Down man. we got a glimpse of him in the last issue on the final page. Love the A cover on this one. Capullo's art is featured on the B cover.
Heroes In Crisis #1 – starts off DC's newest miniseries by Tom King. This centers on an ultra-secret hospital for superheroes who've been traumatized by crime-fighting and cosmic combat. But something goes inexplicably wrong when many patients wind up dead, with two well-known operators as the prime suspects: Harley Quinn and Booster Gold. Three regular covers on this one, including a blank sketch cover, and three ratio variants including the high ratio Francesco Mattina Variant
.
NEW IMAGE #1
Man-Eaters #1 – Very "female positive" book by Chelsea Cain, the former writer for Mockingbird, mixing horror and activism. This one has a regular and a Glitter Cover.
Marvel Picks of the Week
Edge Of Spider-Geddon #4
– features another new Spiderman character, Norman Osborn Spiderman. Two covers a regular and a Cully Hamner Cover
Spider-Geddon #0 – kicks off the regular spider-geddon series The PS4 Amazing Spiderman debuts with the sweet new spider-suit.
Venom First Host #5 Javier Garron Cover
– selling out online. Great looking cover.
The Indie Must Have 
Stranger Things #1  – brings the fan favorite streaming show to comic format. This follows Will's adventure in the upside down, there are a ton of fans for this one.
Mighty Morphin Power Ranges #31
– starts off a new team of rangers following up on the shattered grid story line.
Rolled and Told #1
– Very interesting concept of mixing a Dungeons and Dragons campaign with comics. Sold out at midtown. Low cover price. Could have cross over sales potential.
Fantasmagoría #1 – a new horror anthology from Starburns industry Small press horror is my favorite genre. Inspired by shows like Creepshow and Tales From The Crypt and described as what would happen of Telemundo locked down the rights to The Twilight Zone, and then gulped down a healthy dose of iowaska, horror fans cannot pass this up.
Small Press Picks of the Week
Fearscape #1 – a new book from Vault worth checking out. A fraud is taken across into another dimension as he is thought to be a literary genius, except he isn't. Doom follows. Selling out online.
Friendo #1
– another cool looking book from Vault that features a killer psychotic marketing VR. Also selling out online. Look for the "White Noise" variant.
That is it for this week. Go over to the Wednesday Open Forum and let us know what your picks and pick-ups are. And in case you missed it, here is the New Comic Spec Review video for 9/26/18: