NYCC 2018
 has come and passed. It was a great convention but I must be honest, I didn't get the same vibe this year as in the previous years. So, welcome to what's really grinding my gears NYCC 2018 edition.

Perhaps it was the lack of exclusives being offered. Seemed like a bunch of the comic exclusives were not popping (Anthony likes using that term so I'm stealing it) as the previous years as well.
Liefeld at Midtown Comics Times Square

One of the highlights this week was seeing Rob Liefeld
(you know, the guy that created Deadpool
) at Midtown Comics Times Square shopping and snapping pictures of himself likely for some Instagram or Twitter posts, posing with a Deadpool Chia Pet.
Yes, Liefeld was shopping and I believe he actually bought a Deadpool Chia for himself from Midtown.
I didn't bother Liefeld but I'm sure you'll see Anthony's selfies he got with Liefeld. I'm pretty sure I would have mentioned something about drawing feet and you would have seen Liefeld and me on the New York special news alert, Chicken Wins Fight Against Deadpool Creator!
James Haick of Solar Flare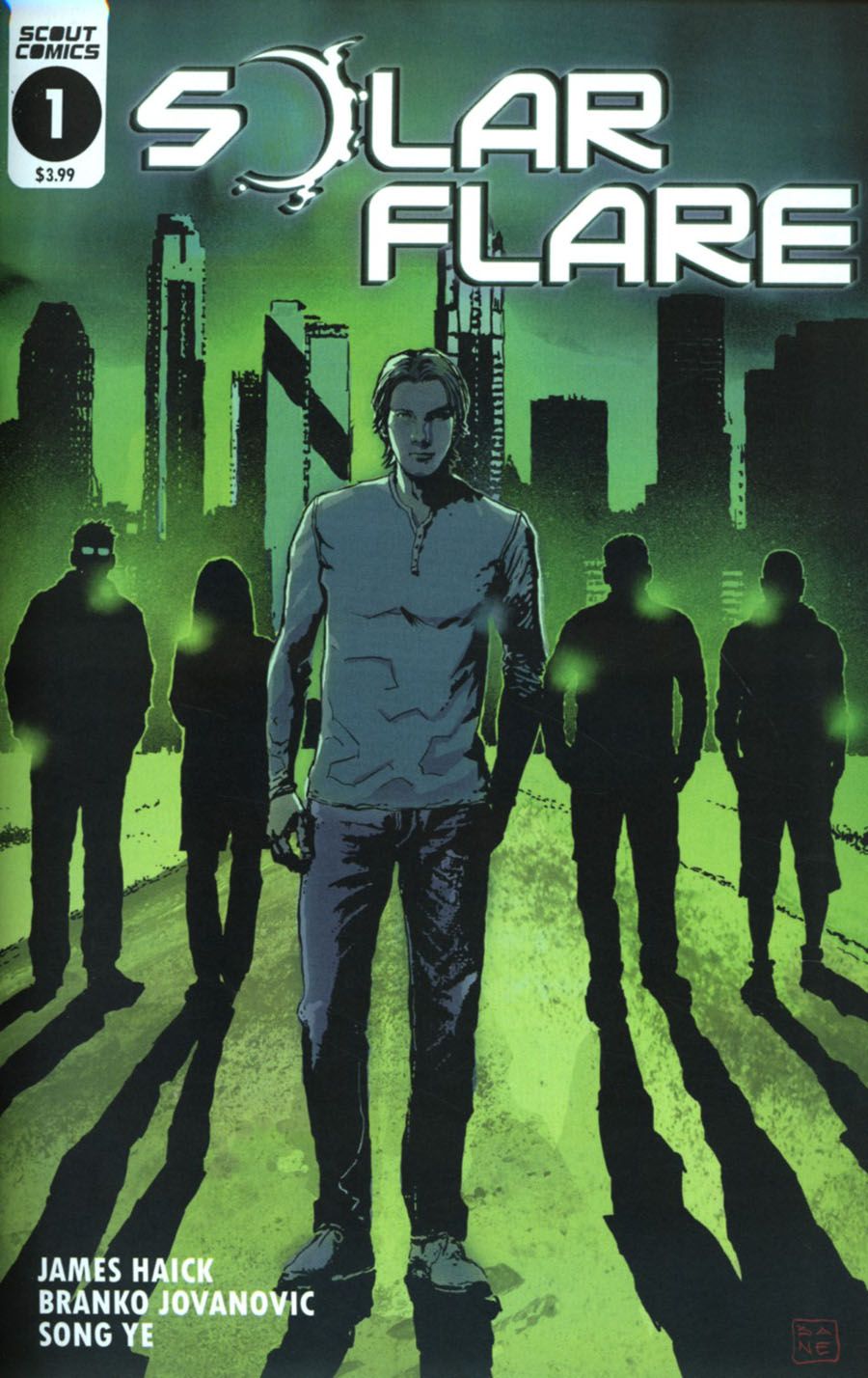 Out of all my comics I could have lugged to NYCC
this year, the only books I brought were my Solar Flare
books. Not just the Scout issues but the self published
issues. Yeah, the really hard to find self published issues.
James Haick (who also recently released The Mall
which was optioned) was a cool guy and I finally got to meet him with my stack of books to go along with the meeting.
He was excited to sign them all for me and luck me, the artist that did the cover art for issue #6 of the self published series was actually at the convention so cha-ching, bonus signature. I might just have to make it a mission now to get each cover artist to sign as well.
It was refreshing to know he loves my drek picks each week when he gets a chance to read them.
What Exclusives?
Seemed there was a lack of new exclusives
this year at this convention. The previous two years were great. It was pretty much buy buy buy, sell sell sell, every single day.
The usual great thing about attending conventions is they usually pay for themselves. Guys like us that can attend pick up and sell the things to those who can't attend. It's a nice trade off because for some attendees, the costs are high just for travel and the room and board.
For the most part it seemed a lot of the exclusives were just remaining inventory from SDCC
and other conventions. This is why I mentioned the vibe didn't feel the same from previous years vibe and atmosphere.
Of course the Funko
POPs are selling for some of the rarer ones but this year they excluded anyone with Press Badges from entering the lotto to get a chance at some of those exclusives. One would think Press gets a shot automatically, we write about such things, it makes these vendors more money when we do.
Return of Wolverine Marvel Exclusive

Surprisingly, the winner in the comic category this year for me was the Marvel Return of Wolverine
J. Scott Campbell
exclusive Glow in the Dark variant they were selling for $25 at the Marvel booth (which I usually avoid, there's always a crowd lingering around the entire booth and it's almost near impossible to get around people).
Anyways, as I usually dog Campbell's
art for his ongoing Mary Jane covers, I really like it when he does other artwork. So in this case, this was a winner because it wasn't Mary Jane in the typical photo-op pose he does for just about every other cover.
This was a really cool cover and when we thought they were out for the convention, they popped back up with literally no lines to grab a few. These were $25 books and they're easily selling upwards of $100. I must say, the glow in the dark worked very well. I'll try and get a good picture to post of the glow in action.
IDW Exclusives
Out of all the IDW exclusives, the one to grab was the Natali Sanders
covers, particularly the G.I. Joe #255 Virgin Variant
. Sadly these had some serious spine damage and what looks liked a printing roller issue across most of the covers.
I was able to snag the best two Virgin Covers I could fine with minimal damage but it's really disappointing that out of all the books they offered, these were the only ones that seemed to have damage.
I'm still happy though, I already sold the sets that more than made up my entire purchase at IDW.
---
Overall I still had a blast. It was fun hanging out with Anthony and Tyson. The real winner this year was all the extra site seeing I went and did. I even took a break Saturday morning to venture out with Tyson down to the 9/11 Memorial, see the new Freedom Tower and tool about up towards the Federal Hall and Reserve Bank.