Dark Horse was giving out ashcan's of this new comic at NYCC 2018.
I hadn't had a chance to read and skim through it with all the convention chaos until today, still playing catch-up on everything while having to work at the day time gig.

This is a particularly interesting , definitely for those conspiracy theorists of ancient knowledge that like to dive into the more historic events that are vague and unknown. The Free Masons come to mind when entering these types of topics for me, we know who they are, we know they existed but what knowledge did they have and withheld from everyone else.
You can't beat some Jae Lee artwork either, he has his fan base which helps as well.
Read the full description and original press release from Dark Horse below: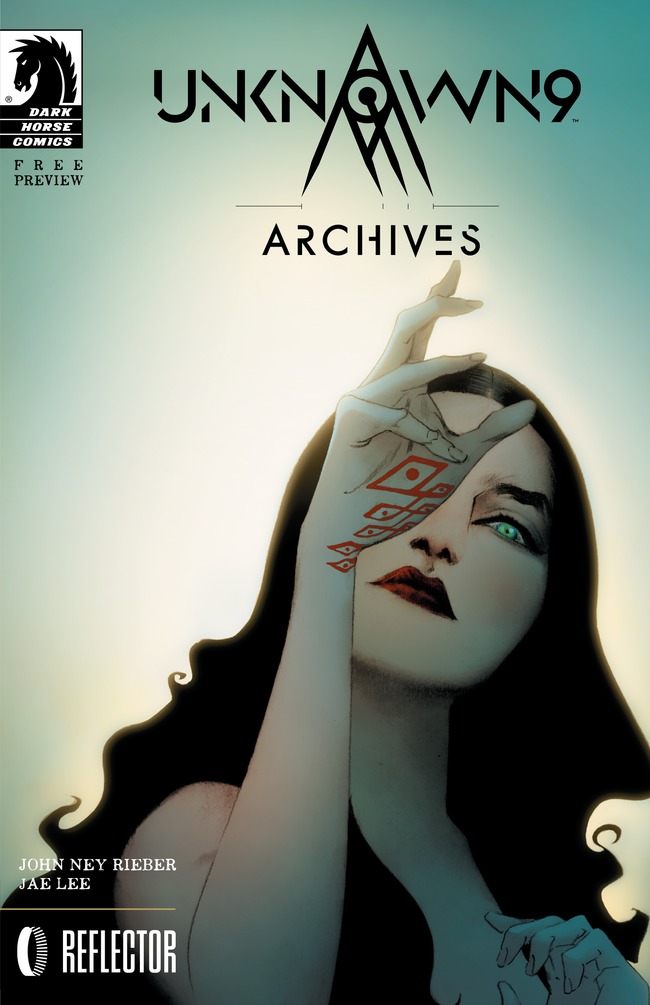 Following the announcement of Reflector Entertainment's first ambitious transmedia property Unknown 9, Dark Horse Comics is proud to announce a partnership with Reflector to publish a line of Unknown 9 comics starting this fall.
In Unknown 9 Archives, writer John Ney Rieber (The Books of Magic, Captain America, G.I. Joe) and acclaimed artist Jae Lee (Inhumans, Before Watchmen, The Dark Tower) explore history to shed light on events that changed the course of humanity forever. Follow Kieran, a reckless young merchant whose encounter with a mysterious woman opens his eyes to his family's centuries-old involvement with a secret network of traders and explorers dedicated to the discovery of ancient hidden knowledge.
A free preview for Unknown 9 Archives will be released next week, on October 3, 2018, on Dark Horse Digital, Comixology, iTunes, and Google Books. Fans attending New York Comic Con will have the chance to pick up the preview at the Dark Horse Comics booth (#1636). Artist Jae Lee is also signing in the Dark Horse Comics booth on Saturday, October 6 from 5:30-6:30 PM. The first complete issue is expected to hit in Spring 2019.
Unknown 9 is an occult conspiracy thriller focused on the Leap Year Society, a secretive organization aiming to uncover the keys to mankind's greatest mysteries. As the world of Unknown 9 expands, fans will be able to experience stories told across a variety of platforms and points of entry, and the interwoven narratives will be shaped by their participation. It is the ambitious first universe launched by Reflector Entertainment, a venture led by Alex Amancio (Assassin's Creed) in partnership with Guy Laliberté (Cirque du Soleil).
About Reflector Entertainment
Reflector Entertainment is a new breed of studio creating high-quality, compelling content for global audiences.  A cross-platform approach to its original "Storyworlds" allows the company to tell richer, deeper stories that connect with fans everywhere. Reflector collaborates with top industry talent to innovate and revolutionize the entertainment experience. Headquartered in Montreal, the company is led by Alexandre "Alex" Amancio, CEO and Creative Director, and former creative director at Ubisoft, where he was one of the visionary talents behind the international success of the videogameAssassin's Creed. Reflector is a subsidiary of Lune Rouge, holding of Guy Laliberté (Cirque du Soleil, One Drop and Lune Rouge founder), of which Amancio is a member of the creative and executive boards. For more information, visit the website at reflectorentertainment.com.  Follow on Facebook, Twitter, Instagram and YouTube.