Last month we saw a pretty solid month for August 2018. I think September was even better for the speculative market. It doesn't get any better when we saw Batman's junk for the first time ever, which was probably the highlight of the month

So welcome once again to the monthly review where we check the status of all the weekly picks and books we covered from the previous month. We find out how right or wrong we were, what we missed and what you can likely still find at cover price, likely at the local comic shop. One thing for sure is, nobody was expecting to see Batman's junk
which I think was the highlight of the entire month.
First things first, we start off with the top ten books from September based on Comichron print run totals.
Last month I reported how much Walking Dead issues have dropped going back to January 2018. Issue #183 that came out in September saw another drop by around 3k. August issue #182 was around the 65k print run size and in September issue #183 dropped to 62k roughly in size. Walking Dead
is certainly playing limbo right now, the "How low can you go?" song is playing in my head while typing this up. Will we see issue #184 drop down into the 50k range for October?
I'm going to do a new format for this month. I will start with the Title, Issue # and reported print run size. Also if there is an accompanying image, the bigger the image, the bigger the value is or was on the secondary market.
---
September 5th, 2018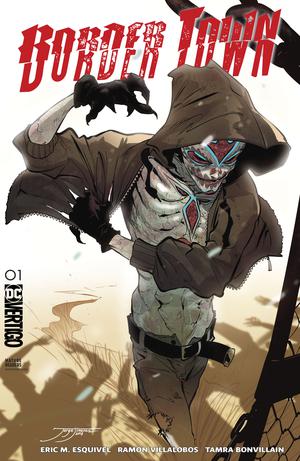 Border Town #1
– 15,259
This book I'd call a success for the secondary market flippers, but primarily only for the Killer B cover since you can still find cover A for retail price at Midtown and other online retailers.
This book had a single issue auction end at $18.50. Sets of both A and B were going for upwards of $24 early on. Since then, this book has settled down to be a solid $7 to $10 book on average.
The total print run was 15,259 but since these were open orders, we'll never know for sure how many of the Cover B were printed or distributed out. But with such a small print run, even splitting that in half as a starting estimate would put this print run below 8k total which is a good starting point.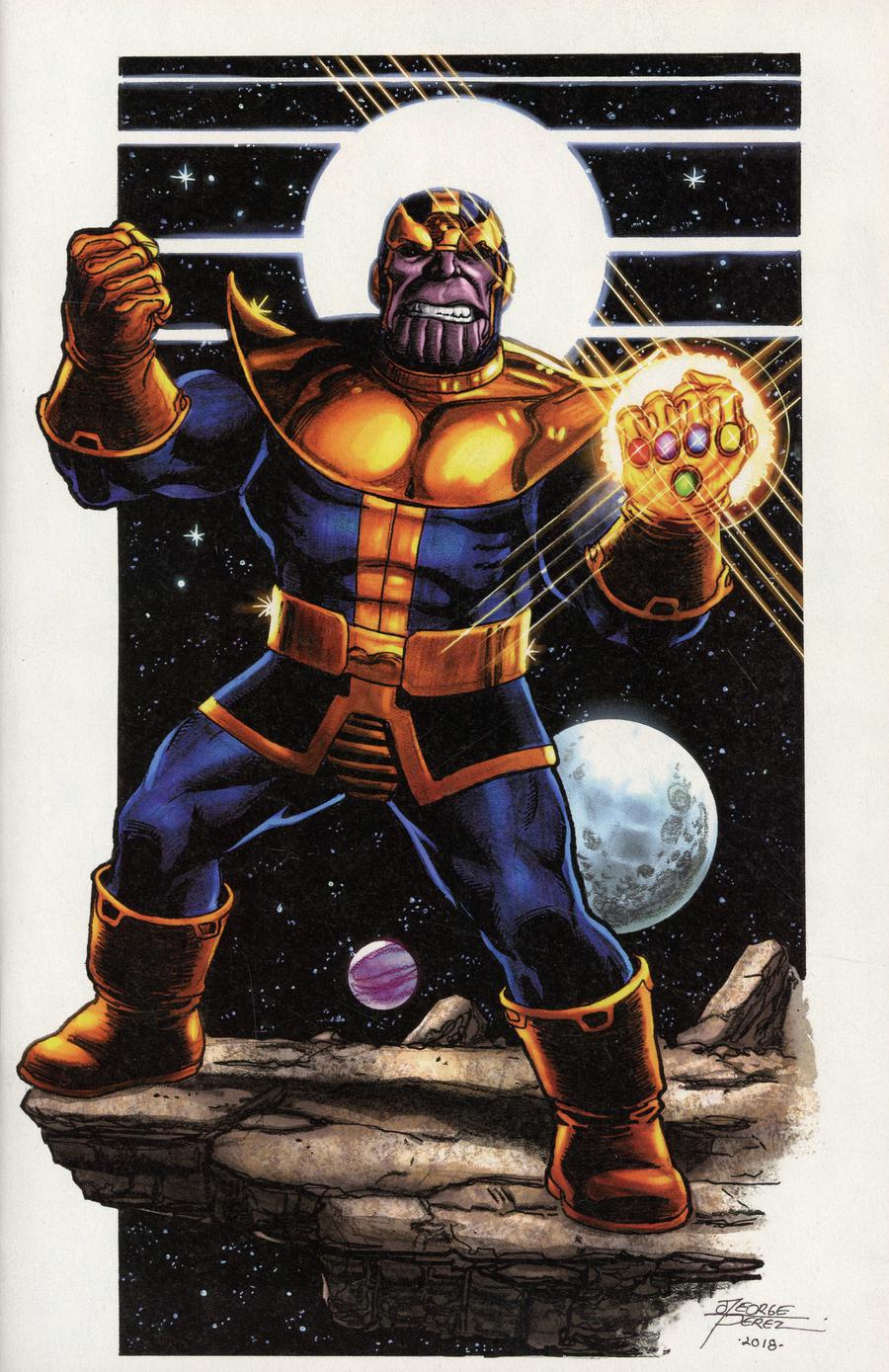 Thanos Legacy #1
– 92,143
You might be asking why am I mentioning this book since it had such a huge print run? Well, I wanted to first point out that some of the variants originally were selling out at online retailers but most if not all the covers can be found at Midtown once again.
It's also worthy to mention that the Perez Virgin 1:100 ratio variant went for a whopping $22 with it's most recent sale (at time of writing). That's a far cry from the $85 price tag that Midtown is asking.
This is one reason one must try to buy low, sell high immediately for most Marvel variants. These never hold value for long. The only time a higher ratio variant shoots up in value is if a first appearance comes around and the character stays hot and popular.
One more mention is if you were able to grab the Clayton Crain
variant, these are selling well at an average of $15-$20 on average. Sets that included the virgin variant as well were selling around the $35 price range.
If you are a Perez fan, now is a good time to buy the virgin variant cover
if that's your thing. You can get them for pretty cheap compared to what most shops are retailing them for.
Guncats #1
– 788
Such a small minuscule 788 total print run size and no love on the secondary market. Most sold listings went for cover price or less. We even had a giveaway of issue #1 that was signed by the writer. You can still find this one at online retailers. Give it a go, it wasn't a bad read.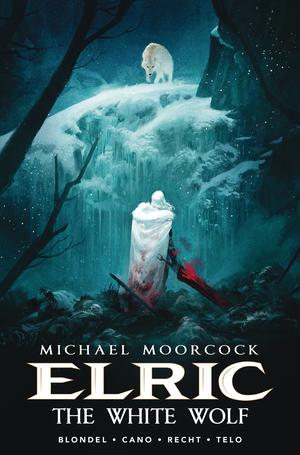 Elric White Wolf #1
– 5272
This was split between 3 covers. Covers B and C were fetching the highest dollars on the secondary market which quickly shot up to be a $20-$25 book.
These are still selling upwards of $25 in some recent listings. So if you find them, buy them. These are still an easy flip to make some money.
The strange thing is there seems to be a lot of sold listings coming from MyComicShop on eBay with all Buy It Now sold listings at the $3.99 cover price. I would have thought these were possibly damaged books but a spot check had some listed as NM type condition.
Despite these lowering the overall average median value, I'm still marking Cover B and C as winners and an easy solid $20 flip currently to the right buyer.
Deathstroke #35 Mattina Cover B
– 31,544
This Mattina variant saw no love on the secondary market. You can still find online at most retailers. Not sure much else could be said about this issue or cover except that it's dirt cheap for those that missed out.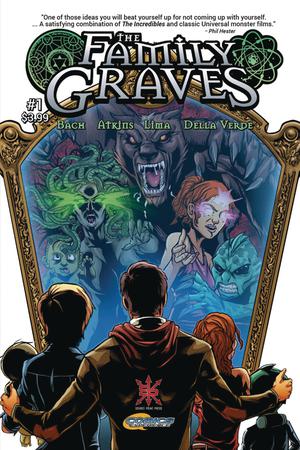 Family Graves #1
– 709
The book with the smallest print run mentioned for this month from Source Point Press that has seen some success lately with a few titles for being such a small indie publisher.
Surprisingly this sold out initially at most online retailers but is once again back in stock at some after a quick spot check.
This book actually saw a few successful flips early on with one seller dumping their copy for $17.79 and another in the $15 range. With a few others in the $7 to $12 range, this quickly died off and became a cover price or less book, one auction style actually ending at 99 cents.
Buy it to read, maybe buy one to hold if it ever heats up due to some demand, a small print run certainly plays a role in the situation that if it does get a media option, demand with limited quantity and availability equals gold for comic flippers.
---
September 12th, 2018
Catwoman #3 Artgerm
– 55,068
It's a beautiful cover but it hasn't done a whole lot on the secondary market. Seems some were listing this one with other past Artgerm's and selling for anywhere between $10 to $15.
Some have sold around double cover price, which isn't bad but likely isn't worth the hassle. You can still find these at cover price at Midtown and a few others.
Now if you were in NY and at NYCC, if you were able to get your hands on the Gold Foil Variant
, this one is selling quite well. It's currently sitting around the $25-$40 range for most recent sales.
I know this was issued after September as NYCC was the first weekend in October, still figured it's worth mentioning since it wasn't a normal release.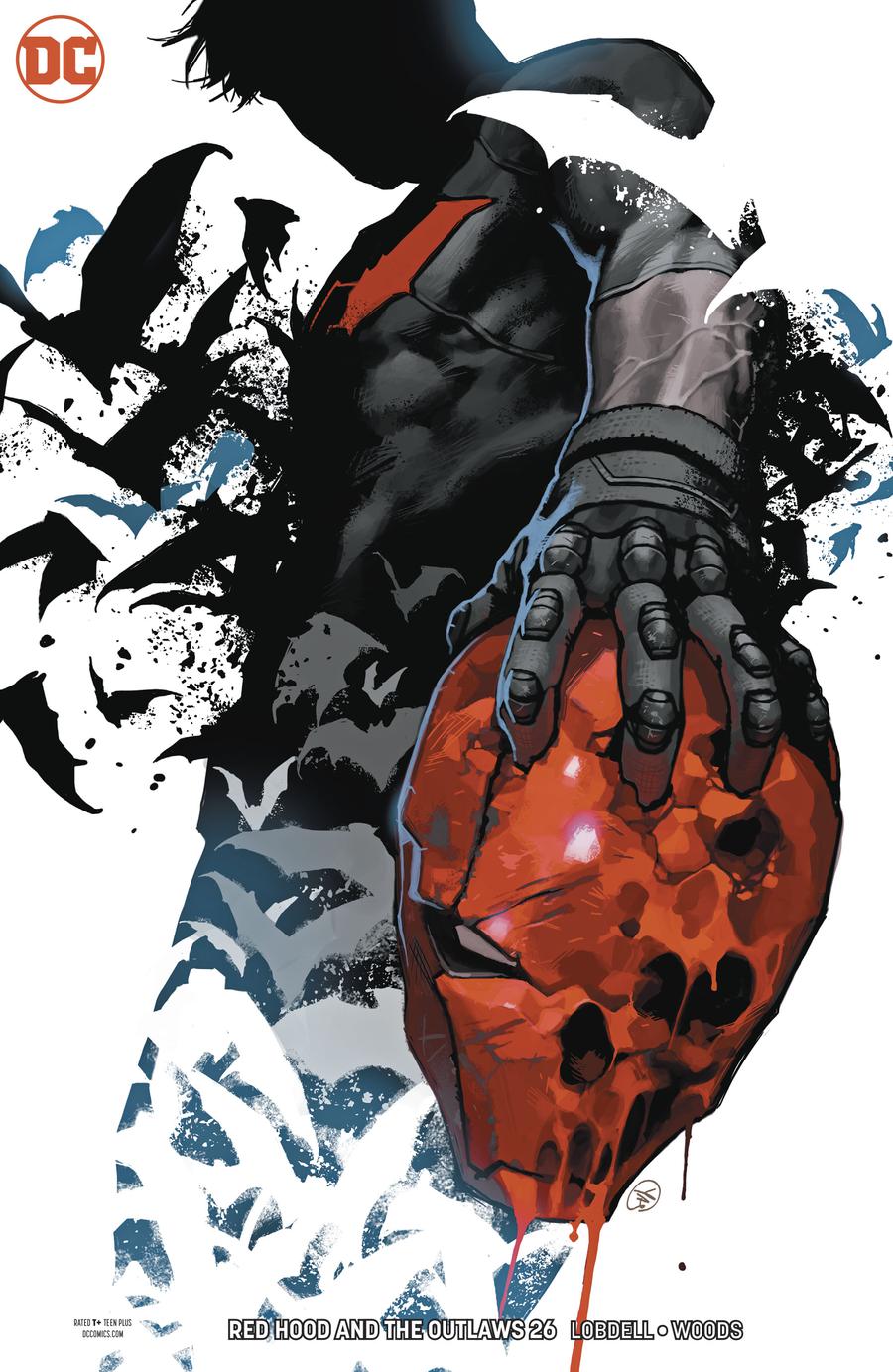 Red Hood and the Outlaws #26 Putri
– 24,688
This awesome Putri Killer B became a solid $10 book over all. If you mix it with the Putri issue #25
, seems these sell well together as a set with a majority of sold listings between $18 to $27.
That's not a bad flip if you ask me. You can still get issue #26 off Midtown and likely your local shops.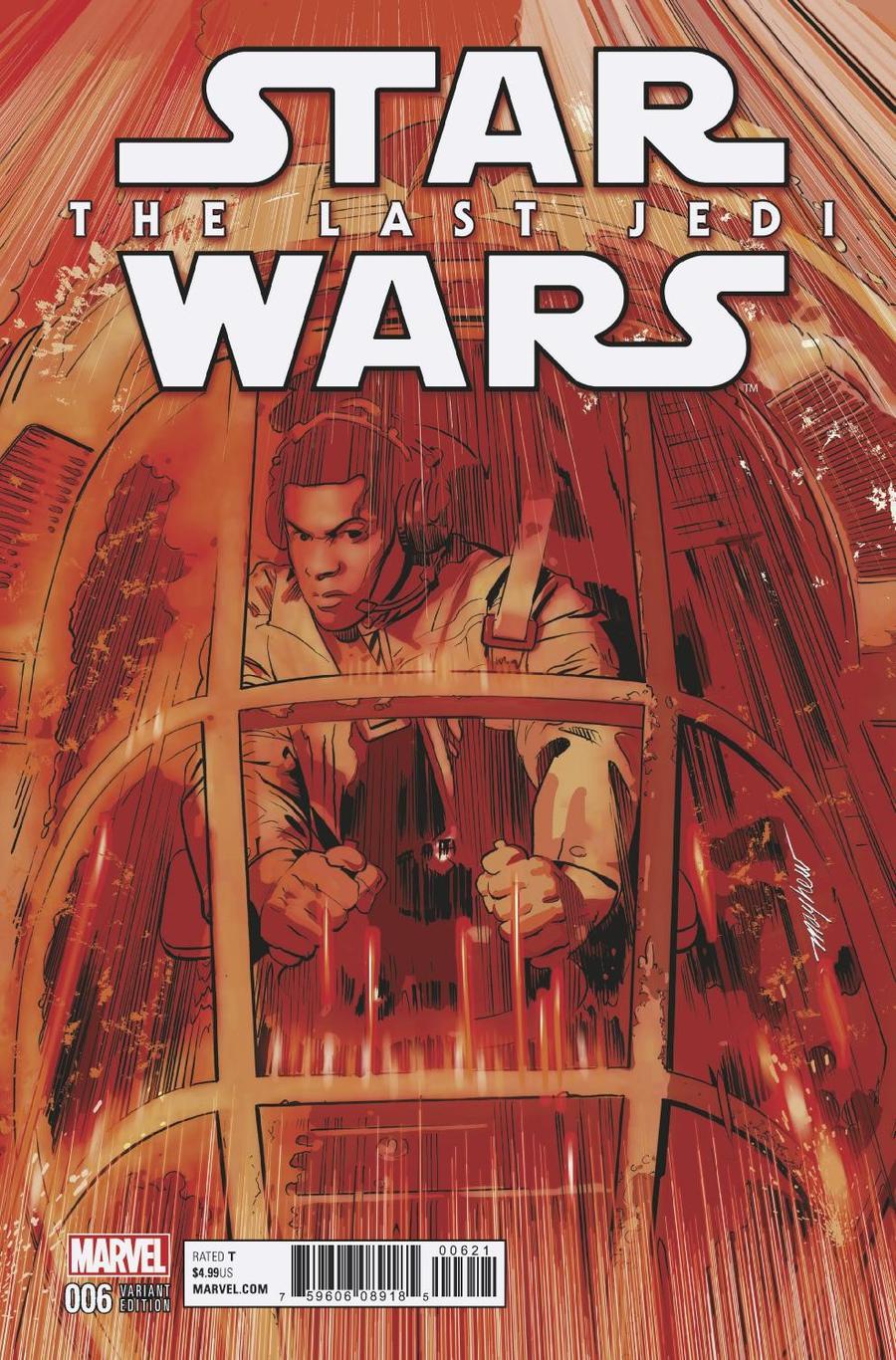 Star Wars Last Jedi Adaptation #6 Mayhew
Variant – 16,674
This was a ratio variant which most shops will mark up but if you found this for cover and or cheap, this was a great flip book.
With this book still selling in the lower $30 range, it peaked at $70 with a few sales. These adaptation series and titles
aren't getting the love the regular series or Darth Vader series are seeing.
I get it though, most don't want to bother with a book they watched at the theater. This explains the small 16k type print runs we see with these.
That's what makes these ratio variants all the more special. With the completists out there who need any and everything Star Wars
, finding a book with such a small print run just for the regular covers certainly means low availability with some demand gets us where we're at now, at solid $30 book.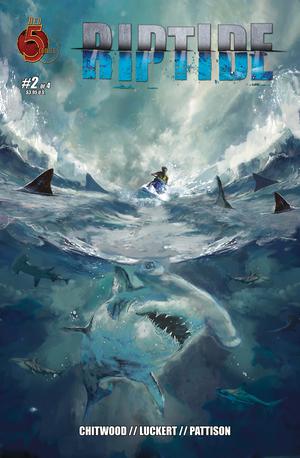 Riptide #2
– 732
This book saw almost just as much success as issue #1
saw initially, being more of a quick flip winner. One lucky listing which was a pre-sale sold one at $60.
With such a low print run which makes it harder to find, demand only pushes the prices up. Issue 1 started to die down a bit from the prior month but those who held were able to dump sets of both 1 and 2 for around the $35 range.
For you patient people, you can now find issue #2 for $7 or less with the most recent sales.
If you can find them out in the wild I still say pick up a copy, could be another easy flip when issue #3 hits store shelves or could be a long term gamble if it's ever optioned.
Wonder Woman #54 Frison Variant
– 34,966
This one isn't getting as much love as some of the other Frison cover B's out there. You can still find it for cover or less. So if you missed out, you can still find these without breaking the bank but these also have slowly heated up over time.
If you ever read Shawn B's yearly spec review, he's pointed out plenty of Jenny Frison Variants
that have become close to $10 books over time.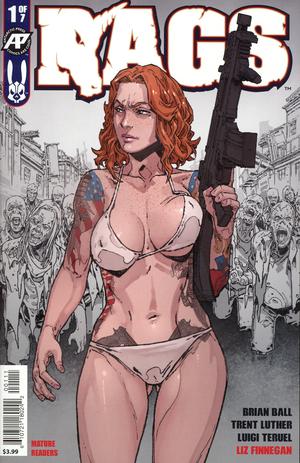 Rags #1
– 1,805
This book is up there just like Batman Damned as a winner of the month candidate. Seem any and all variants are selling for around the $40 range.
I'm proud to say the 3 issues I obtained that got slightly damaged during shipment still sold for $43, $42 and $40 respectively.
This book is still selling upwards of $60 range for the regular cover. The Virgin Variant is an easy $100+ book.
There's even been self-published issues
out there with one recent sold auction listing at $297 range. At the time of writing (Thursday evening), only one listing for the self published available with bids up to $214 currently that ends on Sunday mid-day.
This book is hot so if you do find one out in the wild, do not pass it up. Even if it's damaged and not NM it will sell for decent money.
---
September 19th, 2018
Edge of Spider-Geddon #3
Hamner – 32,019
Sets of cover A and B peaked as high as $25 but all by its self this book peaked around $10 with a few sales. That's about all the action it saw. A few lucky sellers were able to capitalize off the previous issues hype.
Recent sales make this a cover price book once again.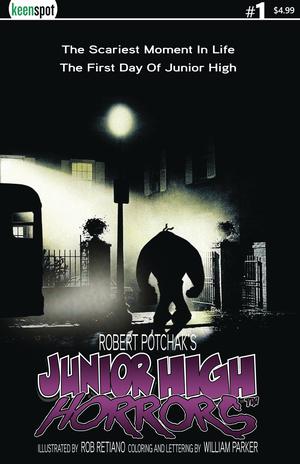 Junior High Horrors #1
– 2,147
Sets of all 4 covers were selling as high as $60 at one point. Individual covers saw prices in the mid $20 range, particularly the Exorcist Homage cover and the Halloween Michael Meyers 1:5 cover.
A month has almost passed and sets are still selling well with a recent sold listing for $45. Individual books have dropped significantly though but with prices all over the place. Some just slightly above cover with some others around the $7-$15 range.
Still a good pickup if you can find them for cheap.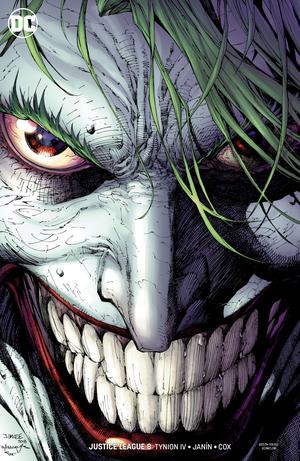 Justice League #8 Jim Lee Joker
– 76,360
We'll never know how many of these were printed since they were open order but this book started off as a $10 book and is still pretty much a solid $10 book according to most recent sold listings.
It's definitely that book you pick up if you find out in the wild while also keeping one for the long term or personal collection.
Some might not have felt it but I think over time more will come to appreciate this cover and future joker fans will seek this one out.
There is also a pencils only
cover that most retailers started around the $100 range. If you found it for cheap, it's an easy $150 sale from most recent sold listings.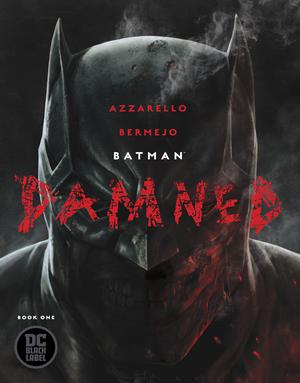 Batman Damned #1 – 95,483
Do I even need to explain anything for this one?
Still an easy $40-$60 book with most sales. There seems to be quite a few CGC 10.0 graded slabs that went for a few thousand or more as well. Never seen so many 10.0 for a book.
There's also the advanced reader copy with letter that is fetching $500 or more with most recent sold listings.
This book is hot and will likely stay hot for quite some time.
Might be the next Killing Joke, a solid book that you can always make money off of it you find them for cheap.
---
September 26th, 2018
Batgirl #27 Middleton
– 28,843
It's on everyone's radar for that next Batgirl #23 type potential but I think retailers are starting to catch on, so are speculators.
If you still collect Middleton covers for the personal collection, you can still find these for cheap.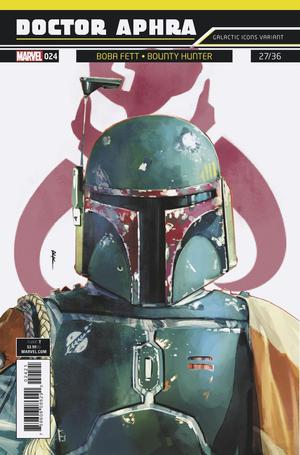 Doctor Aphra #24 Boba Fett Galactic Icons
– 27,329
This will be a classic cover for any Boba Fett fan, now and in the future.
I mentioned this as a winner in my weekly reviews and it's still a winner, as being in a solid $10-$15 on average.
Over time this might lost a small bit more but I think overall this will continue to be a $10 book over time and as time passes on, could start to grow as availability gets smaller and smaller as these start to get tucked away into personal collections.
Grab and sell or tuck away for the long haul, either way you still win with this book.
Friendo #1
– 1,960
Quick flip was brief. A few $10 sold listings with sets going for $15 so that's basically a buck over cover price per book.
Could be a winner later if optioned of if popularity gains over time. Only time will tell.

Stranger Things #1 Mattina
– 60,139
This is a strange one. Secondary market sales put this almost double it's retail cover price of $10. This is a Midtown variant and it's actually still available at Mitown for $10.
So if you want to take a chance, buy a few more on your next order and flip for almost double your money.
Now some were signed but some were not, which has me baffled as to why people would pay a premium for a book they can get for half the price.
All I can say is, power to the flipper in this case.
Heroes In Crisis #1 Harley Mattina Variant
Quinn Variant – 140,699
This was likely a pricey book for most if they actually found one for sale at the local shops. If you were able to nab at a low price, it could have or could be a nice flip. But at a $200+ or so retail price tag for the 1:200 variant, this isn't much of a winner if you look at the cost to sales percentage comparison.
---
That's September in review. If there was a book I happen to miss that saw some heat, let us know in the comments. If a book wasn't listed, that usually means you can find it at the local shops, online shops or it was simply selling for cover price on the secondary market, with a few mentions as exceptions as we also cover our picks from the previous month as well.