Final Order Cut-Off is the last day that shops can guarantee their orders for comics. After Final Order Cut-Off, or FOC, these books will only be available to retailers on Advance Reorder. And that is not guaranteed. So here are the highlights for Monday, 10/15/18's FOC list.
FOC Closes on these books 10/22/18 at Midnight.


Marvel
Amazing Spiderman #9 Mike Weiringo Artist Variant
– Starts off the Marvel Artists' Black Cat Killer B covers.
Cosmic Ghost Rider #5 – Final issue of Donny Cates crazy series.
Marvel's Captain Marvel Prelude #1 – These Marvel Movie tie ins have flown under the radar and heated up in the past.
Uncanny X-Men #1 – Uncanny X-Men return! $7.99 price tag… wait a minute… But there is a Liefeld variant.
Venom #8 – Best take on Venom in a while. Said to be a can't-miss issue for those looking to see the beginnings of next summer's Venom epic. Also there is a J Scott Campbell Uncanny X-Men variant for Campbell fans.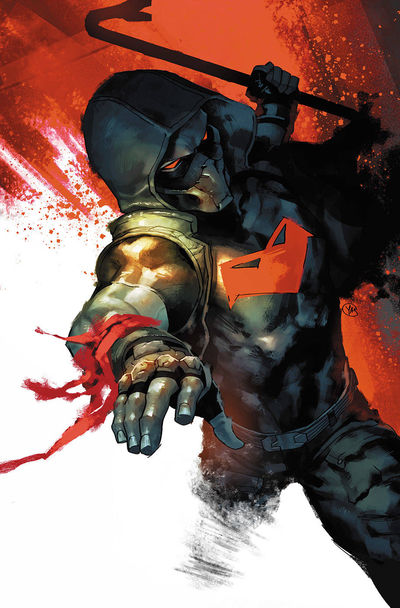 DC
Batman Damned #2– We will see since DC held off on printing this for so long, however, Harley Quinn…
Catwoman #5 Artgerm Variant – Another killer B cover by Artgerm.
Redhood and the Outlaws #28 Putri Variant – Putri's covers have been doing well
Wonder Woman #58 Jenny Frison variant. Another great Frison cover.


Image
Bitter Root #1 – New series from Image. Sanford Greene does connecting cover A's throughout the first story arch. Five covers on it, including a Mike Mignola variant.
Cemetery Beach #3 Impact Variant – Loving the series as well as the covers that are an homage to comics that inspired them.