It's that time again, where I tell you what's really grinding my gears for the week of October 24th, 2018.
Some weeks it's mostly likes, other weeks it's dislikes.
So what's grinding my gears?
Mars Attacks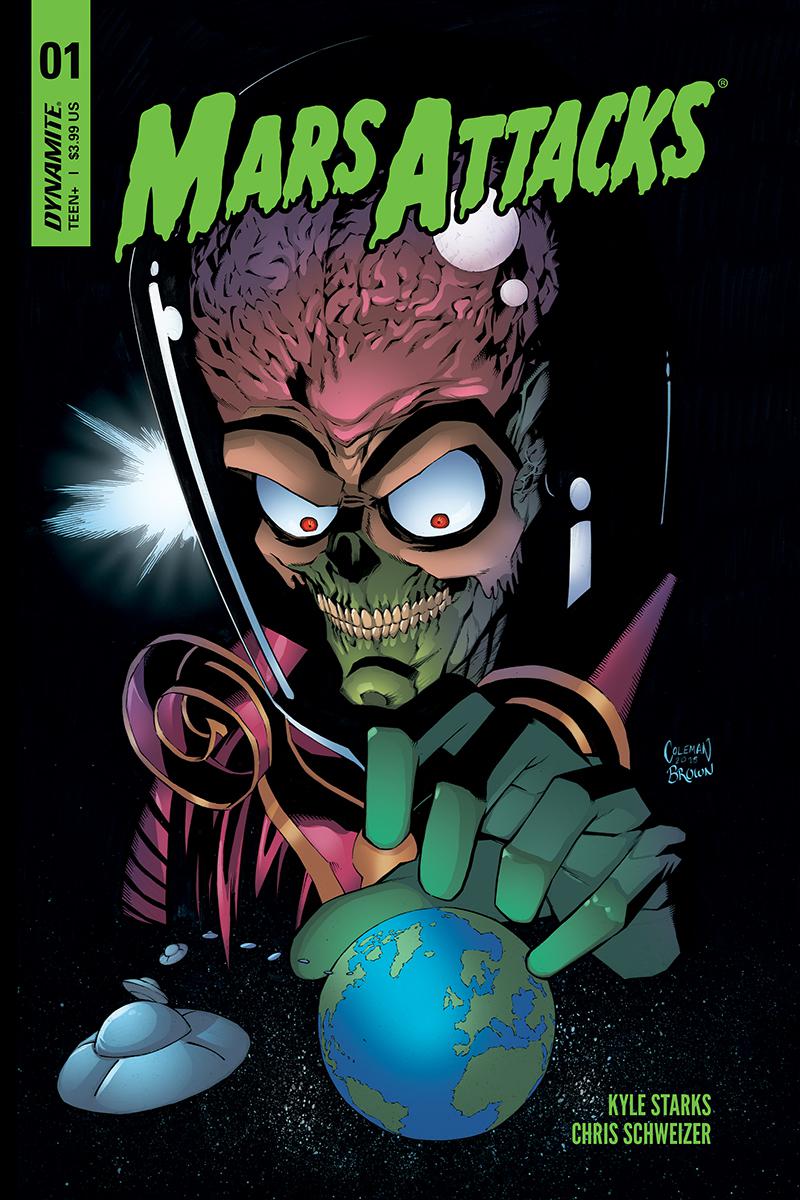 This makes me happy. Mars Attacks
is back with a new volume out from Dynamite. I'm not a huge Dynamite fan or reader but this might sway me into coming back.
Mars Attacks has seen a few other publishers over the years starting with Topps
(yes, they published comics) and the last volume published by IDW.
This franchise actually started out as trading cards
back in 1962 from Topps which brought forth great controversy from parents due to concerns of violence and indirect sexuality nature depicted.
I haven't actually read any of the past volumes but I've always loved the artwork depicted for the aliens over the years. The glass helmets with their big exposed brains, just pure alien silliness but still pure awesomeness.
I think the Coleman variant this week will have to go down as my favorite cover for this week out of all the new comics. Just love the alien hovering over Earth, displaying their dominance over us weak earthlings as they plan for invasion and conquering.
Neal Adams on Rumored Royalty Changes
So apparently Neal Adams
chimed in on some supposed changes that Marvel and DC are rolling out on Bleeding Cool (I know, I know, but I came across the article while browsing Comic Book news and just had to click it to find out what he was complaining about). They're proposing that 10 years after death, the royalties for creative work ends. From what I've read it's not confirmed policy yet.
Neal Adams is claiming this will hurt families of published creators. Why is this such a concern? I say if you want to own the copyright and royalties owed for many years after your death of the work you did, do it all yourself.
It might sound harsh to some but if I created something while working for a company, why does the company owe my family royalty handouts on something they didn't directly do, create or work on themselves? I work in the tech industry and I sign NDA and invention disclosures all the time. If I make something while working for XYZ Company, they own it and they have every right to it as they see fit. If I didn't like that, I shouldn't sign it and I'll go elsewhere for work.
I've actually worked with people who quit because they came up with an idea that they didn't want the company they worked for to own at the time.
So Neal Adams, I think you're wrong if you think a publisher owes big fat royalty checks to your family for work you've done while employed by such publisher. Perhaps your family members shouldn't depend on your success and royalty checks.
I also find this ironic coming from the guy who charges $50 for around 5 seconds of work for him to sign his signature on a book or piece of artwork.
Foil Covers
After the past few weeks of DC foil covers
, I've decided I just really don't like them anymore at least as a collector. I think it's a cheap gimmick to boost sales of books. Why not just focus on good artwork and great writing to sell books.
We certainly resemble our relation to raccoon's if we are drawn to shiny things and that's all these are, shiny things to make us buy and feel special about our purchase, as if it's filling some empty void that normal comics don't provide to us.
Comics are meant to be printed on paper, lets leave it at that please. Of course I throw all this argument out the window when it comes to selling foil cover books to you raccoons if I can buy cheap and flip at a nice profit. I'm not only Secret Agent Poyo, I'm Evil Agent Poyo.
Brian Michael Bendis is Ruining Superman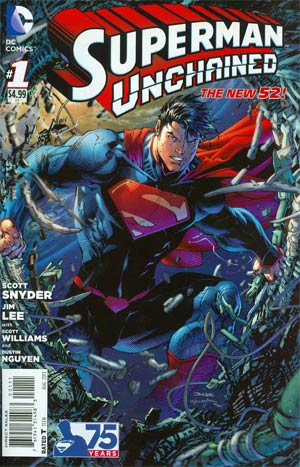 Superman's love interest is Lois Lane (and that's likely never going to change) but I'm so tired of the soap opera that seems to surround Bendis's writing and stories. I don't need entire issues or story arc's that "redefine" Superman's relationship with Lois.
He, as in Bendis
, really should just go write day time soap shows.
I want the kick ass Superman. Anyone remember Superman Unchained
by Snyder
? No love stories or mushy romantic crap, just good 'ol Superman kicking some ass. That's what will get me reading Superman again. You hear me DC? I think you should fire Bendis, he makes me want to run away from your books, not read them.
I've given Superman plenty of chances since I started reading comics once again but I don't even want to bother when I read the descriptions for the titles that Bendis has taken over.
---
A lot of dislikes this week. I guess I'm grumpy cause it's just been a super busy week with lack of sleep.