As a indie book lover, I haven't done an Independent Previews Spotlight in quite some time. This is where I share independent books that are coming soon to a comic shop near you that are on my radar.

So here's the list of upcoming books I'm anticipating for either reading, collecting or possibly a nice flip.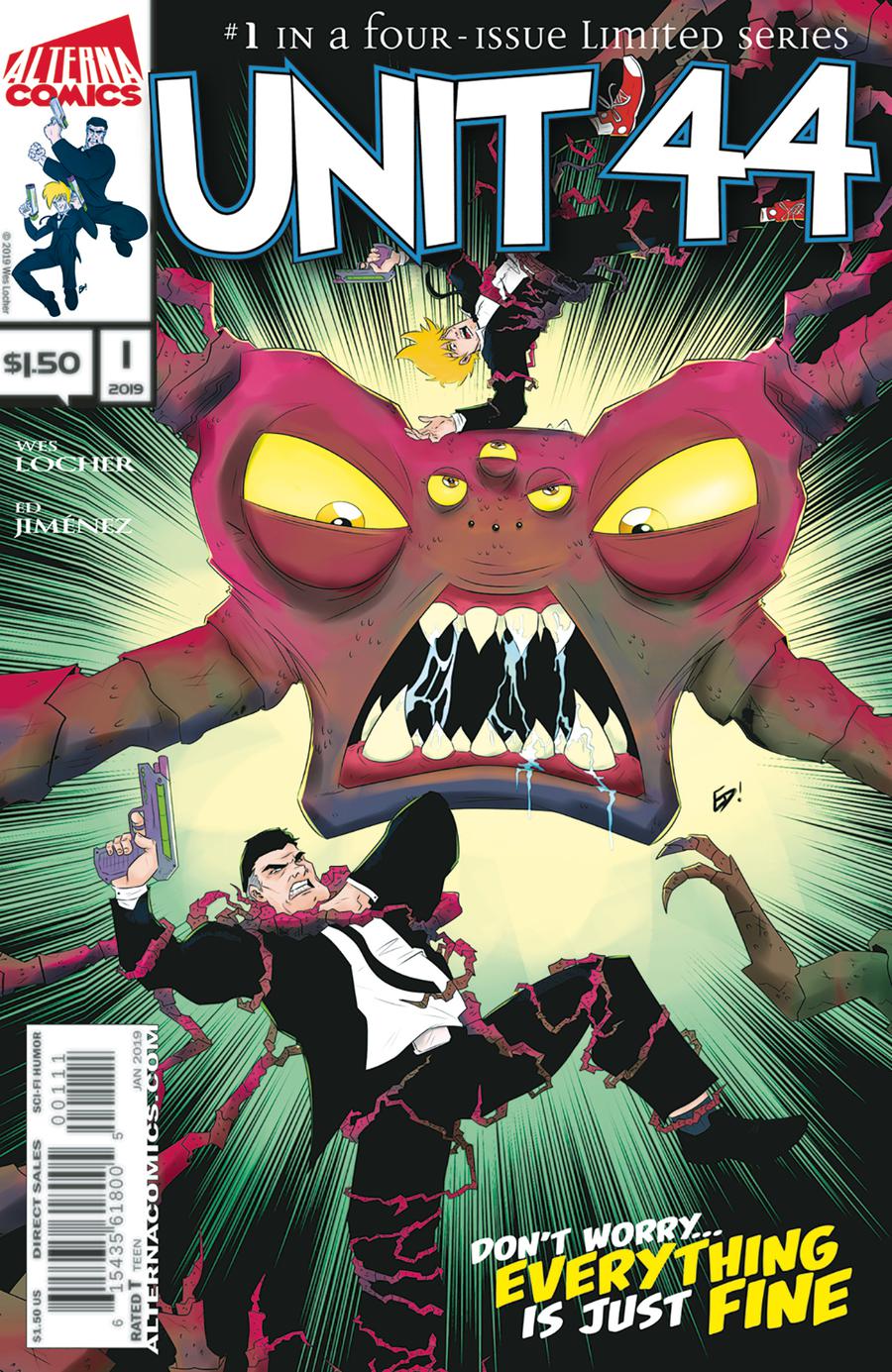 This first book just gives that fun and entertaining vibe. Unit 44   is bout some dim witted Area 51 agents forget to pay the bill for an off-site storage facility.
So you know what happens when you don't pay for your storage unit? Brandi and Jerrod along with The Gambler and other A&E storage unit bidders from Storage Wars come in and buy your crap.
With Earth now under attack, it's up to these two doofuses to save planet Earth. Yeah, I'm hoping they fail and everyone dies. That would make a great comic book.
The other plus to this book is, not it's cheap $1.50 cover price, it's an Alterna
book. So while you read it, it will bring back the fond memories of how comic books smelled 30+ years ago on good 'ol newspaper print.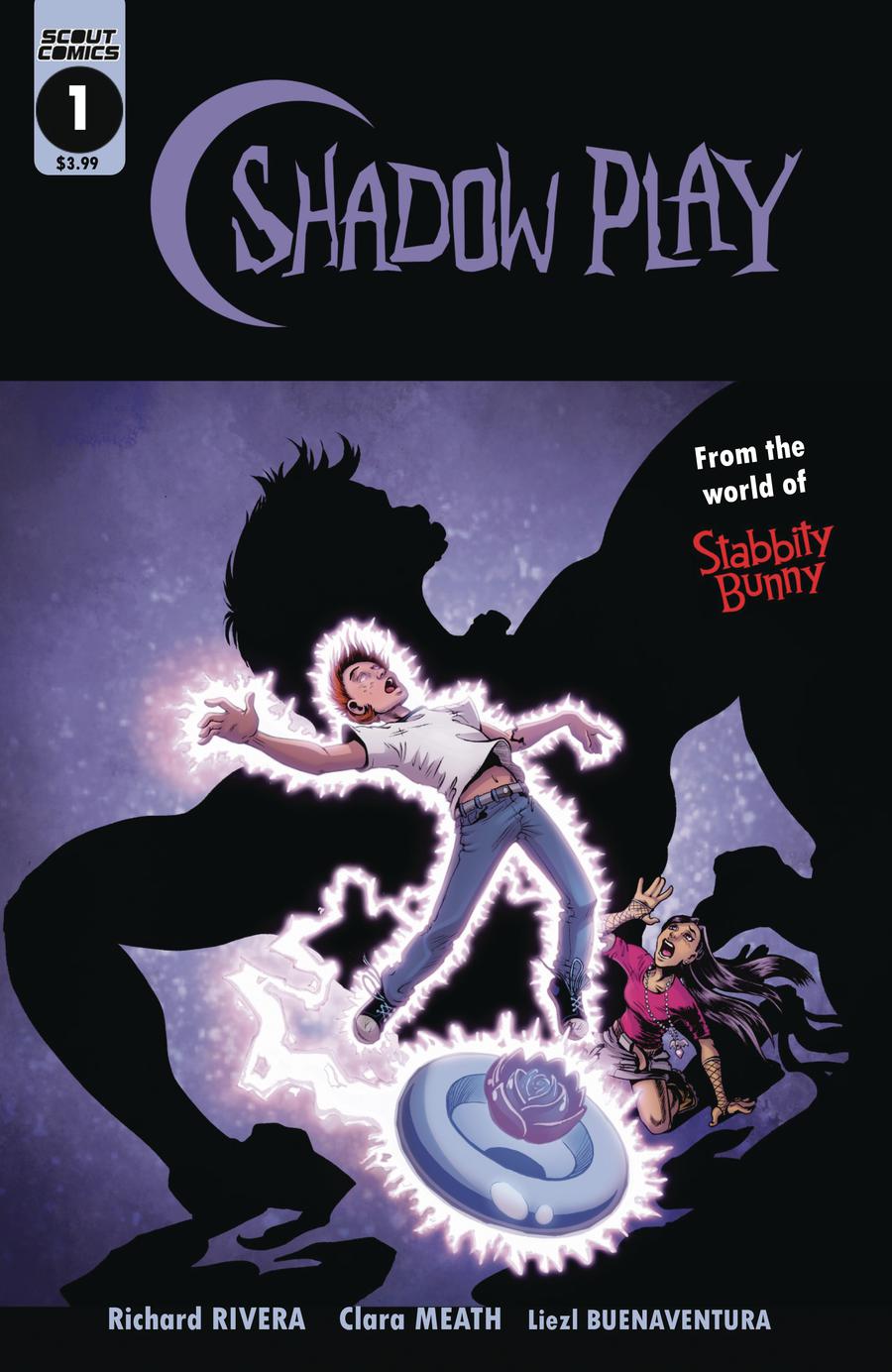 A new book from Richard Rivera, set in the same world as Stabbity Bunny
comes a new book titled Shadow Play #1.
Stabbity Bunny got great fanfare with some nice speculated books that turned out to be great flips. There was a Shadow Play Ashcan
 that came out earlier this year. The characters also appeared in Stabbity Bunny #8 last month.
So we should all keep an eye on this one with the same potential.
Check out the description:
Set in the Stabbity Bunny universe! Two ninth-graders, Bard and Joy, accidentally awaken an ancient artifact and Bard loses his shadow. When he begins to weaken, Joy calls upon her mystical contacts and discovers that the two must be quickly reunited or both will perish. They must cross over into Val, the hidden realm where our shadows enjoy an independent existence and find his missing counterpart before time runs out!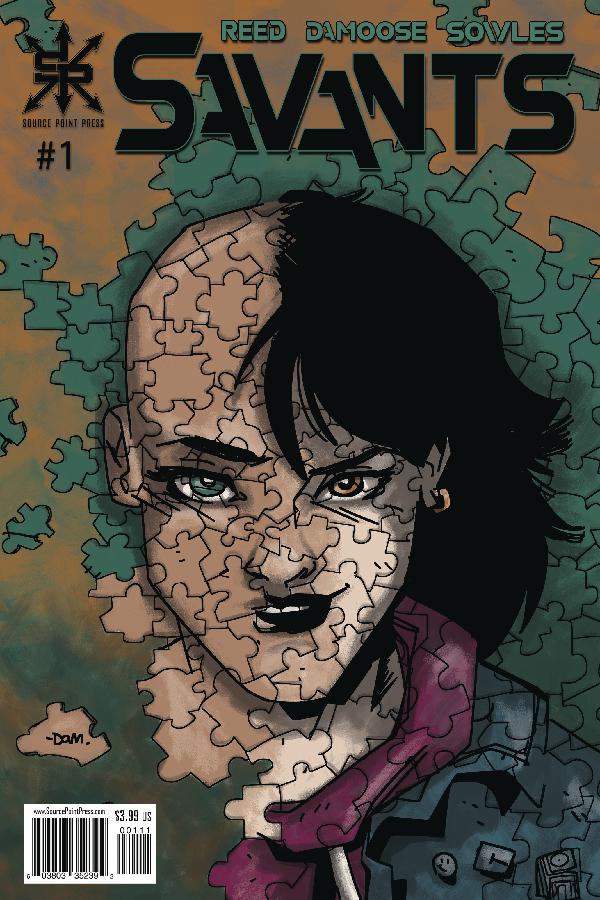 Gary Reed's last comic book before his sudden death in 2016. Coming out of Source Point Press
who has had some recent success with new titles hitting our local shops shelves with The Rejected
and Ogre
.
This book Savants #1 I find as a possible interesting book to pick up to read.
From the description:
Teenager Amy Berg is taken from her guardian and forced by the government to attend the Center for Intuitive Studies for her education. A rebellious outcast, she knows that life is going to get worse than she could even imagine. Amy, like the others there, seems to have special abilities and the CIS wants to train the students in order to help society. Well, at least that's what the brochures say…
The Devils #1 is an Antarctic Press
book coming out that has my attention. I love stories that spin off from actual war stories, particularly revenge stories.
We saw some recent success
with an AP title. Now, the only thing I can recommend is to not order directly from Antarctic Press website for any books, unless you want a guaranteed bathroom reader copy.
Here's the description from the publisher for this new book:
A true life horror story rooted at the end of World War II. Two Japanese soldiers struggle to make it through a deadly island swamp as the dark sins of their less honorable Japanese soldier comrades come back to extract their bloody revenge.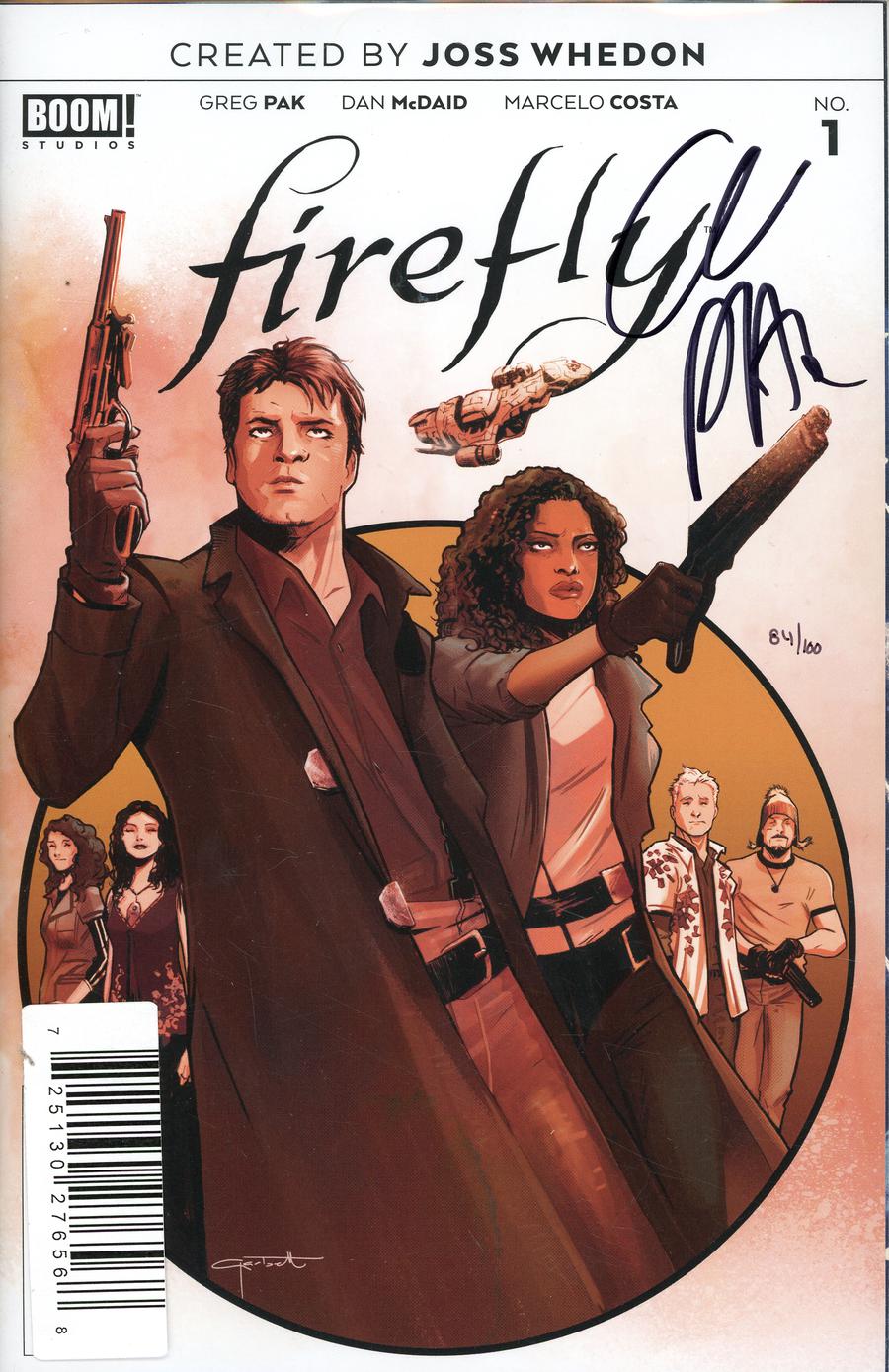 Firefly
is the next book I'm looking forward to. I think this is the only show that has the biggest fan base for a show that was clearly canceled way to quickly before it reached it's full potential.
I wonder if FOX ever regrets cancelling the show.
Here's the publishers description for this new series in Firefly #1  (and look for the Jock Variant as he has been hot lately):
BOOM! Studios, along with visionary writer and director Joss Whedon (Buffy the Vampire Slayer, The Avengers), presents an all-new era of the pop culture phenomenon Firefly , as one of the most demanded stories in the franchise's history is revealed for the first time! Captain Malcolm 'Mal' Reynolds, a defeated soldier who opposed the unification of the planets by the totalitarian governed Alliance, will undertake any job-legal or not-to stay afloat and keep his crew fed. Find out now how his story began as BOOM! Studios delves into Malfs past, how he met his first mate Zoe and the real truth about the War of Unification.the intergalactic civil war that divided friend and family alike. Focusing on family, loyalty, identity, and the price of redemption, writer Greg Pak (Mech Cadet Yu, Totally Awesome Hulk) and artist Dan McDaid (Judge Dredd: Mega City Zero) take you back to the battleground where Mal's journey began.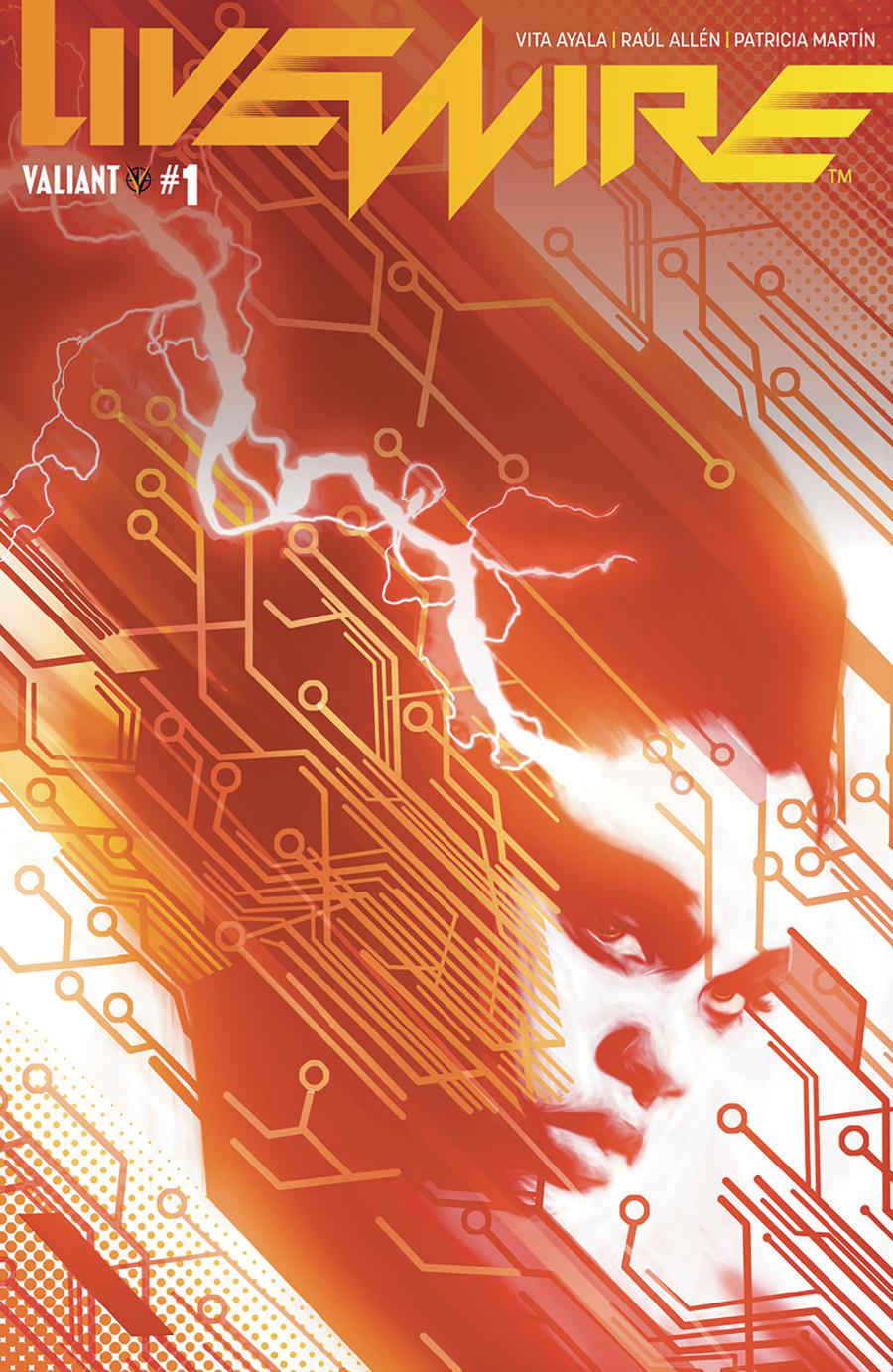 This next book is coming out from Valiant
. Might be long overdue as I wish Valiant would spin out more titles from their existing small lineup. Next up in the new Livewire #1.
Livewire first debuted in Harbinger #15
back in 1993, which you can find for dirt cheap.
Valiant sure seems to put quality over quantity but I don't think a few more titles would hurt them but only help push more readers and sales in the Valiant Universe.
Read more about this in the description:
ALL-NEW ONGOING SERIES! FOR THE FIRST TIME, LIVEWIRE TAKES CENTER STAGE!
Accomplice. Mentor. Savior. And now, Enemy of the State. Seeking to protect other vulnerable super-powered psiots like herself, Livewire plunged the United States into a nationwide blackout with her technopathic abilities, causing untold devastation. After choosing the few over the many, she must now outrun the government she served – and those she once called allies. With the whole world hunting her, what kind of hero will Livewire be…or will she be one at all?
From rising star Vita Ayala (Supergirl) and astounding artists Raúl Allén and Patricia Martín (Secret Weapons) comes an electrifying new series that will launch the Valiant Universe into a new age of champions!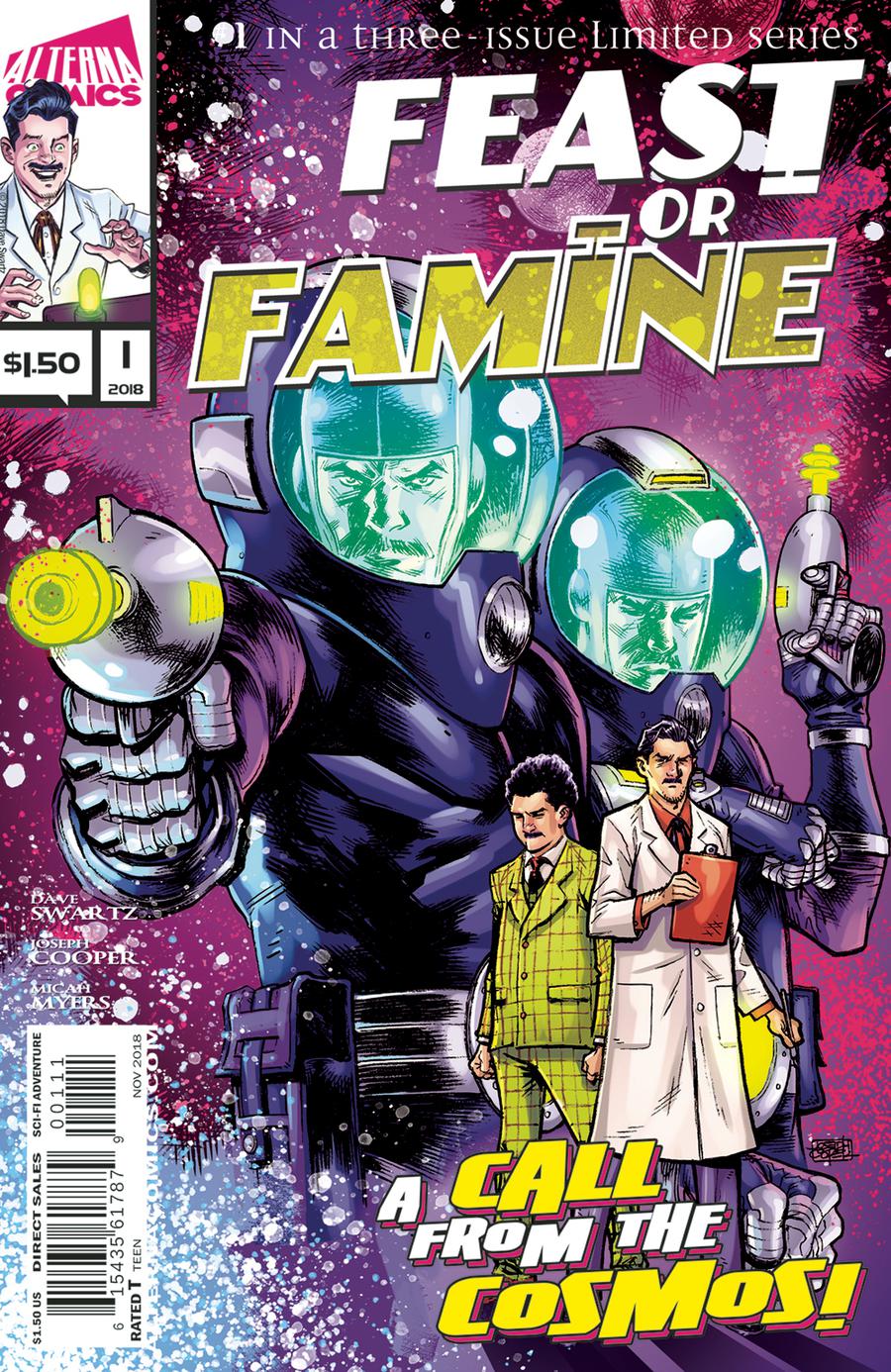 Feast or Famine #1 is another Alterna
book I'm looking forward to.
I'm a sucker for some Sci-fi and this one just like the Unit 44 looks like good fun.
I'm not anticipating this one to heat up, more for the reading entertainment.
In a dimension parallel to our own, world-renowned inventors Nicholas Teska and Dr. Albalien Stein have discovered a mysterious signal from deep within the cosmos. Believing it to be from an advanced alien race, the two embark on a journey that will change the very fabric of space and time!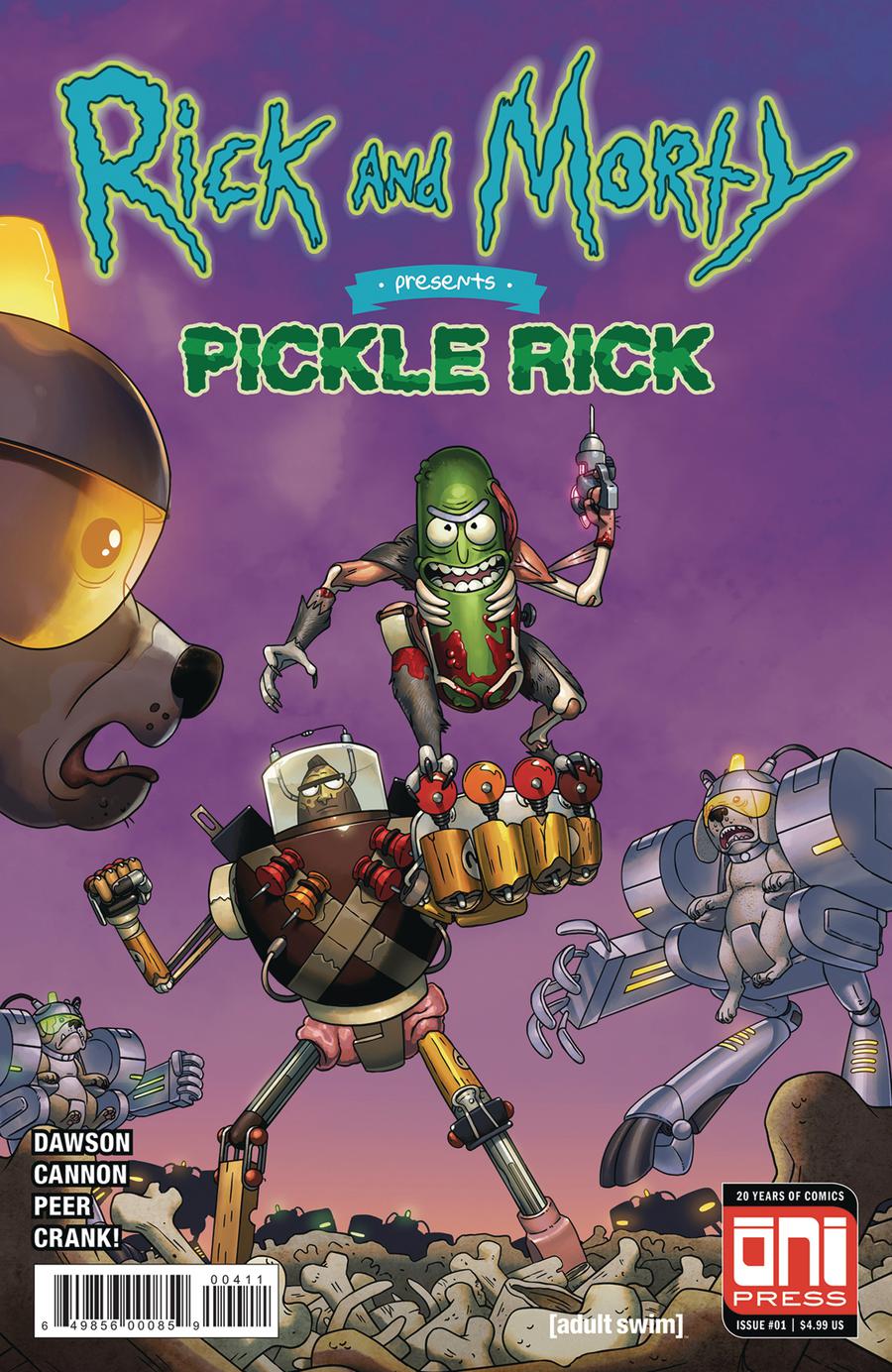 Rick & Morty Presents Pickle Rick #1. Who doesn't like some Pickle Rick
right? Even if you don't watch the show, read the comics, you can still appreciate the hilarious Pickle Rick.
I'm sure there will be plenty of these to go around and I don't expect these to gain any heat but since he's a fan favorite, it's a book most fans will be seeking out.
Retailers are already likely to order enough of these as well so I'd be really surprised if these did catch any heat or go under ordered.
The biggest pickle-sized character in pop culture comes to comics! In this reimagined version, written by Delilah S. Dawson (Star Wars) and with art from series artists CJ Cannon and Brittany Peer, Rick gets out of some much-needed family therapy time by inventing a fruit gun, which he uses on himself, and things go…poorly. Yes, cucumbers are fruits! Plus, Jaguar's back and he's on a mission to save his daughter.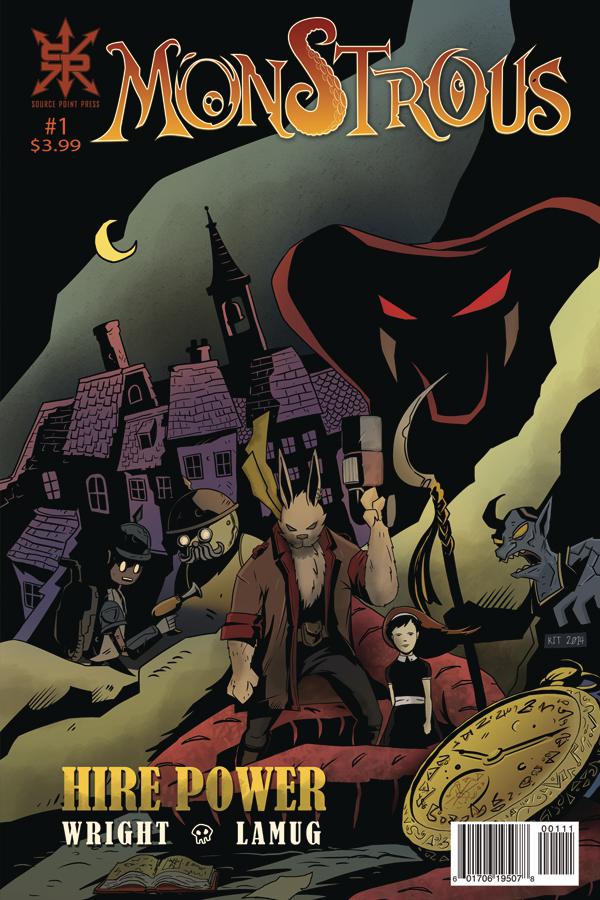 Monstrous #1 from Source Point Press
gives us a new book with a twist on the classic Frankenstein
.
When his creation goes wrong, he turns to robots.
When Dr. Frankenstein's creature was not the life he'd hoped to construct, he turned his efforts toward robots, artificial men who would obey orders. The creature sought out Frankenstein's secrets of life and death to manufacture more monsters like himself, but he could not control his creations any more than his creator could. Thus began an Era of Monsters! Now a battle for control sweeps across the land. When a monster kills a little girl's father, she seeks revenge – by hiring an even tougher monster. The two of them face steam-powered robot cops and undead monster gangsters, but when they find the criminal they're hunting, the results are monstrous.