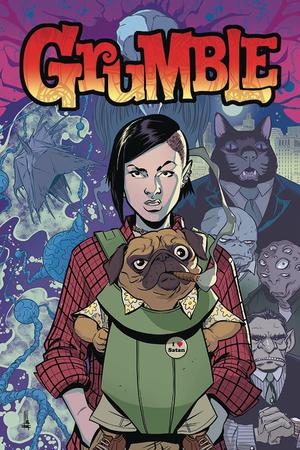 When you go out comic shopping tomorrow, do not forget to check the stacks for this flip opportunity. Grumble #1
 is the new book by the pug-loving artist Mike Norton. 
So here is the scoop on this book that is heating up. Cover A
 has sales around $4-10 range. The higher end of that is not bad for a $4 book that came out last week. Still, not the best flip, but there is more.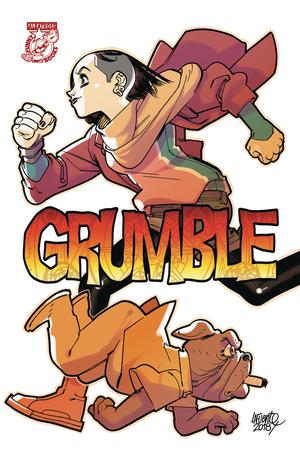 Cover B, shown to the left, has sales as high as $19.99
, with sales today in the $14 range. It is sliding off a bit but potentially money to be made there.
But the real money is coming from the Secret Word Bubble Variant
. These are selling for as much as $45.00
 today,  (auction) and others making a quick flip at $17-$40.
Check this links to see the images of the  Secret Word Bubble Variant
 from eBay listings. There seems to be two different word balloon variants, each with a different saying.
So check the stacks tomorrow. Could be worth it!