This is a remake of the original Hardcore
 title created by Robert Kirkman and Marc Silvestri which is now being written by Andy Diggle and Alessandro Vitti.
I actually read the original Hardcore
 way back when I was just getting back into comics and actually enjoyed the book. At the time I was confused why there was only 1 issue released and none afterwards. Unfortunately I got rid of my copy long ago so I can't compare it to this new digital preview copy I obtained.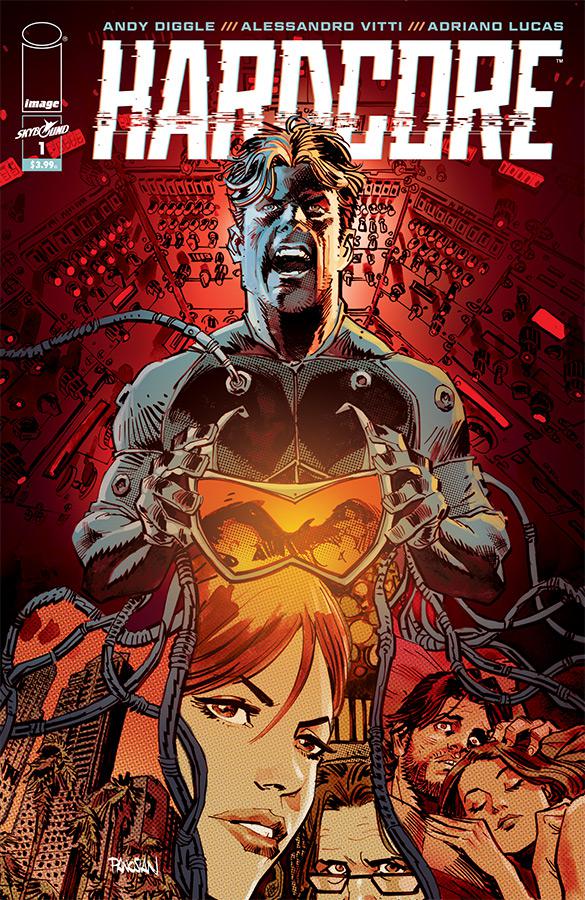 I don't recall how much of the book has changed but it appears as if it's a total remake, keeping most of the original script for issue 1 but if this is to be an ongoing series, I'd imagine Andy Diggle is picking up most of the remaining story and script.
If you're new to comics and not familiar with this title, here's the full solicitation:
SERIES PREMIERE! Imagine being able to take over the body of anyone on Earth. Sound crazy? Not for Agent Drake and the Hardcore Program. They can turn any person into a human drone to get to targets that normal soldiers can't. Drake is the best soldier Hardcore has to offer. But when he gets stranded in a body with only 72 hours to discover who's hijacked the Program, he'll have to pull out all the stops against an enemy who could be literally anyone.

From the creative minds of ROBERT KIRKMAN and MARC SILVESTRI, and presented by ANDY DIGGLE (THIEF OF THIEVES, Losers) and ALESSANDRO VITTI (Secret Warriors), comes a new Skybound Original that shows you how to save the world without getting your hands dirty.
Hardcore hits stands this Wednesday, December 19th 2018.
Here's your advanced sneak peak preview.