Welcome once again to the another installment of the One Week Later Report. This week we'll cover the books released on 12/19/2018.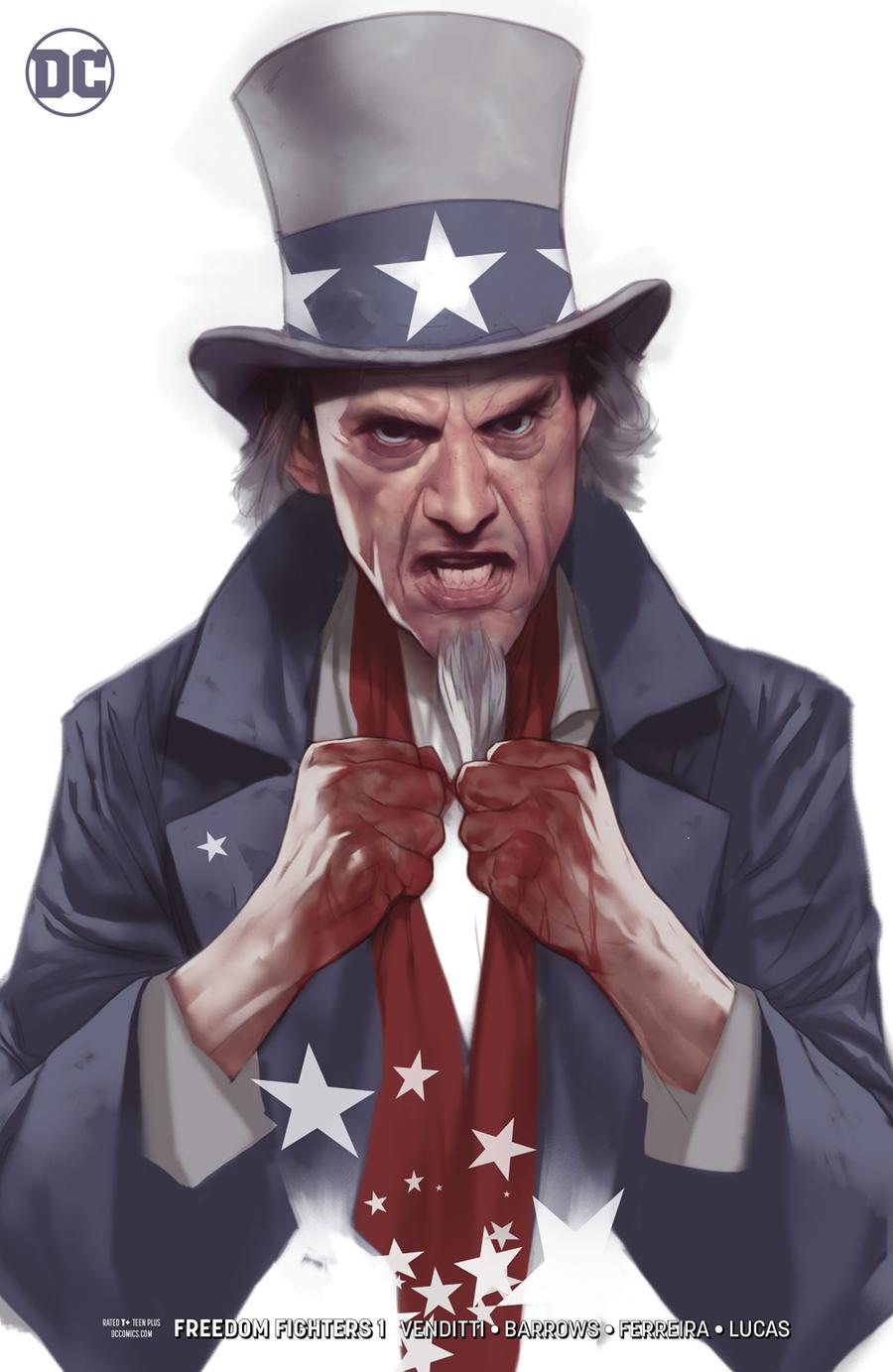 DC Books
Although it was a cool looking cover of Uncle Sam, Freedom Fighters #1 Ben Oliver
didn't amount to much yet on the secondary market.
Most sales have been just hovering around the cover price range. There was one sale that sold at $10 but that was with free shipping included.
Still a cool book, honestly you can likely score this one for under cover price on the secondary market if you can justify the shipping or try to buy more from the same seller to justify paying full price at online retailers or shops.
Don't forget Midtown still has Martian Manhunter #1 signed by Steve Orlando for cover price. Not a bad deal for you autograph junkies.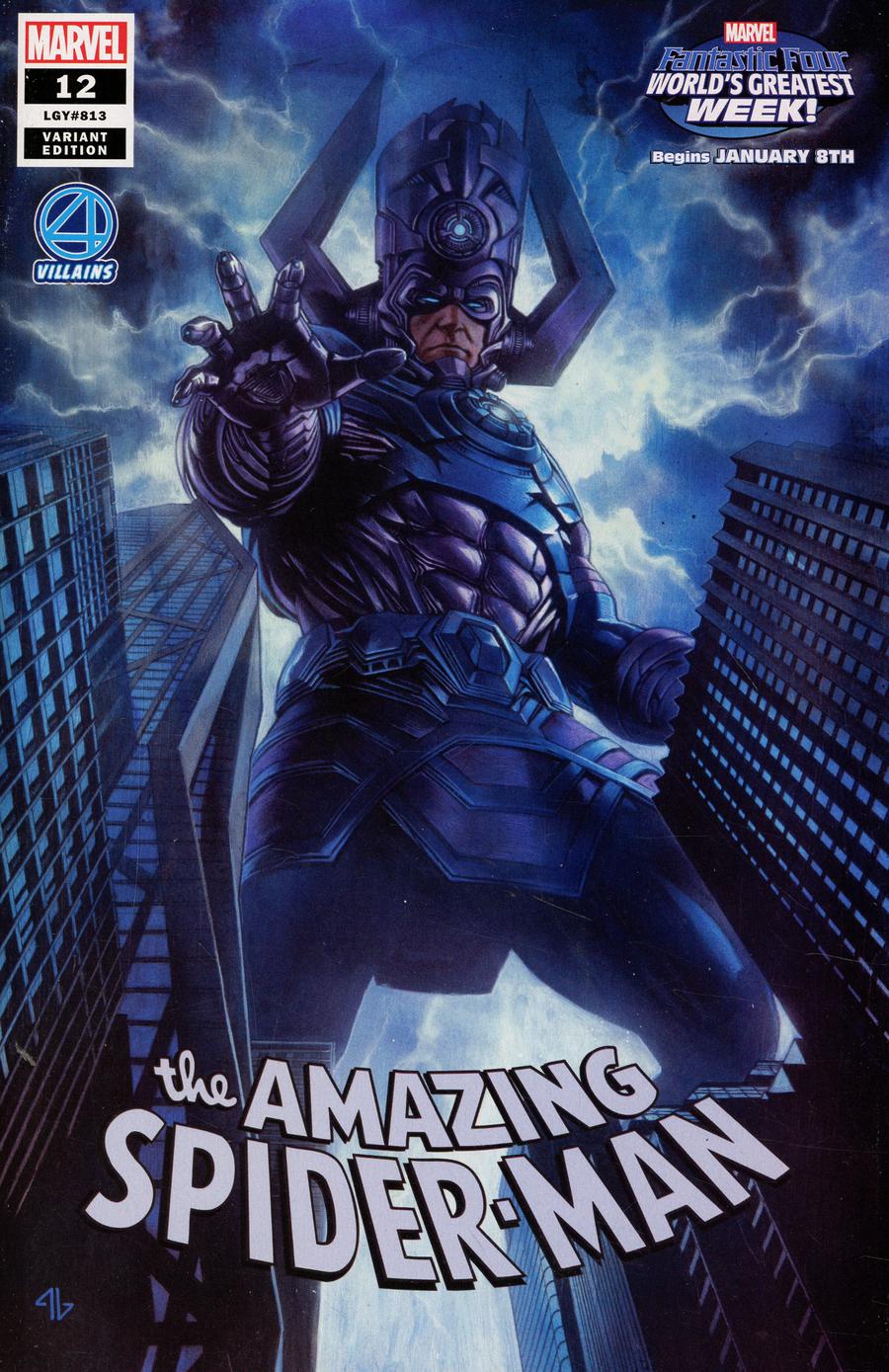 Marvel Books
It's a cool cover but I despise the themed variants now, especially if it's depicting characters that have nothing to do with the title.
Amazing Spider-Man #12 Adi Granov
 variant sold out at most online retailers and we saw some sales reaching around the $10 mark at it's peak but with a bunch of sales from $4 to $10, this will end up as a typical Marvel variant that one will find for under cover eventually.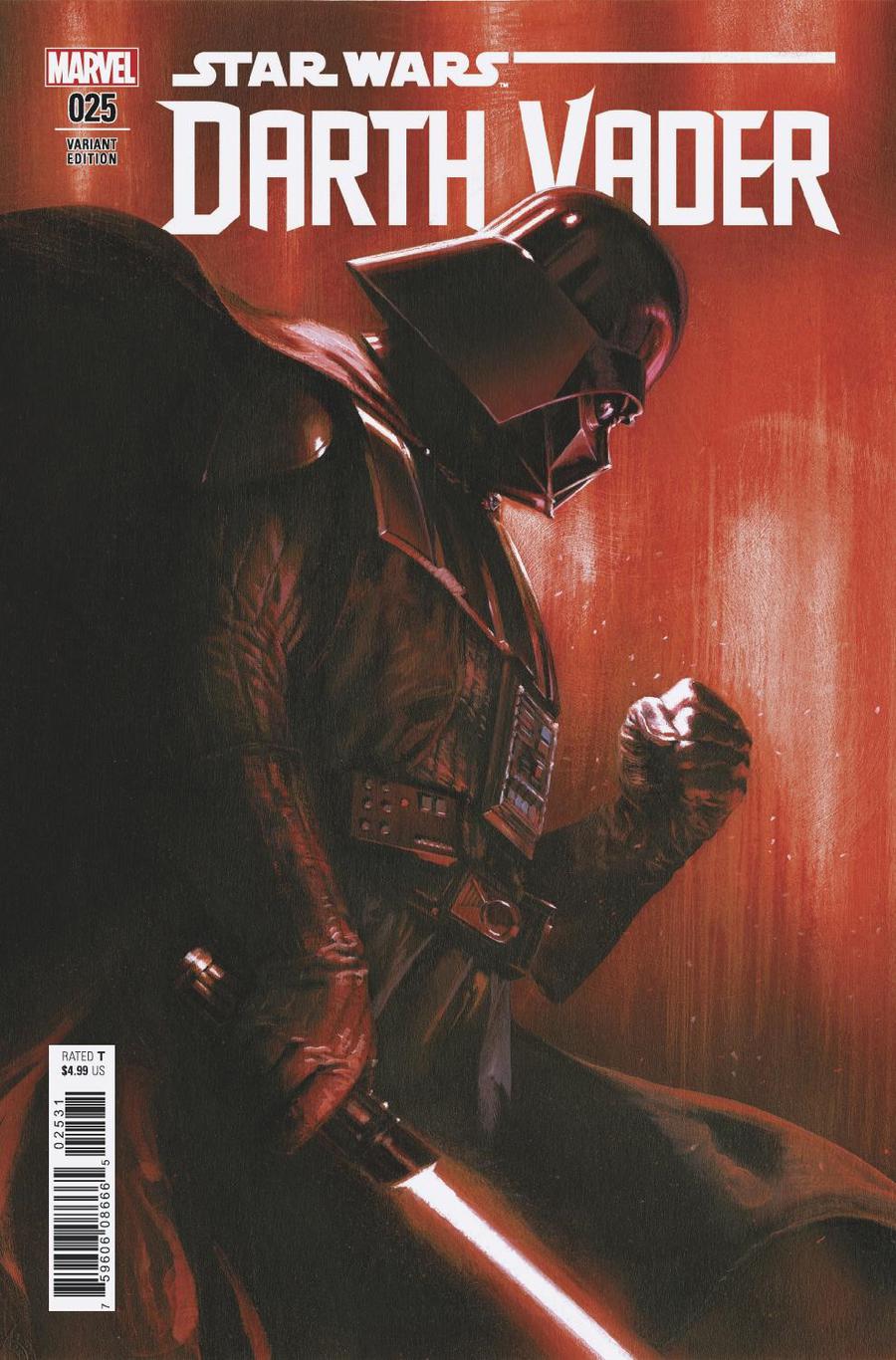 So either dump them now to squeeze out any potential profit or wait to buy if you missed out and want this for the personal collection. I made the mistake long ago holding onto Adi Granov and other Marvel variants (even ratio'd variants) that I couldn't practically give away. This one is one of those variants.
You can't go wrong with a Dell'Otto ratio'd variant. That's why if you could score the Darth Vader #25 Dell Otto Variant
 which was a 1:25 for cheap, would be quick profit for anyone flipping.
This reached a peak of around $60 with another one listed at $99 but a best offer was taken.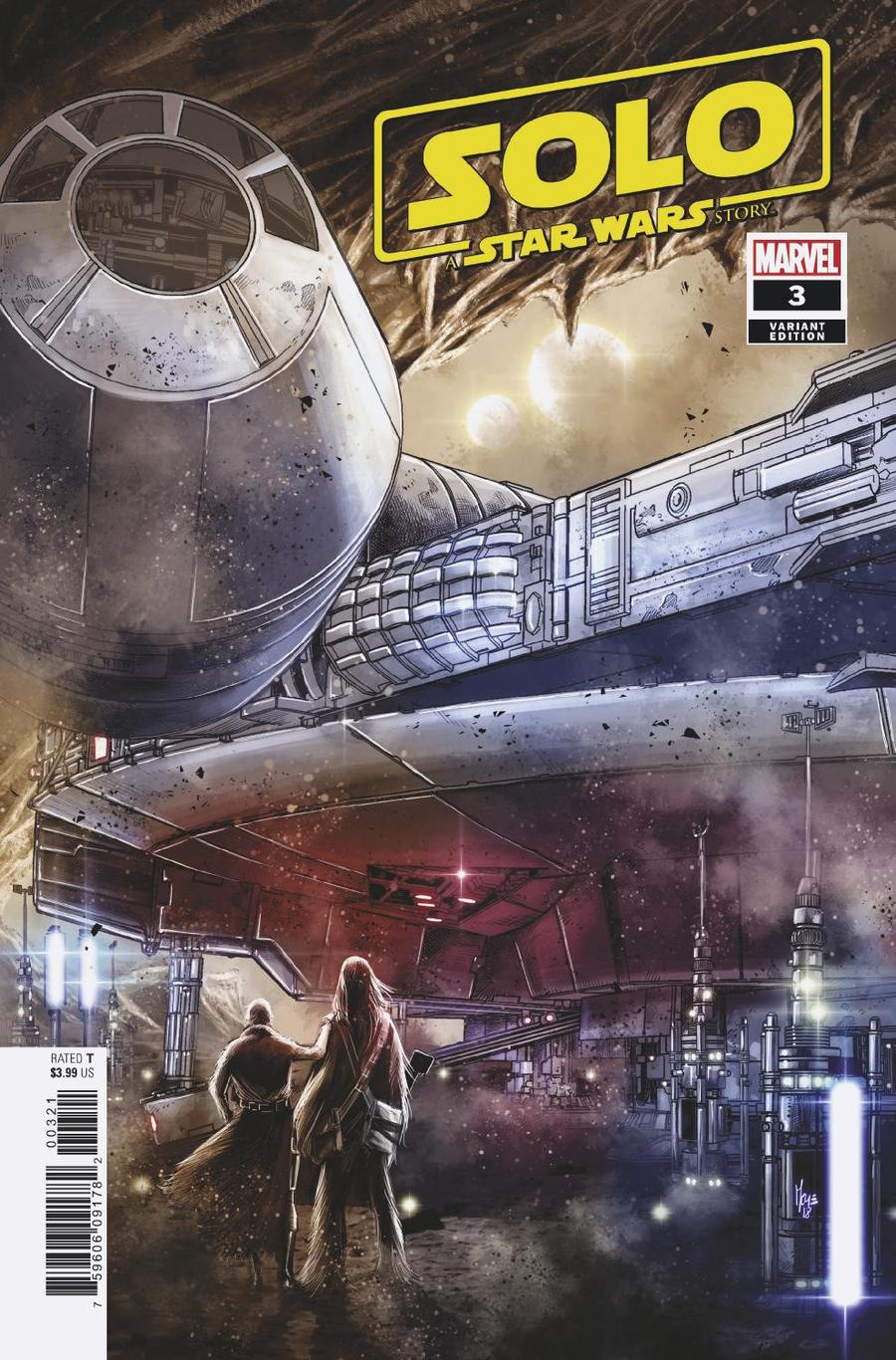 Recent sales still put this one around the $40 to $50 mark. Give it time though, the prices will continue to fall a bit I think as the series concluded and we await the next volume. So sell now if you want to make profit, wait if you want to buy.
This next book was one of the better Solo Adaptation variants but it's not seeing much action on the secondary.
Solo A Star Wars Story Adaptation #3 Checchetto Variant
 is only selling around the $20 to $30 range which puts it around the same price retailers would sell this variant.
Nonetheless, still a great looking cover of the Han and Chewbacca looking at their future baby we all love.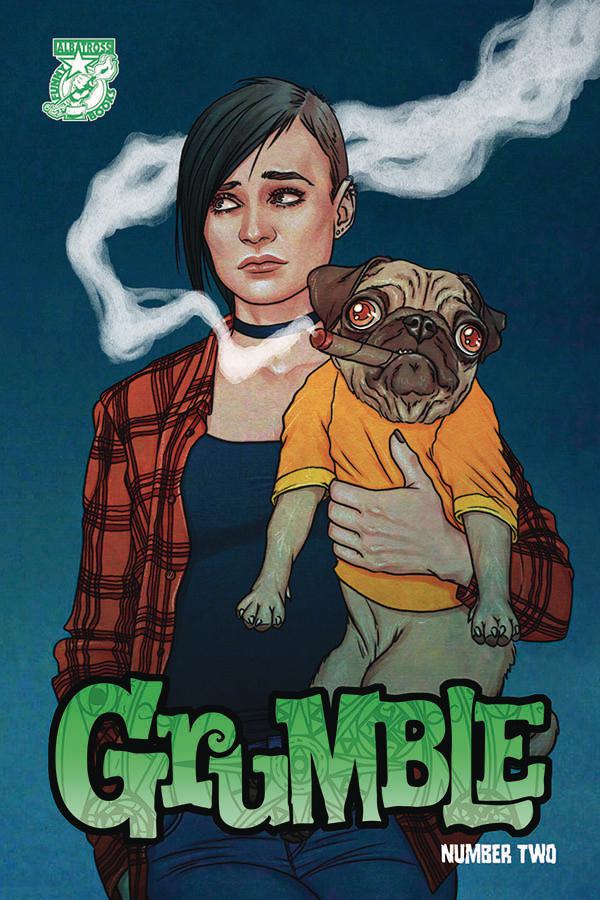 Indies and Small Publishers
If you landed a Grumble #2
 Jenny Frison variant, this resulted into becoming a solid $15 book.
Reaching as high as $30 with a few sales, this one has steadily stuck around that $15 range and value. So if you find them out in the wild, buy'em and flip'em I say. I don't think these prices will stick for too much longer after the Frison fans get a copy for themselves.
Cover A isn't seeing as much love though for this issue. Those are still available at most online retailers which indicates you can likely find them at your own local shops as well.
The last book worth mentioning is Ogre #3
from Source Point Press. Not a lot of sales but most were averaging around the $10 range for the most recent closed listings. Not bad if you nabbed a copy and don't intend to keep or read.
---
That's pretty much the week in a nutshell. It was a smaller week and next week's review from today's releases will be just as small, if it's even worthy of a review. Maybe I'll just post videos and photos of funny cat videos instead for this really sad new comic release day on the 26th of 2018.