It's that time again, where I tell you what's really grinding my gears for the week of January 30th, 2019.
Some weeks it's mostly likes, other weeks it's dislikes.
So what's grinding my gears this week?
December 2018 
You know what I dislike? The second half of December 2018 was so lame for new comics that I am just not going to do a Part II review for the month.
As you know, Part I was posted last week but after I started reviewing December 19th and the 26th Wednesday releases, there was really only 1 book worthy of mentioning which happened to be the Amazing Spider-Man #12 Adi Granov Fantastic Four Villains
variant cover. So there you go, there's Part II of the December review.
With that said, most if not all books from the second half of December can be found at your local retailers or online.
New Killer B Covers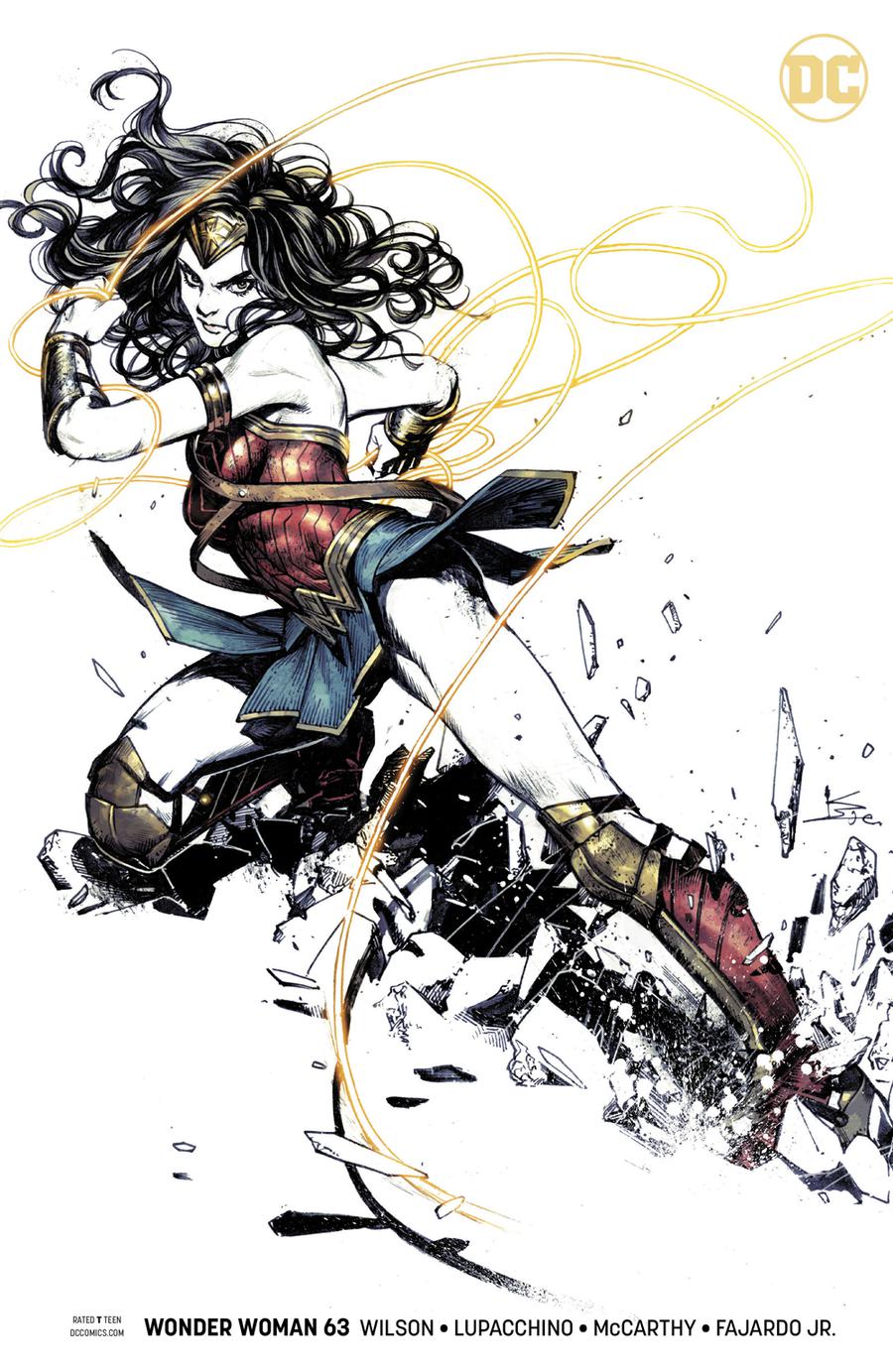 I totally like seeing fresh new cover art causing heat on the secondary market before the book is released.
Wonder Woman #63
has a new Killer B cover that is just pure awesome. Kudos to Kamome Shirahama who's work was likely overlooked by retailers so the possible lower orders for these is making these hot with demand.
These have already sold out at about every retailer I've checked and already selling for $10 or more on pre-sales on eBay.
We need more Kamome Shirahama
if she's gonna pull off work like this cover.
Also speaking about Killer B Covers, working on something I hope the CHU and comic community will appreciate as a companion website. Once ready, you'll certainly hear about it first here on CHU.
Website Feedback
I've been appreciating the feeback on the new website. Please keep it coming. We want CHU to be the goto website for all your comic book speculating and news along with other pop culture news (I know we don't do as much as other sites but if it's comic related, we strive to share it).
I must also say I like doing away with the pesky popup ad. It got rather annoying for sure but it also stopped all you readers from belly aching about it.  I kid, I kid..
But if you want to see something at CHU, please do speak up. I doubt we can accommodate all requests but throwing out ideas of what you readers want to see or use gives us great ideas to implement now that we have more freedom on the backend.
---
That's all for my likes and dislikes. It's a small week for sure, doing a lot of the backend stuff now for CHU eats up a lot of time since I still have a full time job outside of CHU.