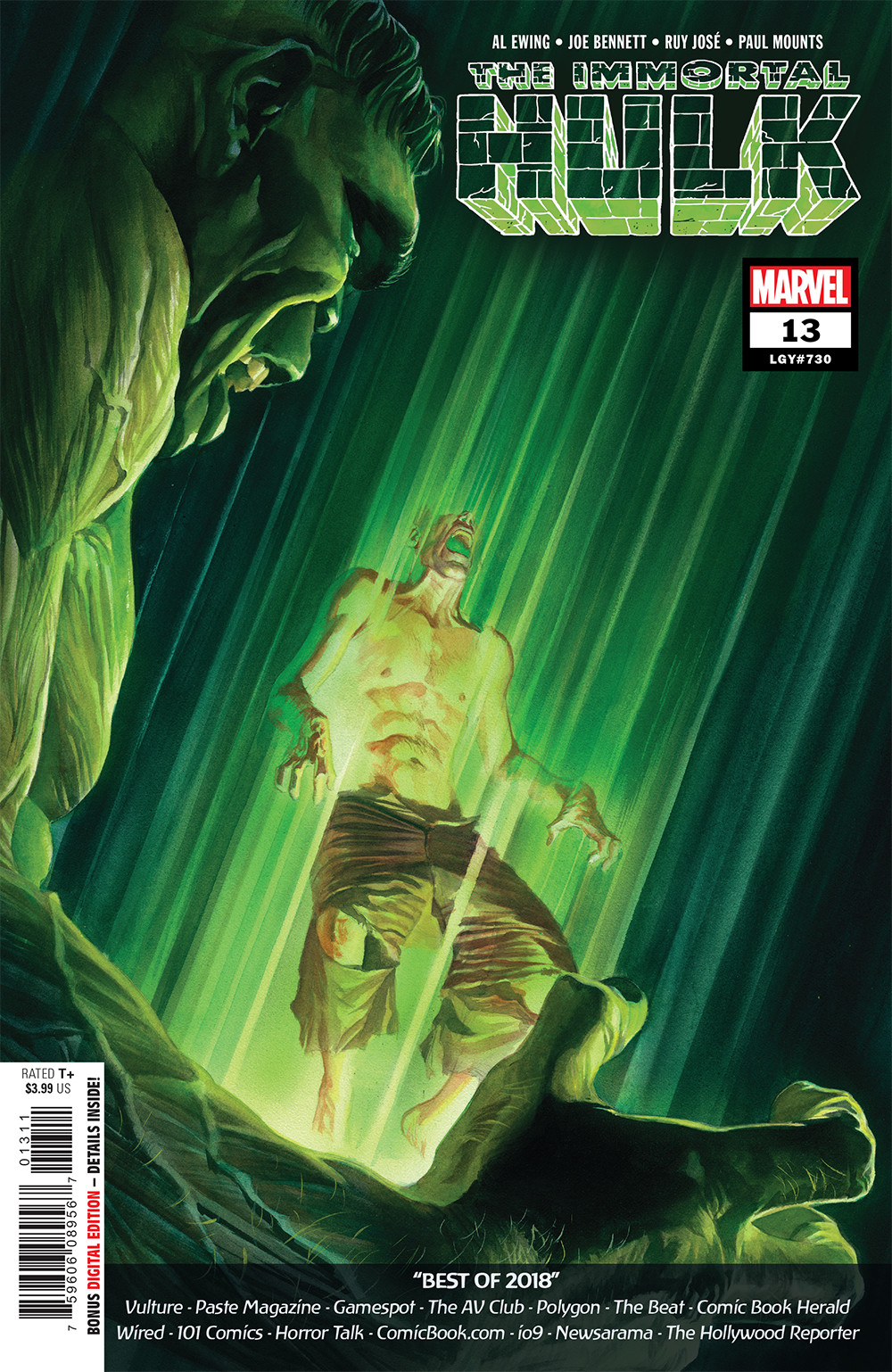 Immortal Hulk #13
 is in stores tomorrow. We get a little more "One Below All.' It also ties up the  Hulk in Hell story-line. The book ends with redefining the relationship between Hulk and Bruce Banner.  Check the spoilers out below. The images are redacted but the accompanying text is not so proceed only if you are ok with the book being spoiled. Click on the spoiler warnings below to see the original image. 
Last we saw the Hulk. He was puny. The Absorbing Man had taken his gamma and, in turn, opened the Green Door. He looked a lot like this…

So in the fight, the Absorbing man knew there was only one thing to do.

To give the Hulk back the….

Once the fight is over, there nature of the relationship between Hulk and Banner changes, I will let the Hulk take it from here.

And once home, Banner knows what he has to do…

Because…