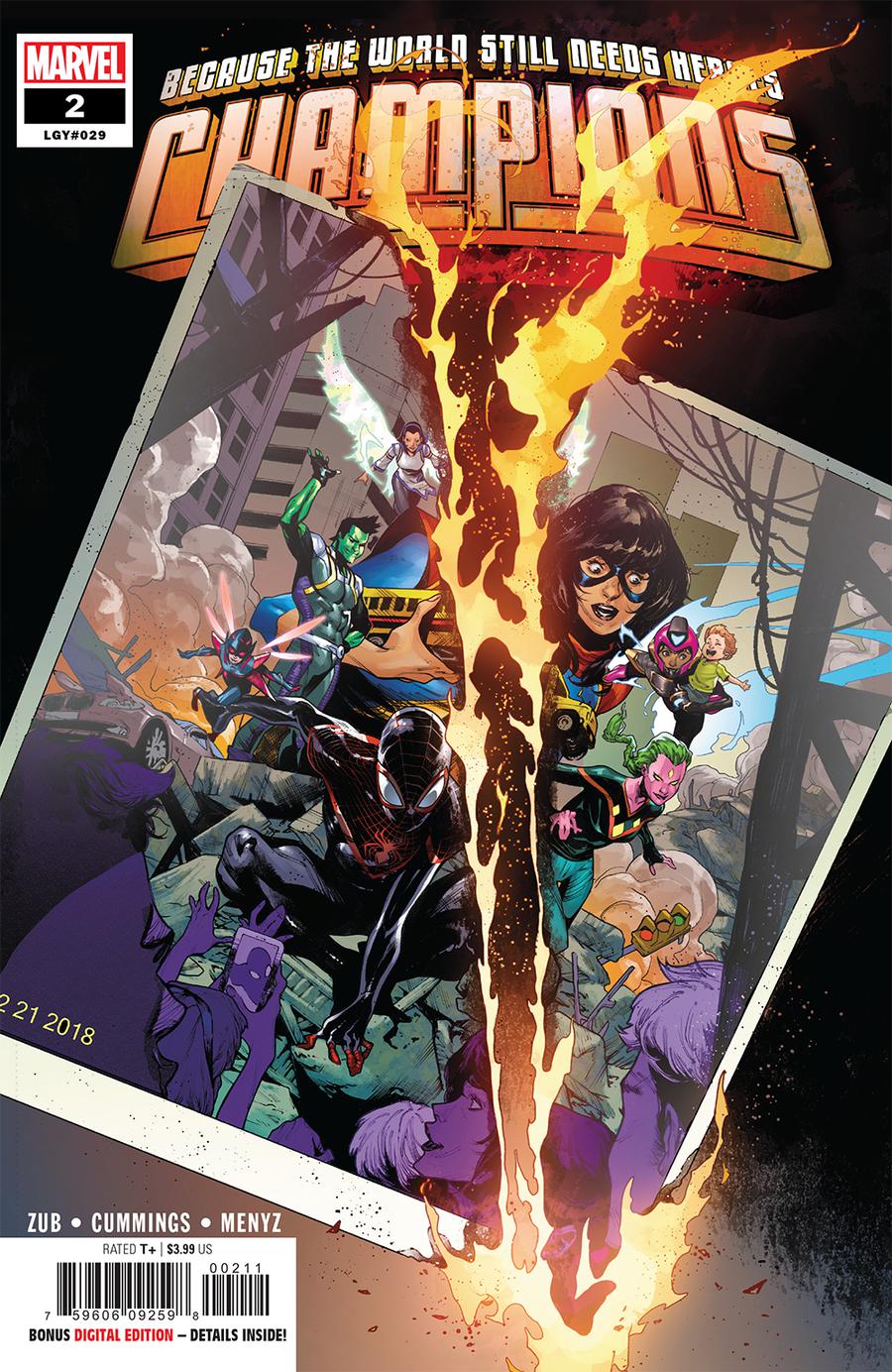 Champions #2
is in stores tomorrow. The team is made up of teenage heroes, Miles Morales, Kamala Khan, Amadeus Cho, and Viv Vision. One of the four die in this issue. Check the spoilers out below. The images are redacted but the accompanying text is not so proceed only if you are ok with the book being spoiled. Click on the spoiler warnings below to see the original image.
The Champions are fighting Zzzax. Miles steps up and saves the day for this young lady.

But the fight isn't over yet.

Doesn't look good for her.

And Miles reaction. Totally dead, I promise.
But someone steps up to make things right.

He sells his offer well.

And Miles' decision

Did it work? Things seemed to have reset

Well, except to the young girl at the beginning.

Well there you go. She totally died, for several pages at least. Found it odd Marvel world do this to her. Seems like Miles is doing a lot of the things Peter has done as the "Brand New Day" comparison is easy to make.