It's that time once again to determine the picks of the week and the drek of the week. Sometimes we're right, other times we're wrong, but that's how the speculative game goes.
DC has been a bit lackluster lately for the past few weeks but this week it seems they puked all the great Killer B covers on us, making it a bit difficult to select what we'll think is the winner.
DC/Vertigo Picks
This weeks DC pick for me is Detective Comics #1001. The Finch cover is pretty cool but honestly I'd say if you're going to buy for the long term gamble or potential, the regular cover is where it's at.
Why you ask? In issue #1000 we saw Arkham Knight make a brief appearance. Now it's a full blown appearance and the regular cover for #1001 has him on the cover.
Great looking cover. A prominent appearance by a very popular character. This is my overall winner this week.
Now to mention some of the Killer B books. Let's not forget about the Batman Who Laughs #4 Kaare Andrews Variant. Very cool cover but these BWL books have huge print runs so this shouldn't be too hard to find. Buy it for the PC, tuck away, maybe one day it'll be worth more.
There's a really sweet looking Hawkman #11 Tedesco Variant Killer B but Hawkman just lacks the followers to make this one a real winner. Maybe over time people will appreciate it.
I could keep going, so many covers to cover but must mention one last one, they haven't heated up since most retailers are prepared but
Catwoman #10 Artgerm Killer B is just another great cover, not the typical portrait type posing for the camera either. I prefer these over the covers where it just looks like a model posing in front of the camera.
Marvel Picks
This weeks top pick goes to a book that might not be cheap to start off. That book is Marvel Tales Thanos #1 Virgin Ratio
variant which is a 1:50 ratio to my knowledge.
I expect this one to be hard to find. These Marvel Tales books with their $7.99 price tag are a gamble for most shops and retailers. They don't want to get stuck with a bunch of $7.99 books that take months or years to clear from their shelves.
So if you can find this one for cheap (Midtown listed theirs for $100, $85 after the 15% discount), it's gonna be a great flip. It's also a great looking cover.
The other mention goes to the hot series Avengers No Road Home #9 which is just another issue from it's conclusion. Series keeps going back for reprints but you can still find first prints at online retailers for cover price at a discount too.
Indie and Small Publisher Picks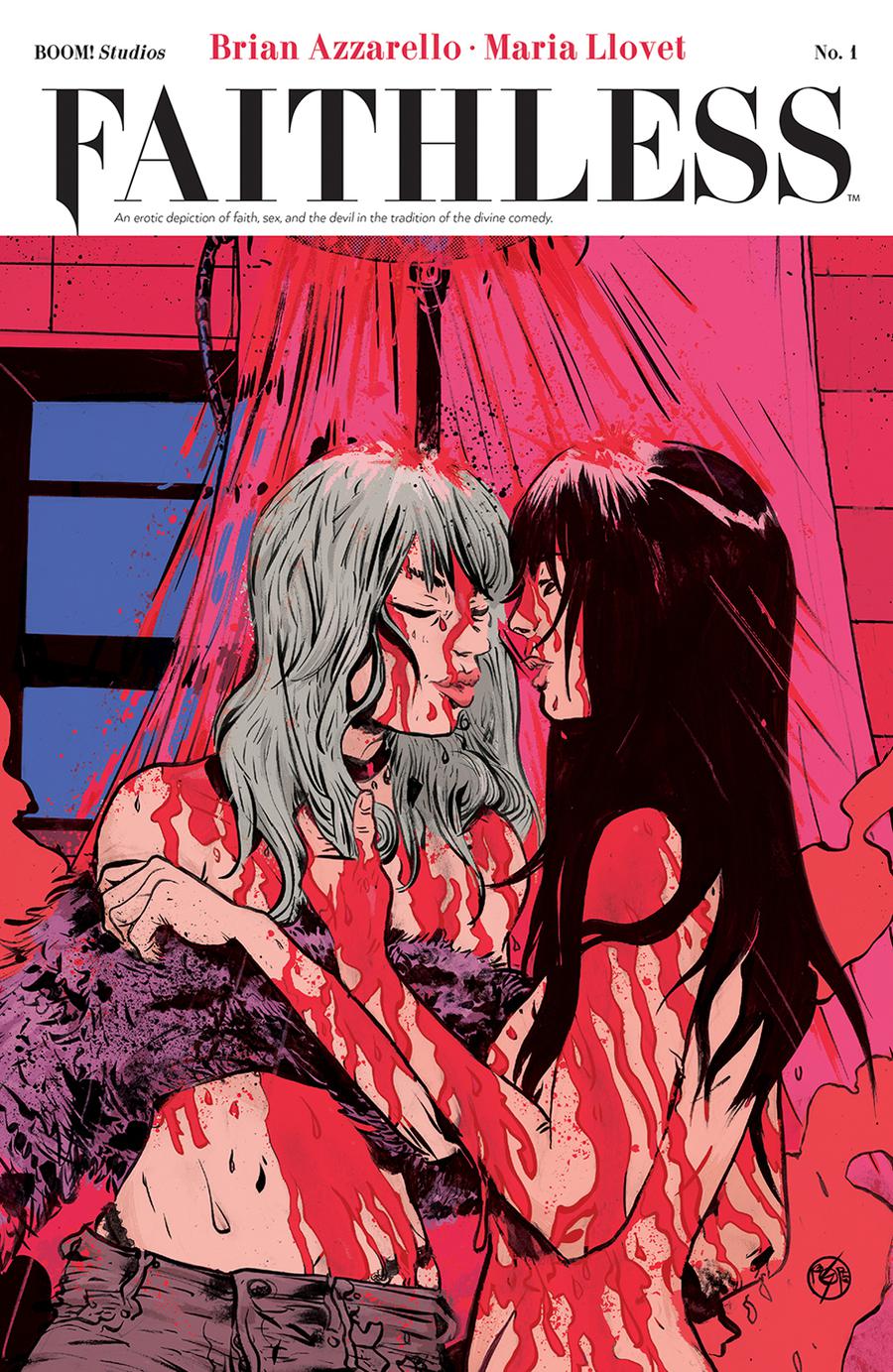 Not a whole lot going on in the world outside of the big two.
Faithless #1 from BOOM! is this weeks pick. I don't think this will heat up immediately but if the story is appealing, could draw in that niche crowd of readers that like this type of book.
Faith likes to dabble with magic. Her friends think it's cute-and not just a little off-putting, but it's part of her charm and her warped search for purpose in a world that makes too much sense. But she's a true believer and knows there is a power within her reach. She's right, of course. It just took a while for that magic, that temptation, that unknowable thing to find her . . . In short- Faith is bored as hell. And Hell has noticed.
The hit new series Ronin Island from Greg Pak has issue #2 hit stands this week. Great series so far. You can still find issue #1 available but at time of writing, a lot of retailers already sold out for issue #2.
---
Now on with the dreaded "avoid" pick, every writer and artist worst nightmare when it comes to selling their hard work.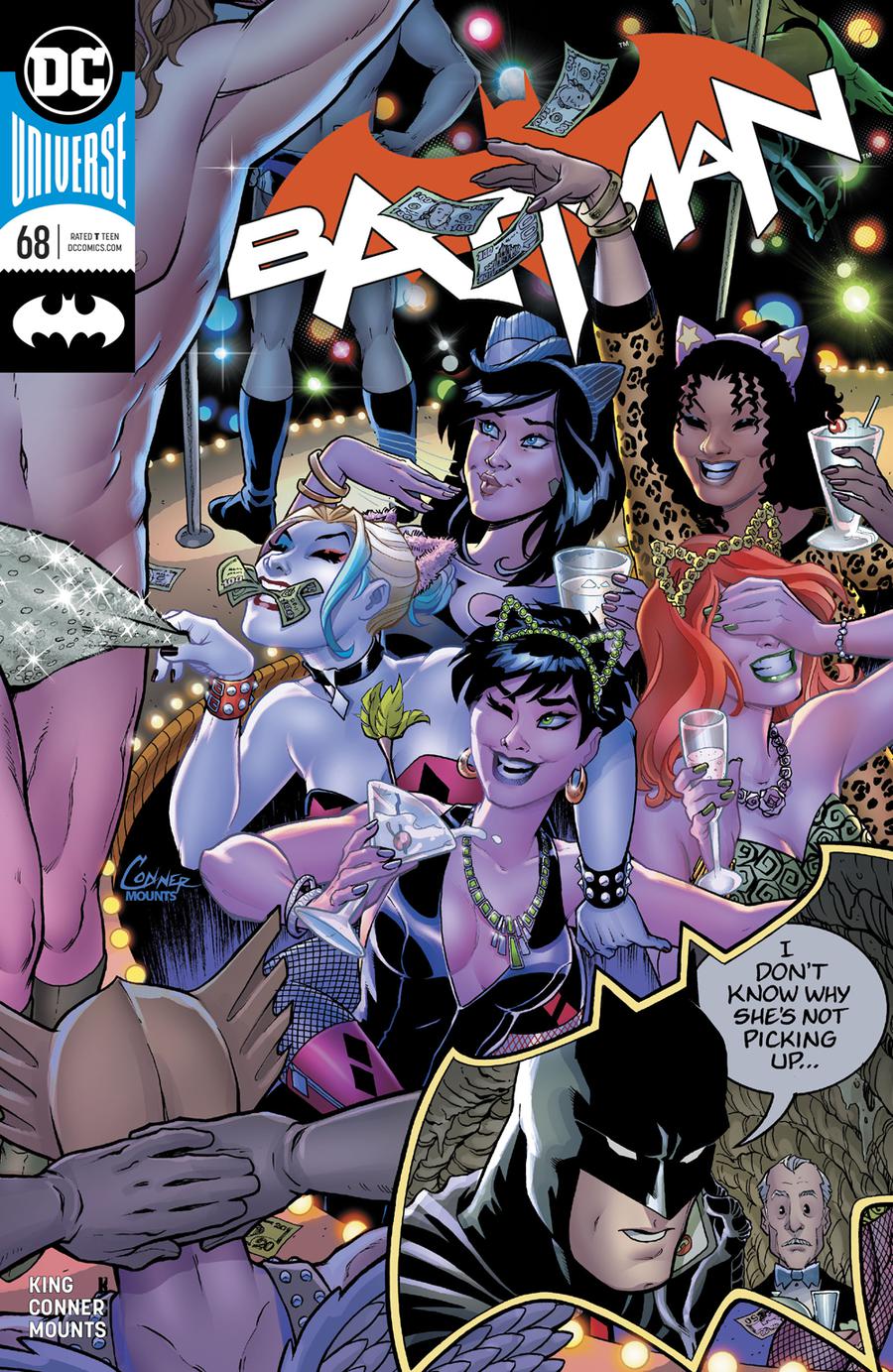 What are they thinking? What is up with that Batman #68 Amanda Connor cover? Is it even relevant to the story?
Maybe I'm just still amazed Marvel put her horrible artwork on Captain Marvel #1, now she's doing Batman covers and the interiors? Looks like I'll be skipping this Batman issue. Now, her style has a place in some books but Batman, no way. What is DC thinking? Are they trying to deter people from buying their books?
But seriously, Batman #68 cover has got to be one of the dumbest covers ever.