One year ago, we spec'd on new books hitting the shelves. Now it's time to see how those specs and picks are doing now.
So what were we talking about last year?
DC Books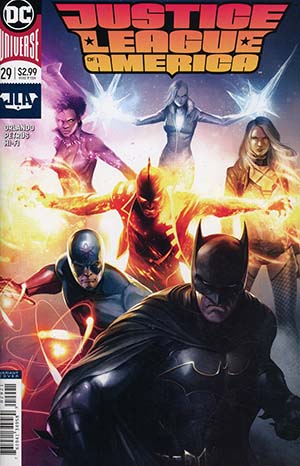 On the DC side of things, the first book was Justice League Of America #29 Mattina Variant
which from I recall never really took off.
You can still find these at your local shops and likely online, Midtown still has them available. Secondary market they're selling for cover price, give or take a buck below or above as well.
There was also the Suicide Squad #40 Mattina Variant
 that had some of us talking. No love on the secondary love but not easily available at most online retailers. Maybe the local shop still has them but honestly a recent sold went for like a buck. If you're looking for these cheap, the secondary market is likely the better option.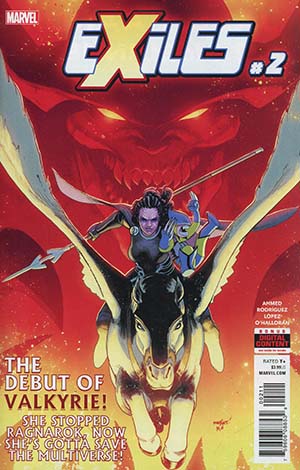 Marvel Books
The winner book for Marvel just heated up due to the new Valkyrie book and Endgame. That book is Exiles #2
, the debut of Valkyrie.
It's a solid $10 book but reached the $20 or so mark a few times. We'll have to see how long this one lasts, could start to sizzle but could also be a good long term hold.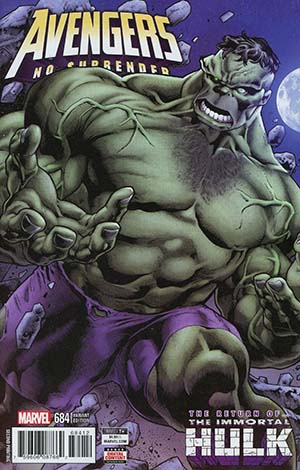 Avengers No Surrender #684 2nd print
 was a book none of us really talked about since this book wasn't heating up at the time.
Not as hot as the first print but still a solid $10 book on average for it's most recent sold listings on the secondary market. If the first print didn't have Immortal Hulk on the cover, this one might see more love and demand being that it has a new cover with Immortal Hulk on it.
Find'em and maybe hold'em, could still be a long term gamble. Or if you don't want to fork over the $50 for the first print, grab this one for $10, give or take a few.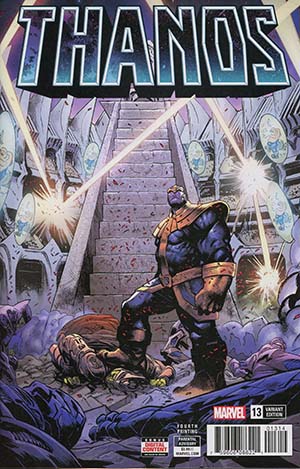 Thanos was a hot series this time last year with Donny Cates and we saw the  Thanos #13 4th Printing
 hit stands.
It didn't initially heat up and it wasn't hard to find but seems most recent sales on the secondary market are now putting this as a $6 to $8 book on a good day.
Maybe it's that book you grab and hold. The nice thing about the Thanos additional printings is they created new covers instead of just changing the shade or color on the first print cover art.
Collectors come and go over time, supplies run dry so if any type of demand kicks in, these books could make them more worthwhile as time goes on.
Indie and Small Publisher Books
Rick and Morty #37
 was a great homage cover to the X-Men in Pickle Rick style but retailers caught onto this one and it can still be found at your local shop, online and you can still buy off Midtown.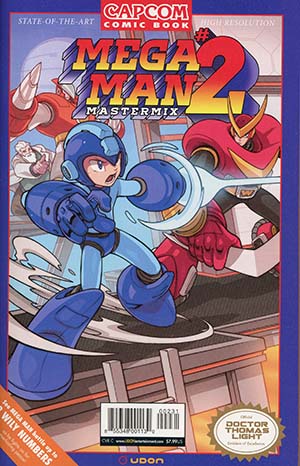 Not a lot of sold listings in the past 90 days but the most recent puts this book at the $25 mark.
That book is the Mega Man Mastermix #2
 1:10 Huang Variant.
These Mega Man Mastermix books are likely not heavily ordered due to their bigger price tag but being 80 something pages each and only hitting shelves on a quarterly basis, are a great book for any Mega Man fan, like myself.
---
This time last year there were a ton of Marvel Variants hitting stands, so that was my drek pick, just avoid Marvel Variants and I think for the most part, that was some good advice as none have done much on the secondary.
The other exciting news around this time last year was the news and confirmation of the Eternals
 will become a Marvel movie in the MCU. Keep an eye on them, buy low, sell high or just try and buy low, hold for the long term gamble. These could reach new heights once the movie gets closer and or is released as more people will be infected with the FOMO and seek these out, potentially paying crazy money just to have in their collections.