It's that time again, where I tell you what's really grinding my gears for the week of May 8th, 2019.
Some weeks it's mostly likes, other weeks it's dislikes.
So what's grinding my gears this week?
NYCC 2019
New York Comic Con coming this October is on again as the approval email came through.
So for all of you who attend, you can find me hanging out with Anthony and Tyson (from ToyBoxOne.com). It's not even the convention that's fun, it's just hanging out in NYC as a  long weekend getaway that's nice.
Last year I went up a day early and spent the day tooling about the city so it wasn't just attending the convention. I think this year I might end up going a few days early again for some sight seeing.
Avengers Endgame
Finally went and saw the movie. Thought it was great. Not as good as Infinity War but was definitely entertaining. At least no parents brought any kids that ruined the movie experience either, so that was a plus. Spoilers below so stop reading if you don't like spoilers and have yet to see the movie.
I can definitely see why people jumped on Avengers #12
. Will it hold long term? Probably not but I bet it continues to stick around as a solid key book now after the movie.
Captain America becoming worthy was actually pretty awesome piece to the movie. We all know in Ultron he was the only one that slightly moved Mjolnir that got Thor's attention. It was pretty cool to see Thor's reaction after Steve yielded the hammer against Thanos with a big, "I knew it!".
If they keep Professor Hulk around for any upcoming movies, Incredible Hulk #377 will stick around I think as a solid $10 to $20 book as well. I actually didn't mind Hulk in the movie as Professor Hulk.
Nebula ended up being a lead in this movie. I hope she continues to be a big part of of the MCU as I really liked her in this movie. I was hoping for more Captain Marvel but I suppose limiting her since she's off saving other parts of the galaxy and universe plays a crucial role in the upcoming movies. Plus we know were gonna get a Captain Marvel sequel.
The whole Rescue Armor by Potts I saw as irrelevant, they could have focused more on other heroes that are more relevant to the Avengers. Sure there were a few cool scenes but don't think that will hold any weight long term. Tony Stark is out of the picture, I doubt we'll be seeing any Potts in future movies.
I can't blame Steve for staying in the past to be with his woman but the whole scene of him appearing on the bench was unnecessary.  A note with the Shield to Sam would have been good enough for me.
Overall I'd give the movie an A-.
DC's Card Stock Covers
I'm still debating if I'm going to bother with these but I've finally decided which card stock cover I like the most upcoming from DC's Year of the Villain covers they're gonna push out soon.
The winner for me so far is the Nightwing #62 (Card Stock Variant) Year of the Villain: The Offer Tie-In: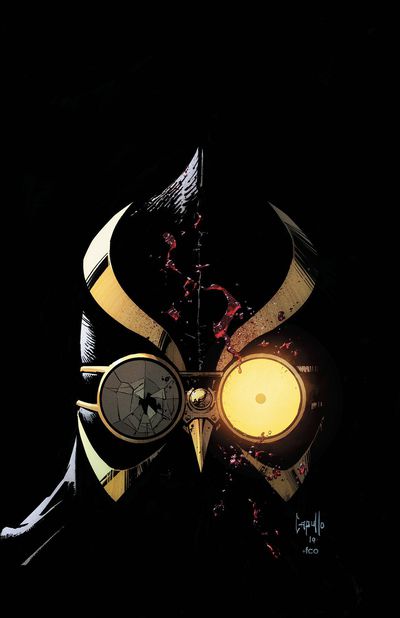 I was a big fan of the Court of Owls story line in Batman. We need more Court of Owls.
---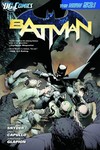 Batman TPB Vol. 01 The Court of Owls – $13.59
In this new trade paperback, a series of brutal murders rocks not only Gotham City to its core but also the Caped Crusader himself when the prime suspect is one of Batman's closest allies: Dick Grayson!
---
CHU Community Forums
The CHU forums are almost complete and we hope to have it opened to the public very soon for anyone to signup and join. For now the main site here and the forum will be separate entities from one another but over time we'll likely start to merge them (basically comments are handled and integrated into discussions on the forum).
But stay tuned for the announcement when signups are ready for the masses.
That's all I got this week. Mostly likes, that's a good thing right? What are you liking or disliking this week?