May this year has five Wednesdays so we can hope the first four pump out some great new books.
So let's see what's going on in the second week of May with our speculation of potential winners.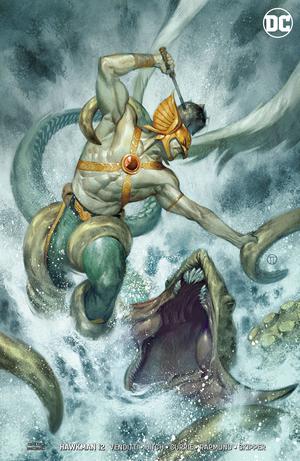 DC/Vertigo Picks
Just not a lot for DC this week. The Killer B covers are great but the spec on them are just no longer there with most retailers catching onto these early on while flippers started pre-ordering these as well, making them too easy to obtain.
This weeks pick is just because I really dig Tedesco's artwork.
So it goes to Hawkman #12 cover B. Love it despite not even reading Hawkman currently. Anyone reading this current title that can recommend it or not? The only current DC title I'm up to date with is Martian Manhunter which I can't recommend enough.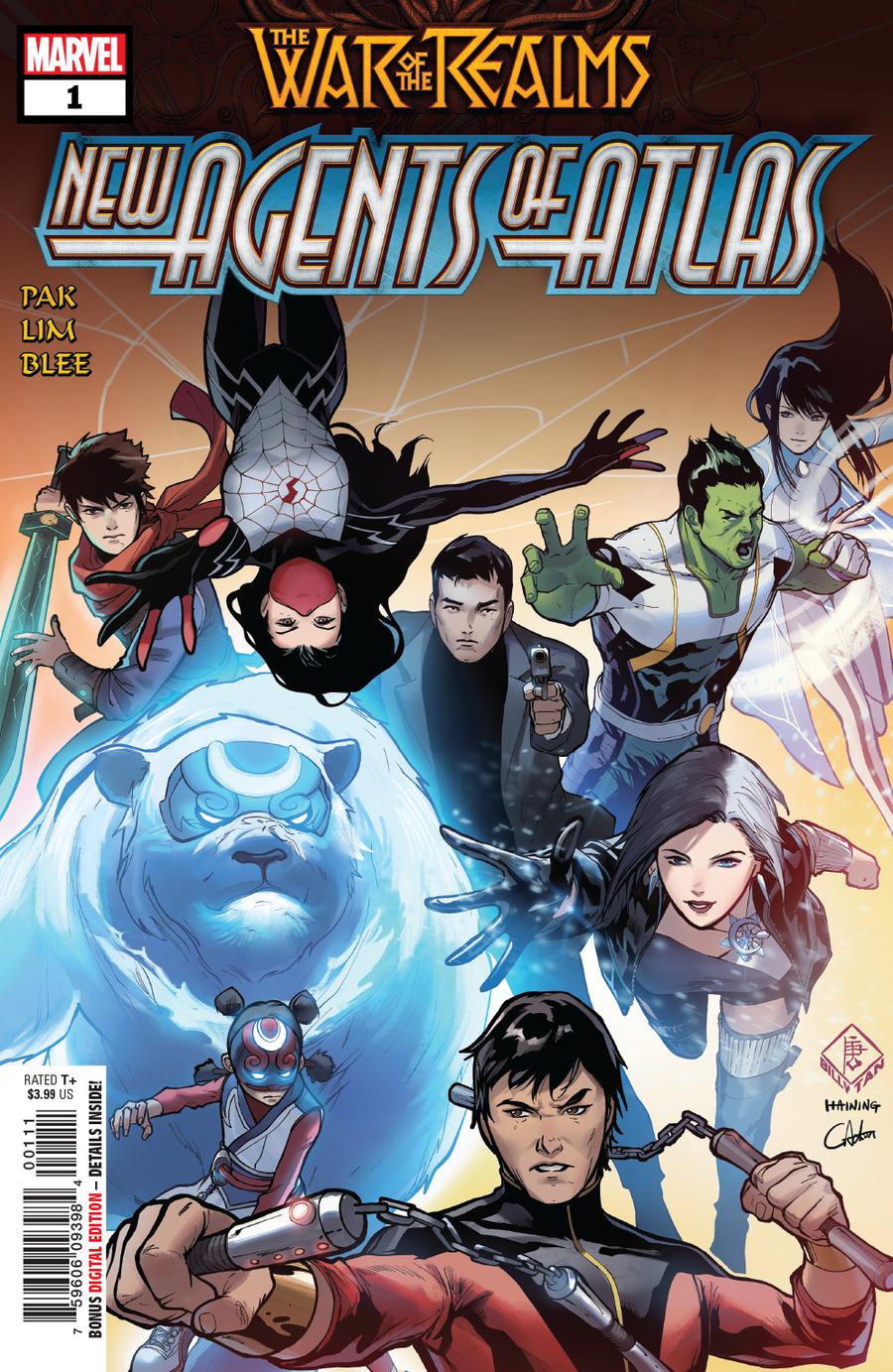 Marvel Picks
Could be a long term winner, could be a dud. This issue has already gotten some buzz as it introduces a lot of new characters into the comics.
That pick goes to War of the Realms Agents of Atlas #1. Already selling out online at some retailers. Midtown limiting to 1 per customer.
The other pick introduces a new Spider named Spider-Bite? Friendly Neighborhood Spider-Man #6 is the title in question.
Seems kind of corny if you ask me. We'll see if it holds any weight as a new character in the Marvel universe. Might have more legs than that other sidekick Spider-Man had in Alpha
, which was a total dud. Anyone remember Alpha? That didn't last long did it?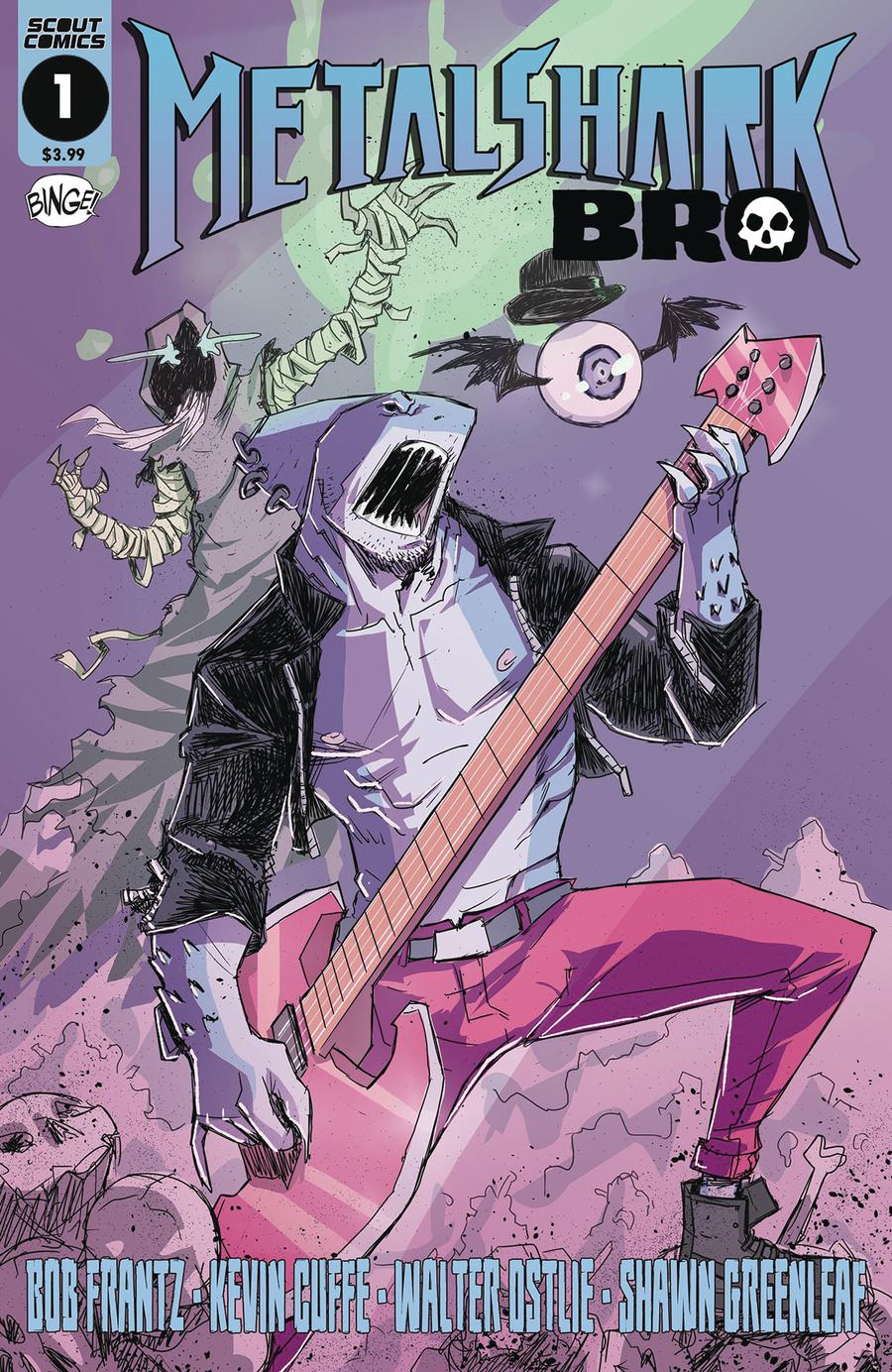 Indie Picks
Not much in terms of independents this week. This one goes down as my check it out book though, that's Metalshark Bro from Scout Comics.
Seems like a really goofy name for a book that involves Satan.
You can actually pre-order the TPB already for this book as well. Maybe stick to checking out the first issue before ordering the trade though. It does claim fans of Rick and Morty should like this book.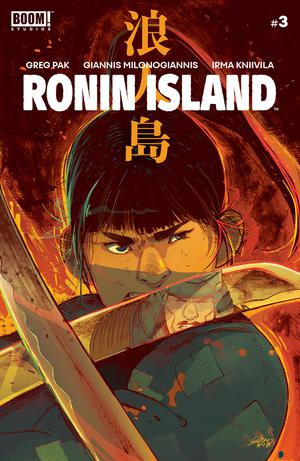 Small Publisher Picks
Ronin Island #3 gets my pick this week.
Great new series from BOOM! studios and writer Greg Pak. Issues #1 and #2 both get second printings as well that come out this week.
When was the last time we saw BOOM! have a series with second prints? Doesn't seem that often, at least I can't recall the last issue from any particular title off the top of my head that did.
This is one of those series I might just start secretly picking up issue one when I see them to stash for the long haul. Just gives me that gut feeling.
Besides Death or Glory from Image, I also secretly buy Black Badge
#1 when I see them. I have a gut feeling. Maybe I'm wrong and I end up sitting on a bunch of worthless issues but it's a small gamble I'm willing to take.
---
I'm gonna also mention that a new Thor by Jason Aaron Complete Collection is out this week that collects Thor #1-18 of Jason Aaron's epic run on Thor: God of Thunder title.
This is the title that made me into a Thor fan. The first two arc's in this title are just epic and now that most of these individual issues are likely hard to come by in terms of buying to read, this is the next best way to pick up and read. Definitely in my top 3 reads of any Marvel story line ever. And that's across all the comic book realms of golden, silver, copper, bronze and modern.
---
Now on with the dreaded "avoid" pick, every writer and artist worst nightmare when it comes to selling their hard work.
I like Mysterio as a long time Amazing Spider-Man fan but come on Marvel, how many Mysterio villain covers do we need in one week? Pick the one you like and leave it at that.