Final Order Cut-Off is the last day that shops can guarantee their orders for comics. After Final Order Cut-Off, or FOC, these books will only be available to retailers on Advance Reorder. And that is not guaranteed. So here are the highlights for Monday, 5/13/19's FOC list.
Marvel

BLACK CAT #1 – This will not go under anyone's radar, and will have a ton of store exclusives, but I do like many of the covers including the J Scott Campbell cover.
BLACK CAT #1 ARTGERM VAR – Artgerm does a killer job on this one.
BLACK CAT #1 GAME 1:10 VAR – Not going to list them all but the Game variant is pretty cool.
CAPTAIN MARVEL #6 GRANOV 1:50 VARIANT
– Granov kicks out a 1:50
and a 1:100
 virgin variant for this cover. Great looking covers could be greatly in demand.
DEADPOOL #13 GRANOV MARVELS 25TH TRIBUTE – Holy cow this Granov is a knock out.
INCREDIBLE HULK LAST CALL #1 – Dale Keown and Peter David team back up for one more tale. Looks awesome. Bruce Banner is tired of being the Hulk. Heck- he's tired of being. But just when he's about to lose all hope- a miracle occurs: a fight worthy of the Incredible Hulk.
TRUE BELIEVERS AMAZING SPIDER-MAN #1 – Still love my True Believer's reprints. ASM 1… the Amazing Fantasy #15 does well. Pair this up.
DC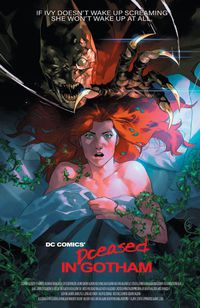 DCEASED #2 PUTRI HORROR VAR ED – Love Nightmare on Elm Street and this homage rocks.
DEATHSTROKE #44 VAR ED – Riccardo Federici provides the cover, but the story picks up after the death of Deathstroke. A new Deathstroke is coming.
Image/Indy

BUFFY THE VAMPIRE SLAYER #5 PUTRI 1:50 VARIANT
– Yasmine Putri doing a high ratio variant for Buffy. Buffy sells comics but not sure how many stores will order 50 copies.
GHOST TREE #3 – Loved the first issue, can't wait to read the second.
WALKING DEAD #192 – Following up on issue #191, we get a Carl cover, will get more info on if Rick dies.
THUMBS #1 – New Image series. Imagine someone like- say- Mark Zuckerberg created his own army of tech-obsessed teens and directed them to take on the government. What would the fallout be? Charley 'Thumbs' Fellows is a member of just such an army. Poor and raised by the influential MOM™ app- he finds himself in the center of a war. The Social Network meets Blade Runner in this big event book from the team that brought you the hit series THE FEW!