It's that time again, where I tell you what's really grinding my gears for the week of May 15th, 2019.
Some weeks it's mostly likes, other weeks it's dislikes.
So what's grinding my gears this week?
DC's Cable Equivalent
I'm really digging the new Kaliber that stepped out (or should we say stepped into) of the new Batman and the Outsiders title.
It's a total swipe at Cable. He's a time traveler from the future who wields a huge gun. It's pretty obvious what inspired this character. Could be a book to grab if you didn't, you never know what this could lead to as in popularity further down the DC timeline as his first appearance.
So many characters have been ripped off between DC and Marvel, so it's great to see even Liefeld respond with excitement over the new character.
I use to be a big reader of the original Batman and the Outsiders. Makes me want to go back and read these again.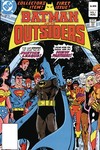 Batman & The Outsiders HC Vol. 01

In these tales from the 1980s, Batman splits off from the Justice League of America to form his own super-team known as the Outsiders. Including established heroes Black Lightning and Metamorpho as well as dynamic new heroes Katana, Geo-Force and Halo, the team fought for justice on an international stage. Combining superhero action with espionage, the Outsiders brought their own brand of justice to Geo-Force's nation of Markovia, Katana's homeland of Japan and across the globe.
UNEARTH from Cullen Bunn and Kyle Strahm
I was fortunate enough to get an advance preview of Unearth #1 coming soon from Cullen Bunn and Kyle Strahm, out from Image Comics this July.
It's really really good. It fills that void I've been missing out on since Spread
(when are we getting a Spread movie or show?) ended among some other titles that fall within that style of book, throwing in some Enormous in that genre as well.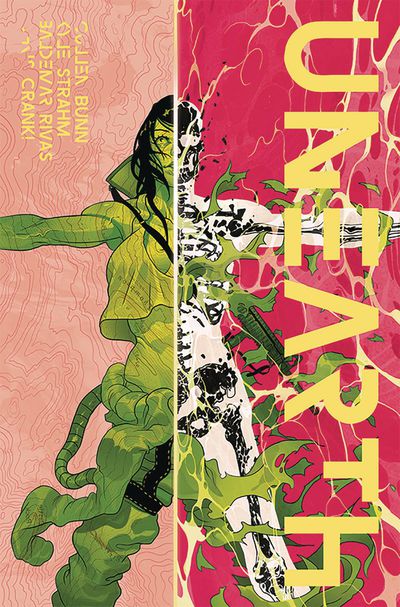 New Breakout Stars for Marvel?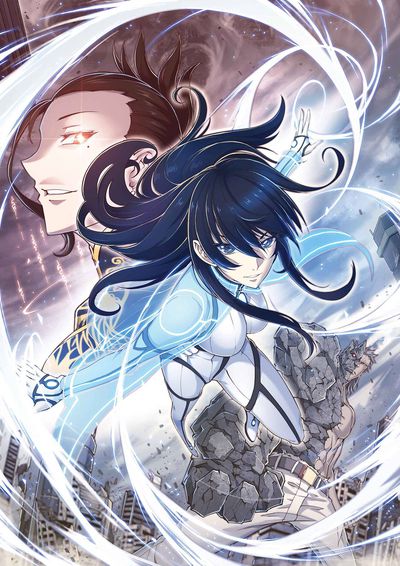 This is a like and a dislike. What I like about this new Aero series is that it's introducing new characters to the playing field in the Marvel Universe.
What I don't like is Marvel's solicitation already claims these as breakout stars before they've really made any type of impact on us readers and collectors.
The first Filipino hero Wave
(the Suayan variant is doing really well) is a really cool idea but can we let these characters grow more organically before we really start claiming success? We all know what happens when new characters are pushed by the publishers rather than welcomed by the consumers.
I hope these new characters grow over time but Marvel needs to drop the taglines of "breakout stars" if they really want these characters to be successful. I know it's just marketing terms but they really should get a little more creative instead of making such bold claims before such claims can be applied.
---
That's all I got this week. What are you liking or disliking this week? Tell us in the comments.