Politics aside, this is funny. DC comics recently slapped Devil's Due with a cease and desist order over an exclusive cover to Alexandria Ocasa-Cortez and the Freshman Force New Party Who Dis #1 Variant that featured her as Wonder Woman. The cover instantly sky rocketed due to being a very limited print run and due to the news. Now, Devil's Due has fires back at DC with an all new Cease and DC-ist variant featuring AOC dressed as Super-girl.
Also featured on the cover is Bernie Sanders as Green Arrow and possibly Ilhan Omar as Batwoman. The font used is in Mad Magazine style and includes humorous references to DC Comics and Washington DC.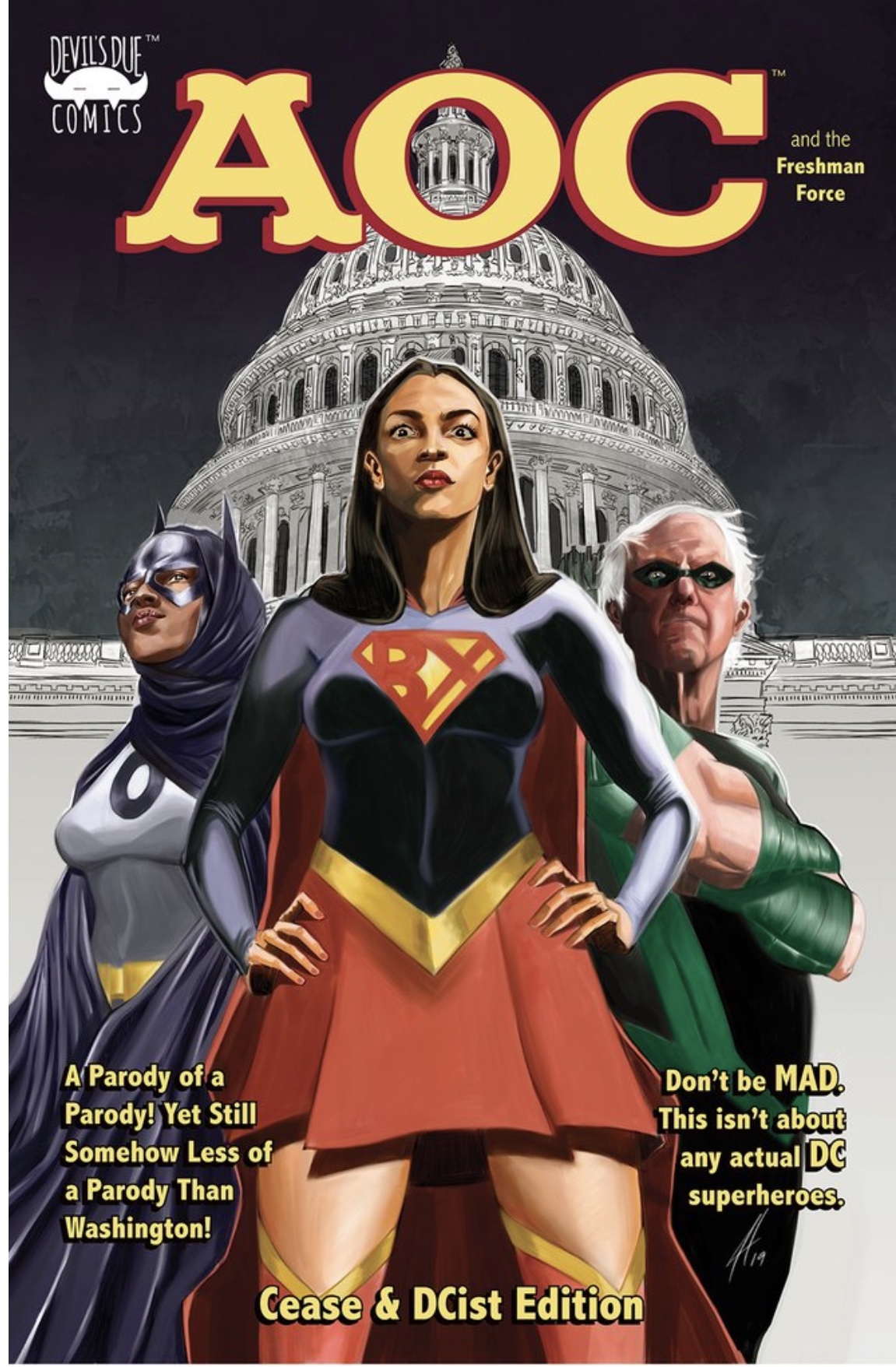 The comic is available here.
The book is limited to 500 copies and partial proceeds going to Charity for Veterans, Immigrants & Suicide Prevention.
Well played Devil's Due.