Hey everybody, Blind Adam here with a new feature about something I love, Promo Comics. Thank you all for the support and reading this and I hope you can make some money off this one.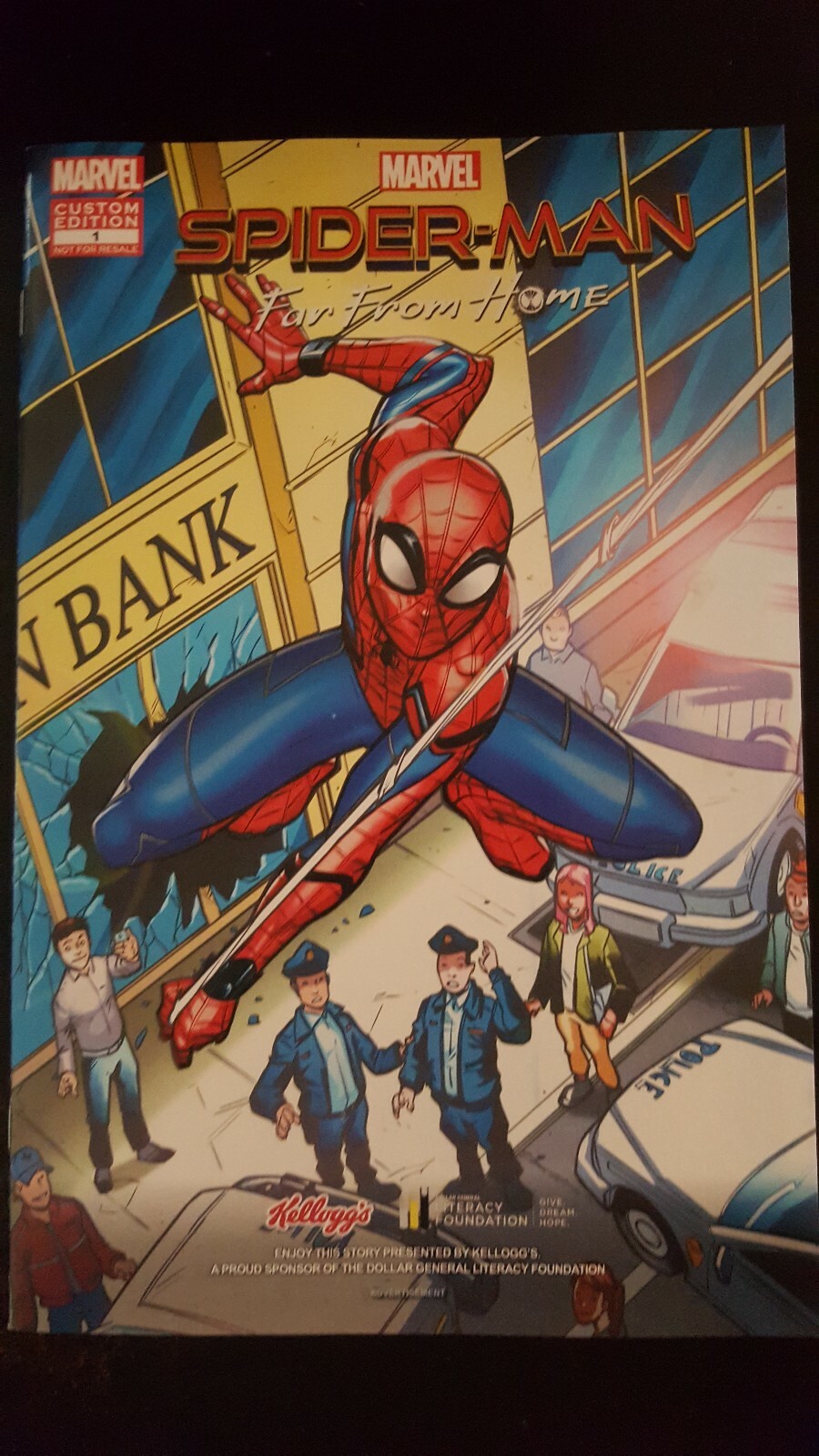 This is a super-cheap one. I mean really cheap, 2 cent cheap. Spider-Man Far From Home Dollar General Promo
 is in most Dollar General stores. They each got 20 copies. These are free with the purchase of Kelloggs cereal, however, they ring up at the register for 2 cents! Be careful because they all may not be in near mint condition and you still have to get these through the check out counter, but 2 cents each for 20 comics is not bad.
These were selling for $20 at one point, but the prices have come down. The last copy that sold went for $8.99
. Still, not bad for a 2 cent investment.
And while you are there, check for the world's greatest soda, Jolt Cola. Oh yeah, the classic soda with all the sugar and twice the caffeine.