Vampirella is turning 50 this year, first appearing back in Vampirella #1
 in 1969, in the classic Warren Magazine. On July 17, 2019, Dynamite is relaunching Vampirella with covers by some of the greatest artists in the business. Not only that, but the second issue, out August 22, 2019, doubles down with even more incredible covers. Check out the covers below.
Over the years there have been numerous Vampirella series from different publishers. However, she is currently housed at Dynamite. A a result, they  are rolling out a ton of cool covers and books for the 50th anniversary. First up, Dynamite is reprinting the original Vampirella #1 in a replica edition.

Vampirella #1 Replica Edition
Here are the covers for the new series.

Vampirella #1 A Cover Frank Cho Wrap Around Cover

Vampirella #1 B Alex Ross Cover
Also available in a 1:50 Virgin Variant

Vampirella #1 C Joe Jusko Cover
Also Available in a 1:50 Virgin Variant

Vampirella #1 D Guillem March Cover

Vampirella #1 E Cosplay Cover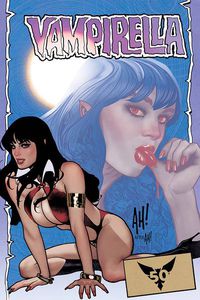 Vampirella #1 Adam Hughes Vengeance of Vampirella Variant
Also coming out is a Blank Cover, a completely Blank Comic edition, and a Sanjulian Limited Edition Cover.
Issue #2 feature great artists as well.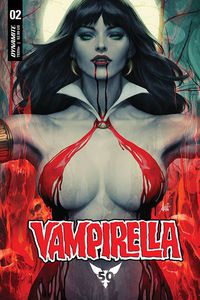 Vampirella #2 A Artgerm Cover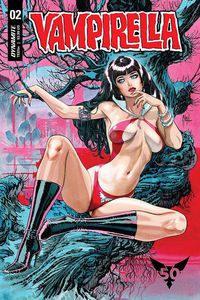 Vampirella #2 B Guillem March Cover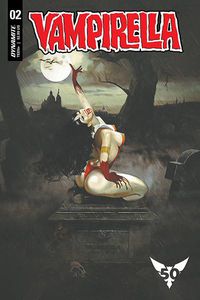 Vampirella #2 C Fay Dalton Cover
There are a ton more great covers for issue 2, but the Artgerm cover gets some serious variants shown below: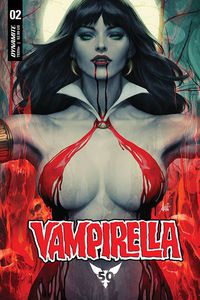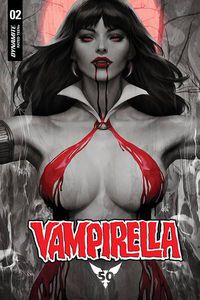 1:50 Artgerm Cover
1:50 Artgerm Virgin
Rare Blood Moon Variant