It's that time again, where I tell you what's really grinding my gears for the week of June 26th, 2019.
Some weeks it's mostly likes, other weeks it's dislikes.
So what's grinding my gears this week?
DC Kills Vertigo Imprint
We are all the rumors last week. Now it's pretty much done with the latest news hitting the webs.
Most titles that were currently on this imprint will either finish out or likely switch over to DC's new Black Label imprint.
Being an outsider without all the details from the inside, I can only say as a consumer, I think this is a mistake. But the downfall of this imprint is likely DC's own doing.
With very little books coming out and most not seeing the sales DC would like to see, who's to blame? Will changing it to their new Black Label save these mature books that don't conform to the Comics Code Authority? I'm not going to be so optimistic.
I can say I've had a lack of interest in most of the titles they've pushed out in the past couple of years. The only recent title that I've been enjoying is High Level which I hope at least finishes out.
I'd gamble to say Vertigo is not entirely killed off. Like most characters that are killed off, I envision a resurrection a few years later of this imprint.
---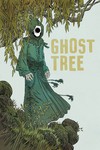 Ghost Tree
I finally found some extra time (toilet time actually, hey, I've got kids and a wife, this is the only location in the house I get some alone time) to read and catch up with Ghost Tree from IDW.
I must say, this is one of my favorite new reads and I can't wait for the next issue now.
Issue #1 3rd Printing hits shelves this Wednesday along with Issue #2 getting a 2nd Printing as well. All in time for Ghost Tree #3. So if you missed out on the first 2 issues, you can nab them all this Wednesday.
When was the last time an IDW book got so many additional printings? Someone? Anyone?
Great story telling with decent artwork that really matches the style of this story equals success to me. It might not be a story for everyone but if you enjoy Japanese folklore with a mixture of horror, not the typical horror, this book is for you.
Brian Michael "The Great One" Bendis Is Not So Great At Password Security
That's me being sarcastic about Bendis being "The Great One". You all know who I'm referring to, those guys who kiss his ass over at BC. Well, Bendis is far from being great when it comes to online account security.
Anyways, Bendis apparently didn't setup a very strong password and hackers were able to take over his twitter account for a few hours, posting new profile pictures, changing the profile name and all the other fun hackers will do with a high profile account.
For me, being in IT for many many moons laugh at this. My advice, make your passwords long, random and are far from personal.
Sam Keith is Awesome!
I love Sam Keith's artwork. I wouldn't even bother with this Wolverine Exit Wounds book but since Keith has a classic Sam Keith cover for this one, I'm likely picking it up just because of that.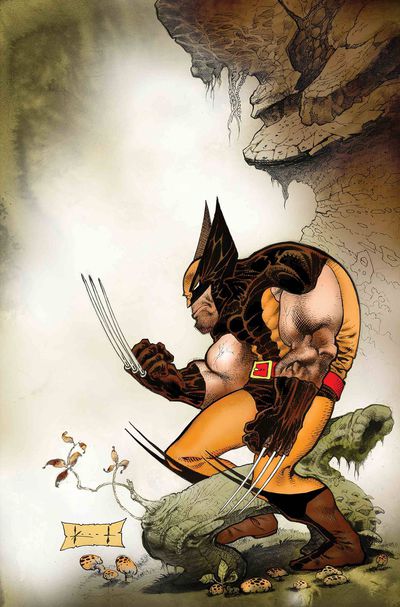 Nuff' Said Bub!
---
That's all I got this week. What's grinding you're gears this week? Comment here, open a new topic in the forums.