Final Order Cut-Off is the last day that shops can guarantee their orders for comics. After Final Order Cut-Off, or FOC, these books will only be available to retailers on Advance Reorder. And that is not guaranteed. So here are the highlights for Monday, 7/8/19's FOC list.
MARVEL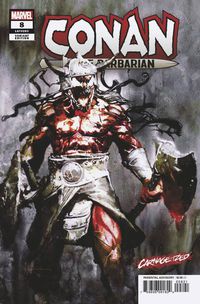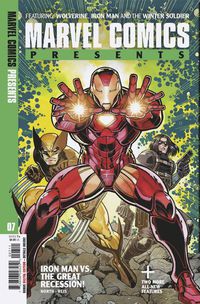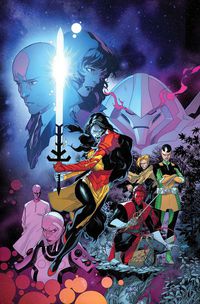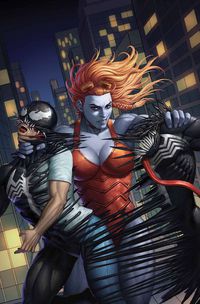 CONAN THE BARBARIAN #8 SIENKIEWICZ CARNAGE-IZED VARIANT – Bill Sienkiewicz covers not only Conan, but a Carnage-ized Conan.
DEATHS HEAD #1 – returns the classic character to Marvel's line up of comics.
MARVEL COMICS PRESENTS #7 – The Follow up to the hit issue 6 which saw Wolverine's daughter be introduced.
POWERS OF X #1 – All new, all different, X-Men team from Jonathan Hickman.
VENOM ANNUAL #1 – Eddie Brock merges with the Venom symbiote again.
IMAGE/INDY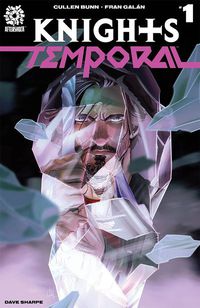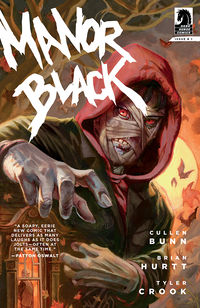 CULT CLASSIC RETURN TO WHISPER #1 (2ND PTG) – Gets a sweet homage to EC's Crime SuspenStories #22.
IMAGE FIRSTS COPRA #1 – Michel Fife's awesome send up to Suicide Squad gets the $1 treatment from Image. If you haven't checked out this book before, do it.
KNIGHTS TEMPORAL #1 – Cullen Bunn returns to Aftershock for a new series. When Auguste de Riviere returned from the Crusades, he was ashamed and horrified by the things he had done. Hoping to reclaim his soul, he pledges to root out evil wherever it might be found. But when he pursued a vile sorcerer into a forbidden forest, his life was shattered. Au-guste ventured into the dark forest, but emerged in the modern world. Accompanied now by the enigmatic Jane Fool, Auguste hunts a madman while trying to piece together the mystery of his very existence.
MANOR BLACK #1 – New Dark Horse series they have been previewing and it looks awesome, also a variant by legend Dan Brereton. From the creators of Harrow County and The Sixth Gun comes this gothic horror fantasy about a family of sorcerers in crisis. Roman Black is the moribund patriarch of a family of powerful sorcerers. As his wicked and corrupt children fight over who will take the reins of Manor Black and become representative of the black arts, Roman adopts a young mage whom he gifts his powers to with the hope that someone good will take his place against the evil forces out to bring down his family and legacy.
SPAWN #299 – Another McFarlane homage to one of his classic Amazing Spider-man covers.
TMNT ONGOING #96 – In 95 we saw the first appearance of a new female turtle. Could this be considered first full appearance?