With these reviews, we find out how right or how wrong we were, what we missed and what you can likely still find at cover price, likely at the local comic shop or at online retailers.
June 2019 has come and gone. Let's dive into the top ten to start this review to cover from June.
Walking Dead ended and it's final issues cracked the top ten once again. We'll likely see the final issue #193 crack the top ten next month as well.
Here's my final farewell to the Walking Dead. You are the reason I'm writing this right now and the primary reason that got back into comics back in early 2013. While searching for other things besides Walking Dead to read, I stumbled upon CHU a few months after it was launched to seek out what to pick up and read. The rest is history, been bugging Anthony ever since..
Black Cat #1 saw huge numbers, thanks to the Wal-Mart bundles apparently and the bazillion variant covers across multiple outlets.
Now onto the highlights from June. These will mostly include books we spec'd on and or books that are likely sold out (not necessarily sold out at  Diamond but at retailers).
---
June 5th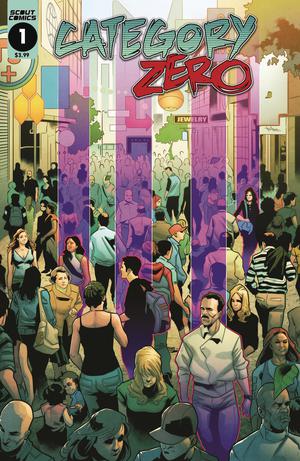 Category Zero #1
had a reported print run of 2,661 and was out from Scout Comics. Selling out online originally within about a week, it is now showing online at some online retailers.
This one heated up very briefly, hitting peaks at around $12 for the regular cover. There's a limited 300 print variant that was seeing sales around the $25 range and an Ashcan variant reaching around the same range.
Over a month has passed and it's now a cover price book, since Midtown shows in stock. The most recent sold as an auction went for a whopping $0.99 cents with 1 bid. Maybe skip Midtown and find it cheap on the secondary.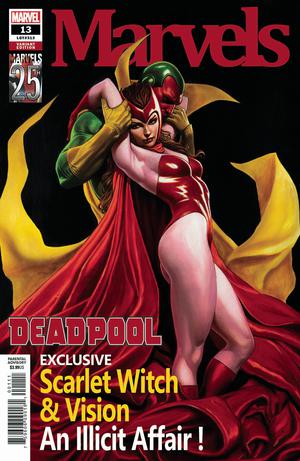 Deadpool #13 Adi Granov Marvel 25th Anniversary Variant was the Marvel book from this week. Not a whole lot else was popping (As Anthony describes books that heat up).
Beautiful cover, but it would have likely been a whole lot more successful on an Avengers titled book.
On a good day this one might fetch $8 to $10. Most listings are ending up around the cover price range. There is also a exclusive virgin variant that seems to be selling around the $25 dollar range. If you can find those, might be the one to own if you really want this for the personal collection.
This book had an overall print run of 39, 798 so knowing the exact number of this variant is an unknown.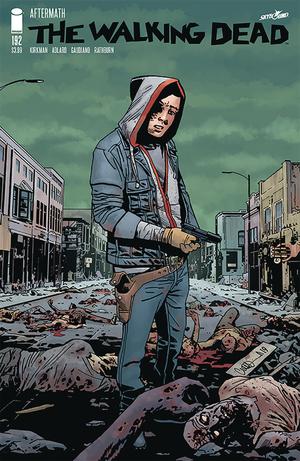 The Walking Dead #192
is the book that ended it all. The death of Rick Grimes.
Sales are all over the place as this one had a blank variant as well, with sales still hovering around the $10 mark on a good day. I think most readers were thinking the series was going to continue but then came the bombshell that issue 193 was the last, all other pre-orders were just solicits to throw everyone off.
You can still find Walking Dead #192 at Midtown slightly above cover. You may find these at your local shop as well. But I wouldn't go heavy on these if you do find them. It's the end of a long run and with that, some will move on so expect declining interest from this point on.
---
June 12th
Excellence
#1 2nd Print likely wouldn't have made this list but since the news from SDCC, this book has seen some heat now.
Not a lot of data yet for this one but in the past few days the first print has been a solid $15 to $20 book on a good day. Now the 2nd print variant is seeing on average of $10 for most sold listings.
Grab'em if you can find them. They're still out there. I hit up a local shop here in Austin and they had plenty available in their stack of #1, regular and B cover with a few second prints.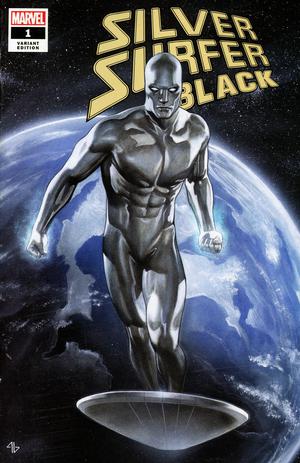 Silver Surfer Black #1 had a huge print run. Most of the covers are still available but it seems the winners so far were the Parel Variant and then the Adi Granov Comicspro variant.
The Parel Variant
is sold out at most retailers but it's just a slight winner as it's selling for around the retailers listed price of $10 to $15 on average. Unless you got this one for cover, that's the only way this one is a real winner.
The Comicspro Variant
variant was available at Midtown for cover and is seeing sales from $6 to $10 on a good day. Now sold out, I think long term this is the winner as I think it's the best cover art.
---
That covers the fist part of June 2019. Not a whole lot to report on as it was some smaller spec weeks. Hopefully we see a bit more action in Part II that's coming soon.