Welcome once again to the another installment of the One Week Later Report. This week we'll cover the books released on 07/24/2019.
Hopefully this report helps anyone reading while picking out new books at the local shops for things to keep a look out for.
You can find most if a not all DC books from last week except one, the A cover to Batgirl #37. Pretty awesome looking cover, sadly beats out the card stock Middleton B cover because Oracle is back in this issue.
It's not seeing a lot of heat as most sales are still cover price but it is worth mentioning a recent auction pumped a sold up to the $16 range that ended on the 29th.
Star Pig #1 is still available at most retailers but if you were able to snag the 1:10 variant for cover price or cheap, this was flirting towards the $30 range for a few solds.
Most have settled in the $20 range though. Not a bad flip if you can find them out in the wild and for cheap.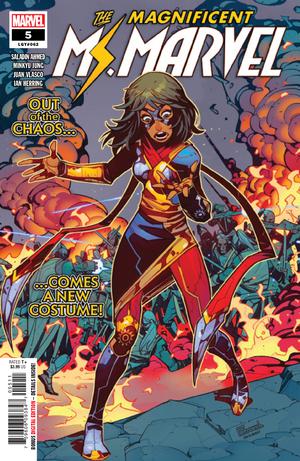 Magnificent Ms Marvel #5 was the first Marvel winner from last week. But sales are all over the place. Anywhere from $6 to $17 fro the most recent sold listings.
She gets a new costume so that's creating some buzz in the secondary sales.
The second winner was Marvel Comics Presents #6 1:25 Ratio Second Print. Solds ending up around the $100 range, a lot of best offers taken on $125 and $130 listings. So if you got this cheap, you won. If you got this for the $50 or $60 that most retailers were selling them for, you still won but not as much.