We all can love and hate the big two publishers at the same time but with independent books, creators can express their creative works as they see fit. This makes for great reads and great art without the direction of the corporate overlords.
So let's dive into the upcoming new Indie titles coming soon, to a local shop (and online shop) near you.
Airboy #51 (Cover A – McKee) – It's Alive
Chuck Dixon returns to the comic book that helped launch his career!
This October, Airboy #51 will pick up right where Airboy #50 left off 30 years ago!
The year is 1989, and Davy (AKA Airboy) has somehow escaped from the realm of his arch nemesis Misery, only to find himself randomly dumped back on Earth, in Africa at the height of Apartheid!
After being saved from a coyote by a young boy, Davy meets his family, and soon finds himself embroiled in a local struggle between honest workers and a crooked Diamond mine. 8 page back-up story featuring The Heap!
To celebrate this new issue of Airboy, we have variant covers by Jim Steranko, Sam Kieth, Matt Kindt, Paul Gulacy, and Dalibor Talajic!
It's been so long since I've read Airboy from back in the day but seeing this pop up brought back so many memories from long ago. I'm really digging the Steranko variant. This issue carries a pretty heavy initial price tag with 6 total covers to choose from. I don't expect shops to go heavy on this one.
---
Badass #1 Cover A – Antarctic Press
Agents of newly formed B.A.D.A.S.S.(Bureau of Alien Detection and Supernatural Sightings) scramble to contain a being classified as a Walking Pandemic.
Recent recruit Sam gets to test the new abilities he's gained as a result of becoming an agent!
Sounds silly but the art looks pretty cool and if the story is good, could be a sleeper indie hit.
Antarctic Press certainly has had it's fair share of hot books in the past so anything is possible.
I think the only thing that might make and possibly break this one is the initial $9.99 cover price tag. It's going to make the print run super small so unless the story propels it into the demand department for consumers, it might just end up as a decent read.
If the story and art is a dud, expect this to fall flat fast and you'll likely find it cheaper than cover on the secondary market.
---
My Dog Ivy #1 – Uncivilized Books
The latest from the fertile mind of one of America's best cartoonists, Gabrielle Bell. Gabrielle is in for trouble when she over-enthusiastically answers a call to house sit a small Minnesota home for a month.
Complete with 2 cats and a neurotic golden retriever named Ivy, the month long 'vacation home' proves to be a gargantuan responsibility.
As she awkwardly attempts to fill into the void left by the pet owners, Gabrielle's only salvation is the turbulent relationship forged with the dog Ivy.
I love the indie books that scream indie, this one is just that. It also caught my attention as I'm a golden retriever owner and lover. Great dogs, definitely neurotic and I always claim they're the smartest dumbest dogs, which just makes them great and fun.
---
Pink Lemonade #1 (Cover A – Nick Cagnetti) – It's Alive
Mysterious past… colorful costume… altruistic… nomadic lifestyle… it's all pretty cool!
Pink Lemonade dreams of doing big things. She just wants to be good and help where she can.
But things don't always work out the way we plan. And soon Pink Lemonade finds herself in jail, after a big misunderstanding with some cops, while trying to help a child. And just when you think she's sunk, a powerful man shows up with an offer she may not be able to refuse!
But is it too good to be true? A story full of both fun and mystery, readers are sure to get lost in her strange, action-packed adventures!
This one is a definite check out book. It also screams indie and I actually really dig the style of art on the cover, hoping the interiors are the same. The cover B variant is also an interesting cover as well.
---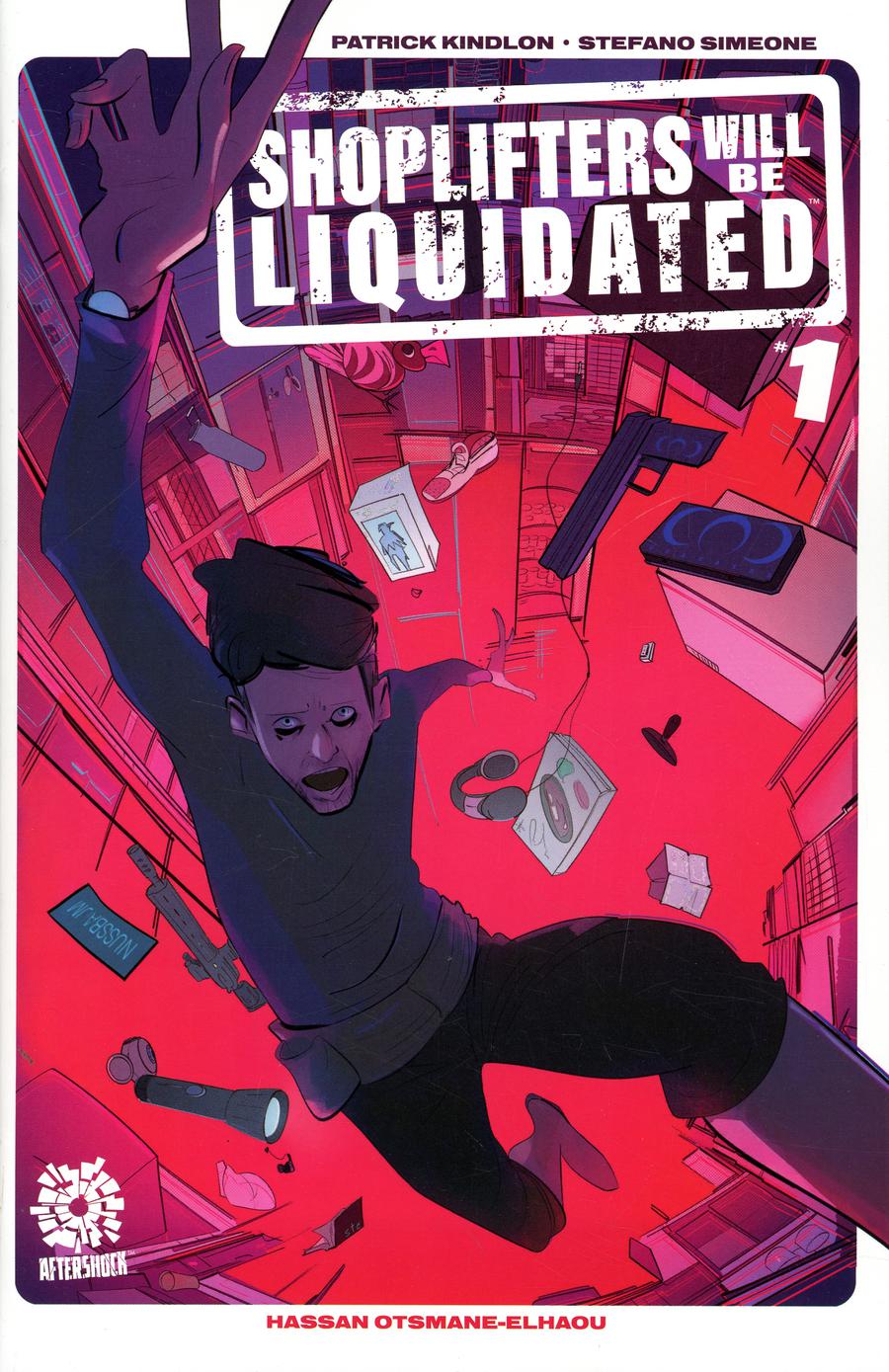 Shoplifters Will Be Liquidated #1 (Cover A – Simeone) – Aftershock Comics
The largest retailer in the world requires the best-trained loss prevention staff, and Security Officer Nussbaum defends the company interests at any cost.
Life, human rights, rational thought are all secondary concerns. But his world is upended when he finds a society living under the retail outlet – a culture that challenges his no-tions about consumerism and sense of self. Is he ready for the message?
Imagine Judge Dredd working for Amazon, and you've got a hint of what you're in for. From Patrick Kindlon (PATIENCE! CONVICTION! REVENGE!) and Stefano Simeone (CLANKILLERS) comes SHOPLIFTERS WILL BE LIQUIDATED-a satirical take on the consumer society.
If the story is good, sounds like a very entertaining read.
---
Snow White Zombie Apocolypse One Shot – Scout Comics
Snow White awakens to True Love's Kiss… twenty-eight days after the zombie apocalypse!
With the Seven Dwarves dead, the quintessential fairytale princess must join forces with her polyamorous Prince Charming and his tough-as-nails paramour, Rapunzel, to wage a losing battle against death itself.
Bound by love and driven apart by jealousy, can this unlikely trio find a way to put aside their differences, or will they be devoured by the reanimated denizens of their once enchanted kingdom?
Based on the hit play by the same name, Snow White Zombie Apocalypse is a story of deep woods and old magic mixed with a healthy dollop of blood, sex, kung fu and gender politics. Y'know, fairy tales as usual.
Okay, zombies are getting out of hand but this one is a check out for me. I didn't see the play but Snow White in a world of zombies just sounds entertaining. It would only be better if the dwarves were zombie dwarves.
---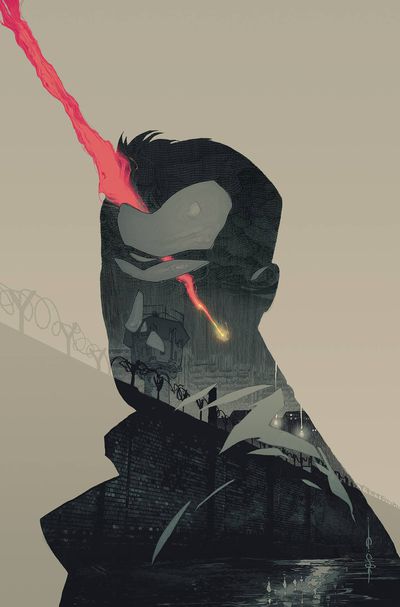 Strange Skies Over East Berlin #1 – BOOM! Studios
MANKIND MADE IT TO SPACE. AND NOW SPACE HAS FOLLOWED THEM BACK.
Herring is a disillusioned American spy stationed on the eastern side of the Berlin Wall, struggling with his role in a Cold War that seems to have no end. But when he's sent on a mission behind enemy lines to infiltrate East German intelligence, he soon learns the Soviets have a secret weapon that could change the tides of the conflict: an alien monster that they don't understand, and can't control.
The Soviets are about to learn that they're not in charge of the monster it's already in their minds and has twisted them to their will. Now now Herring must find a way to understand the impossible before it transforms him into a monster unlike any other.
Writer Jeff Loveness ( Judas ) and Lisandro Estherren ( Redneck ) team up for a story in the spirit of Cold War classics, for fans of period piece science fiction as well as alien action such as Barrier.
I just love Cold War stories, so this one made the list not only for that reason but throwing in some sci-fi monster twist in the story, it's got my attention.
Click on the next page to see the remaining picks for the Indie Spotlights..