This is a reminder that there is one more day left for this giveaway and those who have entered still need your votes. Best Symbiote name wins and you, the CHU readers get to enter and also vote.
So how do you enter to win this Absolute Carnage #1 book? (Currently around $40 to $50 value based on eBay sales).
Rules are simple, instead of just commenting with your name, you comment with a new unique symbiote name. You need to comment in the forums though. You can comment in the following thread by clicking here.
Can be entirely new name, can be a mix of existing ones (like, Clarnage, mix of Cletus and Carnage) but don't use actual symbiote names already in the Marvel Universe. You can just comment with your name but how are we deciding the winner? Well, you the CHU community will vote by clicking the
on someones entry and symbiote name you like the most. The entry after a week with the most
or likes as we can call it, wins!
So if you haven't entered, please do so and after you've entered, browse the other entries and click the
to vote for your favorites. You can vote on them all, the best, a couple. There's no limits except you can't
your own.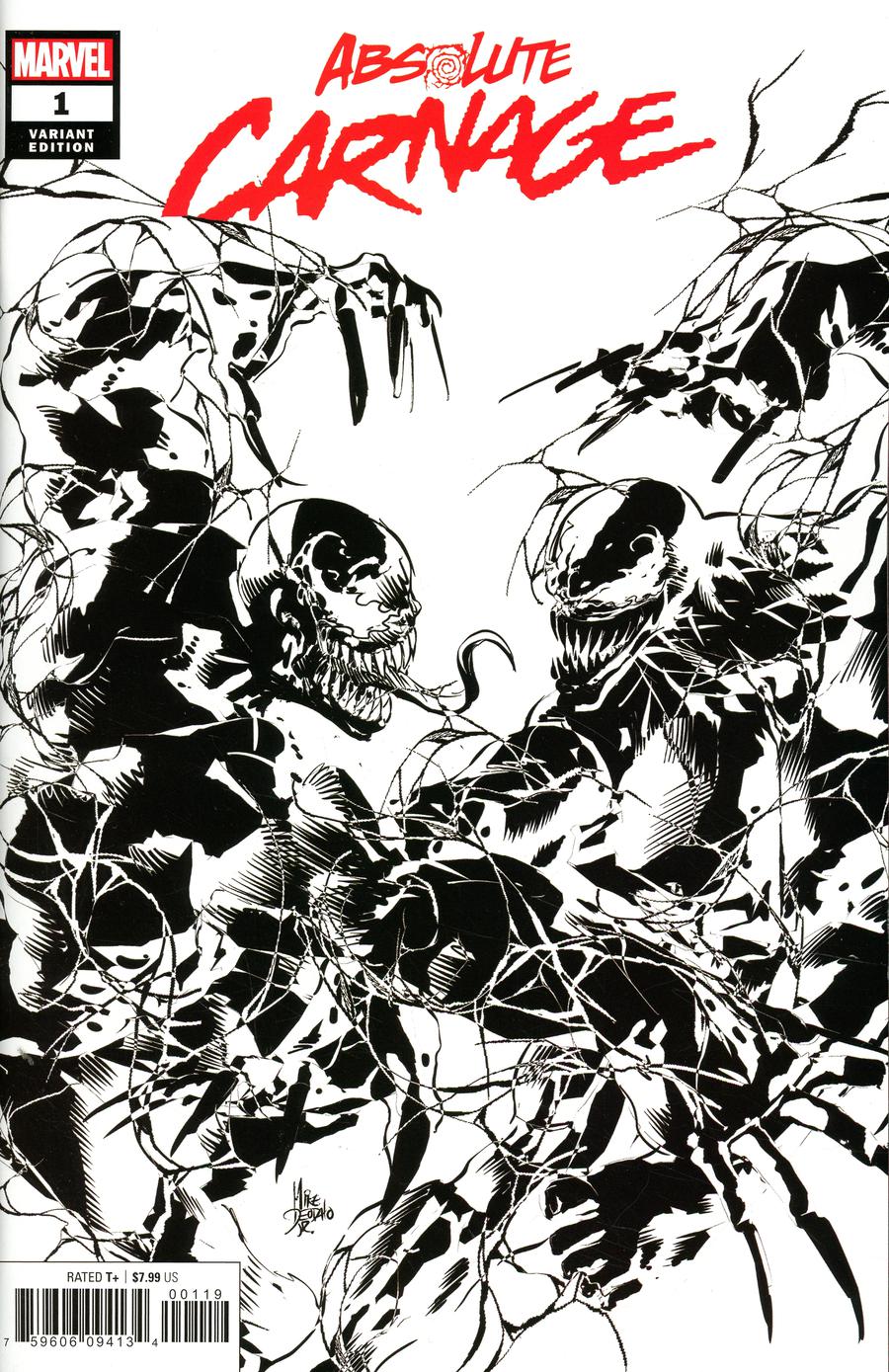 Rules are simple:
1. Comment or come up with a new Symbiote Name for any type of character in the forums. Or what would your symbiote name be if you had one attach to you?  Go here to the topic in the forum: https://forum.comicsheatingup.net/t/chu-giveaway-absolute-carnage-mike-deodato-bw-one-per-store-variant/560
2. One entry per person, so think about your name, it has to be a good one because:
3. You the CHU community will vote for your favorite by clicking the
, or known as the like on the comment you think has the best symbiote name.
4. You can like or vote multiple entries as well, we'll determine the winner by who has the most likes by next Saturday.
5. Once a winner is determined, they will have 48 hours to claim the prize. If not claimed, we'll select the winner who had the second most likes or
's, and so on.
6. Do not create multiple accounts to boost your likes. We'll know and if caught, you will be disqualified and probably silenced for a week for cheating. Cheaters never win!
A huge thanks to pymccomics.com for sponsoring this giveaway. If you're looking for a new shop, give them a go. Great prices on pre-orders, better than Midtown. I'm probably making them my go-to shop for pre-orders since I haven't been too happy with Midtown lately. They're still up and coming, will be adding more and more as they get things going.