Previews gives us a glimpse of what's to come. Here's the spotlight of the new Marvel comics coming out of September Previews.
He's got an underground fortress? This solicitation just makes me want to read issue #25 even more now to see how it leads into this issue.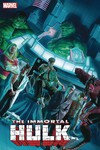 Immortal Hulk #26 from TFAW or
Pre-order from Pymccomics
He's got an underground fortress. He has powerful allies. He's even got henchmen.
He's got everything he needs to declare war on human society as we know it. He's the most dangerous man in the world… 
…and BRUCE BANNER is just getting started. Parental Advisory
We might as well throw in the next issue as well in the mix.

Immortal Hulk #27 from TFAW or
Pre-order from Pymccomics
Some monsters are born from gamma… other monsters worship a different kind of green.
In his war on the human world, the Immortal Hulk is taking the fight to its lords and masters – the Roxxon Corporation.
But when you mess with THE MINOTAUR… you get the horns. Parental Advisory
---
This next spotlight pick mentioned Grendel in the solicitation. The very Grendel from Venom #1
from Donny Cates titled run.
Could be some spec-worthy stuff in these spinoff's and retcon storylines of these symbiotes.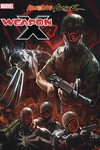 Absolute Carnage Weapon Plus #1 from TFAW or
Pre-order from Pymccomics
After one of the pilot missions of the sym-soldier program, Rex Strickland was given a highly classified mission by Nick Fury himself. Where exactly did the ancient symbiote know as the Grendel come from?
Decades later, Carnage is on a rampage that will connect him to Knull the symbiote god and only Weapon H can stop him – by picking up where Rex left off! Rated T+
There is also a Codex Variant that has not released the cover art for yet.
---
I loved Yondu from the GOTG movies. Now that he's getting his own series, I was extra excited. Then I saw the regular cover from Cully Hamner.
Okay, it's not going to stop me from picking this up to read but come on, am I alone in thinking this cover does Yondu zero justice?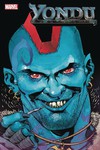 Yondu #1 (of 5) from TFAW
Pre-order from Pymccomics
Yondu, lone Ravager and all-around scoundrel is about to hit the biggest pay day of his life when he stumbles upon a dangerous new weapon! But when this artifact turns out to be deadlier than he bargained for, will the reward outweigh the risk as Yondu finds himself targeted by a mysterious mercenary?
Plus, when an unexpected visitor from the future turns up to stop Yondu, it begs the question: exactly how bad did he screw up?!
Find out in this all-new miniseries from ZAC THOMPSON and LONNIE NADLER (AGE OF X-MAN, GUARDIANS OF THE GALAXY ANNUAL) and JOHN MCCREA (Dead Eyes)! Rated T+
The Pacheco variant is a little bit better I think but the Hidden Gem variant is a really cool looking retro variant, if you can find it for cheap. Pymccomics has it listed currently for $99.99 pre-sales.
---
If you've been keeping up with HOX and POX from Hickman, might as well keep on reading with X-Men after it's rebooted again, hopefully this time for the greater good of every X-Men fan out there.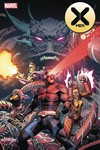 X-Men #2 (Dawn of X) from TFAW
Pre-order from Pymccomics
When an island full of unspeakable horrors appears on the horizon, the X-Men have their work cut out for themselves keeping Krakoa safe! Rated T+
If you haven't pre-ordered Issue #1, you can still do so from TFAW or Pymccomics.
You can also still pre-order the NYCC 2019 Yu Variant of X-Men #1.
While we're on the X-Men train, let's not forget to throw in this next facsimile edition of Uncanny X-Men #266
(which is still pretty affordable for most collectors). But these facsimile's are cool books.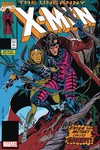 Uncanny X-Men #266 Facsimile Edition from TFAW
Pre-order from Pymccomics
Gambit enters the world of Storm and the X-Men! Ororo, stripped of her memories and transformed into a child by unknown means, is trying to get by as a thief on the streets of Cairo, Illinois. But her latest score at an art collector's mansion lands her in a trap led by the Shadow King!
Luckily, Storm isn't the only mutant thief burgling the mansion that nightâ¦but can even the man called Gambit help her escape the Shadow King's deadly Hounds? And elsewhere, the chilling Nanny and the Orphan-Maker have their own plans for Ororoâ¦
Relive the beginning of a partnership that revitalized the X-Men, in the landmark issue that introduced X-fans to the ragin' Cajun! It's one of the all-time great Marvel comic books, boldly re-presented in its original form, ads and all! Reprinting UNCANNY X-MEN (1981) #266. Rated T
---
Deadpool is getting rebooted again..   so we get yet another, Deadpool #1.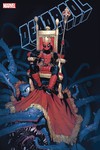 Deadpool #1 from TFAW
Pre-order from Pymccomics
Deadpool's newest mercenary job has him going after the King of Monsters, who has claimed a new kingdom for his monstrous subjectsâ¦on Staten Island! But you know what they say, when you come at the king, you better not miss!
The Merc with a Mouth finds himself neck deep in political intrigue, monster law, and a monster hunter out for blood! It's like The Crown but with even more swords and monsters! Can Deadpool's smooth charisma and deft diplomacy allow him to keep his head, or will he be royally screwed? Parental Advisory
I will admit, there's a pretty cool looking Finch variant that's available as well:
---
Anything can happen when Donny Cates is writing. Venom has been all the buzz lately and this is the last Absolute Carnage tie-in.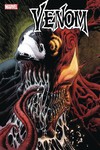 Venom #20 from TFAW
Pre-order from Pymccomics
It's the final tie-in to ABSOLUTE CARNAGE, but that doesn't mean superstars Donny Cates and Iban Coello are easing up off the gas!
You want to know what happens in this one, True Believers? You're going to have to read it! Rated T+
This issue also gets a Codex Variant along with a 2099 Variant but no cover art released as of yet for either.
---
It's getting mentioned because it's Star Wars and it's the final issue of this volume.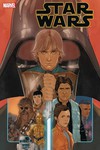 Star Wars #75 from TFAW
Pre-order from Pymccomics
FINAL ISSUE! IT'S A TRAP!
The epic REBELS AND ROGUES storyline reaches its explosive end! Can THREEPIO save the rock people of K43?
Is WARBA the master or the student? Which Champion falls?
And how much of LUKE'S desperate plan has DARTH VADER foreseen from the beginning? The search for a new rebel base continues! Rated T
---
I'm excited about this new Ghost Rider series. I've read issue #1 already and really enjoyed it. I hope it continues the momentum.

Ghost Rider #2 from TFAW
Pre-order from Pymccomics
GHOST RIDER VS. GHOST RIDER! It had to happen… Johnny versus Danny! But who does Mephisto have his money on? Rated T+
You can still pre-order the NYCC 2019 Kuder Variant which is limited and could very well be allocated once all the orders are in.
I must also say there's a pretty awesome Crain variant for issue #2 as well. You can pre-order it by clicking on the image.
---
Jason Aaron along with Esad Ribic continue their Thor awesomeness. It's just a shame this is a mini-series.

King Thor #3 (of 4) from TFAW
Pre-order from Pymccomics
THE RETURN OF THE GOD BUTCHER! All-Father Thor believed the fight with his brother Loki – now empowered by the Necrosword and more bitter than ever – would be the bloodiest fight of his long life.
But he's about to be proven wrong. Gorr the God Butcher has bided his time for millennia. Now, it is the end of all things. And the end of the last of the gods. Rated T+
You can still order issue #1 which just came out and pre-order issue #2 which has a pretty cool Ribic cover with Loki facing off against All-Father Thor.
This series has me pumped for more Thor.
---
The last Morbius series didn't seem to do so well. Maybe this next one will fair better. It must have good writing and great artwork or it won't last long.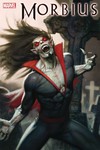 Morbius #1 from TFAW
Pre-order from Pymccomics
MORBIUS IS THE LIVING VAMPIREâ¦OR IS HE MORE? ALL-NEW ONGOING SERIES!
For years, Nobel Prize winning biologist Michael Morbius has been struggling to cure himself of his vampirism, and now, for the first time in years, one may be within reach!
But the path to it is littered with dangers and worse! Rated T+
There's also a ratio Greg Land variant for you variant junkies out there.
---
There's a lot of X-Men related titles debuting after HOX and POX but I'm really only counting on the Hickman books that could hold future potential, since he's turning into the brainchild of this all new all exciting X-Men.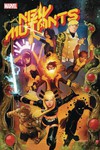 New Mutants #1 (Dawn of X) from TFAW
Pre-order from Pymccomics
THE NEW GENERATION CLAIMS THE DAWN!
The classic New Mutants (Sunspot, Wolfsbane, Mirage, Karma, Magik, and Cypher) get together with a few new friends (Chamber, Mondo) to seek out their missing member and share the good news & a mission that takes them into space alongside the Starjammers! Rated T+
This regular cover has a Rod Reis artwork. There is a bunch of variants for this series so either Marvel is banking on this new series or they're just doing what's sometimes typical by them in pumping their titles with high ratio variants to sucker retailers into over ordering. Either way, I'm just hoping for a decent read.
---
Lots of exciting books to look forward to. Could have listed more but these are the highlight books and titles I think.