Coming to the CHU meetup tonight? We will be doing a ton of giveaways, including the following books thanks to Ed McGuinness and More Great Art.
We are giving away Ed McGuiness signed copies of Stabbity Bunny #1 NYCC 2019 Black and White and Virfin Variants with art by Ed himself. The virgin is limited to 125 copies and the black and white is limited to 50. These are available on the More Great Art website.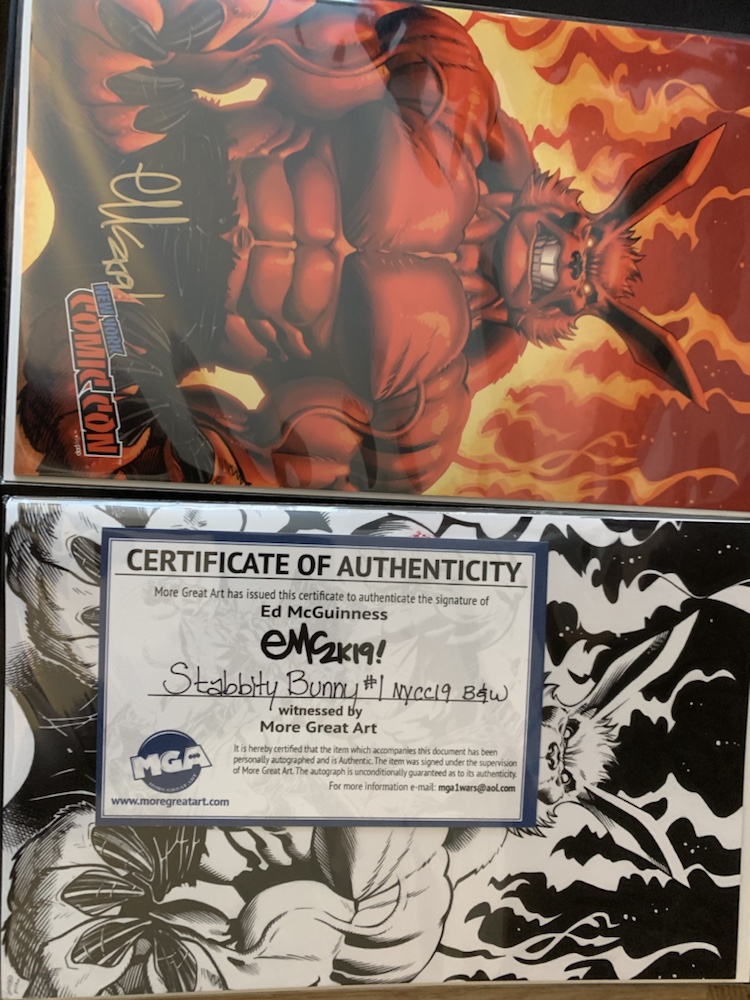 If you are interested in going hit up the CHU Forum to get an invite.