With these reviews, we find out how right or how wrong we were, what we missed and what you can likely still find at cover price, likely at the local comic shop or at online retailers.
Let's review the top ten books again before diving into the remaining weeks of September. Image takes the top spot for the Month of September with it's Spawn #300 while Marvel dominated most of the remaining top ten books with Hickman's X-Men reboot series House of X and Powers of X titles.
September certainly seems like it was the month of additional printings and or the variant books that took off. I hope most of you all realize that the highlight books are the books that are either found to be sold out online or at your local retailer shops. If a book isn't mentioned, it's likely because you can find it for cover price at retailers or it's doing absolutely nothing on the secondary market.
September 18th, 2019 Books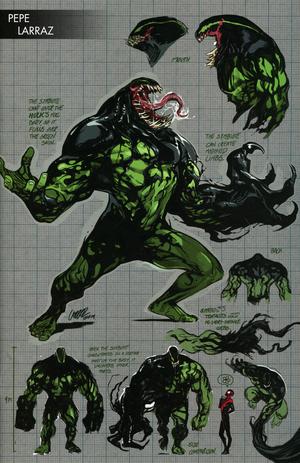 Absolute Carnage #3 Pepe Larraz Young Guns Variant quickly sold out once the cover was revealed along with the Venom Hulk making an appearance within the issue.
This started off as a solid $15 book to kick off the secondary market and it's holding steady. Most sales are now bouncing around anywhere from $6 as the lowest value with still a few hitting the $15 mark (some are higher but offer free shipping that throws the value back around the $15 mark).
This one still has a few things going for it though if this character ever reappears. First appearance of character with first cover along with it.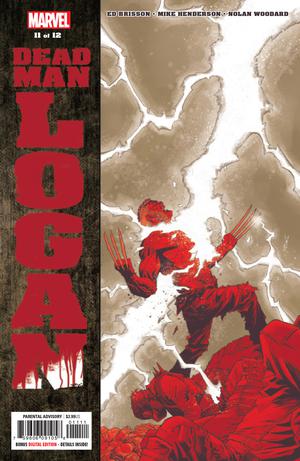 Dead Man Logan #11 flew under most people's radars as it's the first of Danielle Cage becoming the new Lady Thor.
This one started to heat up after the recent Dead Man Logan #12 hit shelves and Danielle Cage took on the role as the new Lady Thor.
It's also noteworthy that she's been Captain America as well. In Avengers Ultron Forever #1 she was the female Captain America and it's also her first appearance, which takes place in the future.
This is one of those books that gives me the vibe it won't last long. Sell now I say, don't think it'll stick around for her being worthy.
Once & Future #1 5th Printing. Not this title again..
It started out around the $20 mark but has settled for the double cover on average. Don't pay more than $10 for this book if you find it and need it to complete your additional printings collection for this series.
September 25th, 2019 Books
Batman Beyond #36 isn't necessarily blowing up but it does happen to have a brief cameo appearance of the new Batwoman. Might not be a bad pickup and hold if you can find them out in the wild, particularly if it ends up being a new character and not existing one that ends up donning the suit.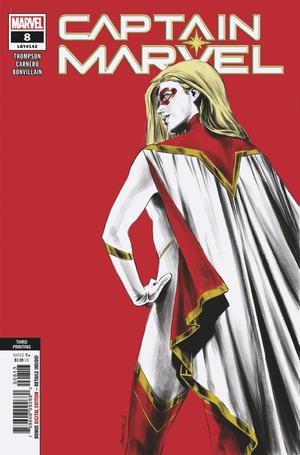 Captain Marvel #8 3rd Printing started selling well after news hit that Star is getting her own title this January.
This one is a bit harder to find than the 2nd printing and carries an all red cover.
It's currently a solid $8 to $10 book on average. If you find a copy, I say hold onto them. If you get multiple, sell now, make your money that covers the costs of the books and then gamble some. Worst case you end up even.
Ghost-Spider #2 Peach Momoko Variant was a ratio variant that saw some love on the secondary market.
Currently still a $50 book on a good day with recent sales. If you can find for $25 or less, it's a good pickup.
The Plot #1 had several covers and all seem to be about double cover on the secondary market. If you find'em, grab a copy or two if available. Sell one, hold one. That's how it works right? Either make profit or get your books for free if you can.
---
That concludes the remaining weeks of September 2019. Pretty quiet month, with a few winners and worthy books to mention, seems most books you can still find at cover online, at your local shop or even the secondary market.