Each week, hundreds of new comics hit the shelves, each with potential. Some live up to that potential. We pick the ones we think have the best shot at heating up. These are the ones we think have the best shot at heating up. Here are our picks of the week for delivery 11/6/19
Value Book of the Week
Black Hammer 3 For $1 – One of my favorite superhero books. This one gives you the first issue of Black Hammer #1, plus Sherlock Frankenstein #1, and Quantum Age #1, all for $1.
New #1's
Crone #1 – New Dark Horse series. The Sword Saviour and Champion of Men once known as BLOODY BLISS is now nothing more than a reclusive old CRONE. Does she have the strength to answer the call for one last adventure? Only Dennis Culver and Justin Greenwood know for sure in this story that is equal parts Unforgiven and Xena: Warrior Princess.
GenLock #1 – New DC series based on Rooster Teeth animated series. Crossover potential. There is also a Jim Lee B Cover.
Green Lantern Blackstars #1 – The Green Lantern Corps is dead-long live the Blackstars! Who are they? What are they? New Grant Morrison DC series.
Legion Of Super-Heroes #1 – New Superboy in the future Legion series kicks off this week.
New Mutants #1 – Hickman's next X-Men relaunch continues. The Artgerm cover is a pickup for me. There is a sweet Art Adams Variant for this as well.
The Attack of the Acetates
DC's next theme cover is the acetate overlay covers and it starts this week. Here are this week's releases.
Batman #82
Deathstroke #49
Harley Quinn #67
Justice League #35
For the Cover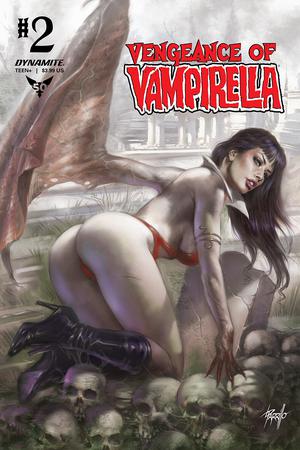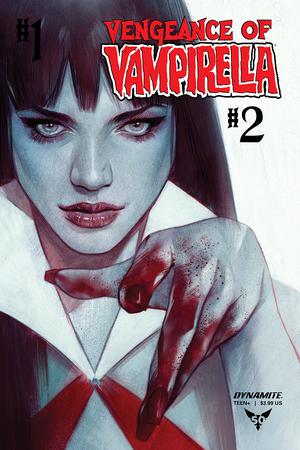 Vengeance Of Vampirella #2 – has two great covers. The first by Lucio Parillo on the top left.  The other by Ben Oliver top right.
Reprint Gamble
Spawn #300 3rd Ptg – Spawn #300 goes back to a third print. My best guess is this will not be highly ordered. #300 had a huge first print run and stores could still be sitting on copies.
Cheap Exclusive
Blade Runner 2019 #1 SDCC Artgerm Variant – for the low cost, I am in on this SDCC variant. Especially since it is cheaper than you could have purchased it at SDCC.
Pick of the Week
Undiscovered Country #1 – New series by Charles Soule and Scott Snyder. It is a fantastic read and has been optioned. Will have a large print run but still worth the grab.