These snuck up on us because we have been checking Diamond for the next batch of Walmart Marvel Variants to hit the listings but hadn't seen them, then my friend Christian G. hit me up on Facebook to let me know the new batch was in stores. Here is what is on the shelves now and which is the one to grab.
First up is Strikeforce #1 with a color swap logo on a Mike Deodato cover. There are currently none on eBay so it could be first to market to make sales.
Spider-Man #1 by JJ Abrams also got a Walmart Color Swap Logo Variant. These are being listed in the $25 range
Ghost Rider #1 also gets a logo change. The Walmart cover has a no-flame logo. These have been listed at auction for $12-$15.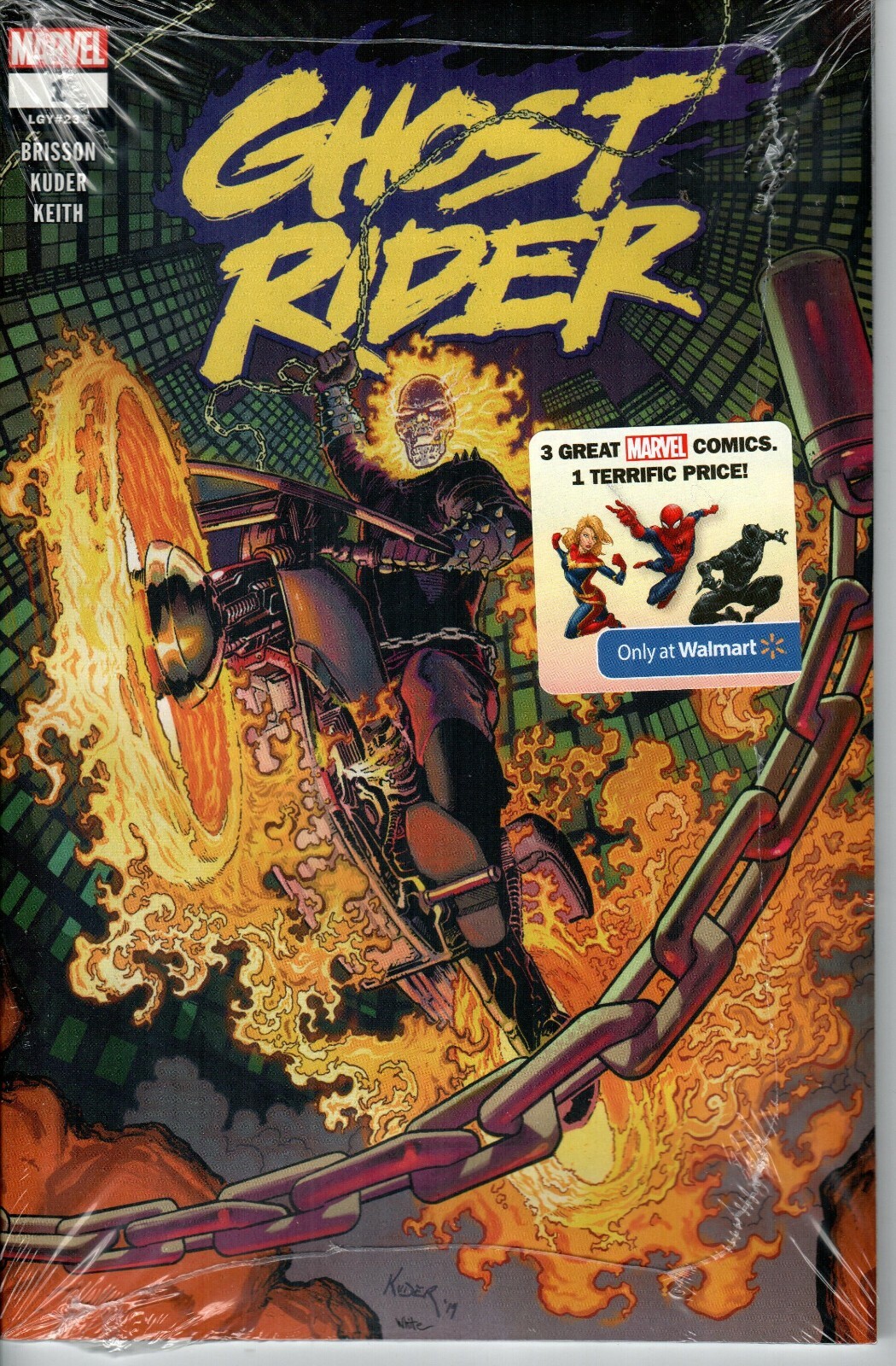 King Thor #1 gets a new cover. There is only one listed on eBay starting at $14.99.
Spider-Verse #1 is the best of the bunch. It features a new cover that has the first appearance and first cover appearance of Spider-Zero. They are selling in the $15-$25 range